Optimal Sex Takes 3 to 13 Minutes
Air America host suspended for Clinton/Ferraro remarks
[
Warning: Strong Language!
]
The Georgia Stuff:
Atlanta Braves Lose Starter Mike Hampton Along With A 4-3 Loss To Pittsburgh
Audit: Atlanta overestimated surpluses for six years
Could Toronto Protest Loss To Atlanta?
The Hard Stuff:
Chicago Priest Praises Rev. Wright & Farrakhan!
Hillary: 'Obama Can't Win'
Obama raised more than $40 million in March
Jane Fonda: 'Obama!'
Obama Would Find Cabinet Post for Gore
John McCain: Heidi Montag Is a "Very Talented Actress
Video: McCain on Heidi Montag Endorsement
Amputee Beauty Pageant Crowns Miss Landmine 2008

Bush Wins NATO Backing on European Missile Shield
US envoy says caught off guard by big Basra battle
Zawahiri Defends Al-Qaeda Attacks That Kill Muslims
Pope to visit New York synagogue during U.S. trip
Chinese Civil Rights Activist Sentenced
India to Bar Tibet Protests During Olympic Torch Run
Mugabe Faces Pressure to Step Down
Straight or gay? U.S. court says Web site can't ask
Australian rescues wife from crocodile
Tax Trauma for Croc Hunter Widow
American Students Lack Writing Skills in Test
5th-grader finds mistake at Smithsonian
Toddlers can no longer marry in Ark.
Woman bites dog who attacked her dog
Liberty Media Buys 78.3M DirecTV Shares
Study: No Benefits To Drinking More Water?
Dummies In The News: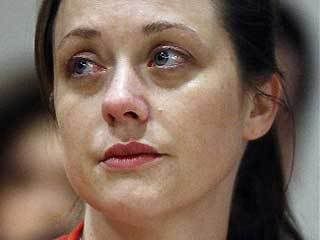 Ex-Stripper Who Murdered Fiance in 'Last Seduction' Plot Gets 99 Years
Guy Crashes Into Pole
In Sport:
Bengals cut Henry, say they'll no longer tolerate his conduct
The List: Best Final Four fields almost ever
Techie Stuff:
European Ship Docks at Space Station
MySpace Teams With Major Labels For New MySpace Music
Will former Google exec help save the music industry?
Google to lay off around 25% of Double Click employees
The Entertainers:
Jay-Z: Music's $150 Million Dollar Man
Naomi Campbell Arrested: Report Claims She Spat at Police Officer
Jerry Seinfeld unharmed after rolling car
NBC's bold new direction
'Battlestar Galactica': Your Political Cheat Sheet
Reality show wins Peabody Award for first time
Kathie Lee Gifford: I Can Handle the Spotlight Better Now
New Kids on the Block to Reunite