Regular Guys Cam
Click Here for AfterShow Archive
Click Here to Follow Eric on Twitter
Click Here to Join Eric on Facebook
Click Here to Join Eric on MySpace
Today's Jog Blog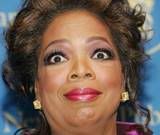 Oprah Bans Palin?
Palin starting new fashion craze?
Palin to Give Interview to ABC This Week
USA Today: McCain Leads Obama 50% to 46%
Biden Says Life Begins at Conception
Obama says he was too flip on abortion question
Obama's ' Muslim ' slip seized by rivals
VMA host begs for Obama votes
Nothing Funny About Community Organizer
MSNBC yanks Olberman, Matthews
Jee-Hottie!
This young lady is so excited by what John Mccain had to say during his acceptance speech she breaks out with a good ole' fashioned Jihadi war chant.
Chants a'Plenty
Every anti-war activist worth their salt has the ability to whip the crowd into a frenzy with a chant that speaks truth to power. Book a hundred speakers and you'll get a hundred different chants. The following video is a medley of the myriad chants hurled in the air during an anti-war rally held near the Republican National Convention.
Fat Woman is Hungry!
In this clip a thousand pound anti-war activist wants the world to know she's going hungry.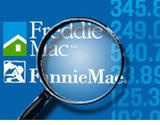 Paulson Engineers Takeover of Fannie, Freddie
Europe, Asia, US Futures Rally on Fannie, Freddie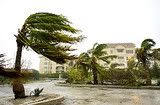 Ike evacs begin in Florida
Ike's wrath 'like the end of the world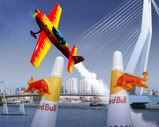 Deadly crashes bring FAA focus on air races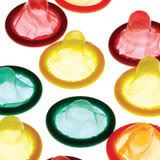 Wheelchair robber rips off rubbers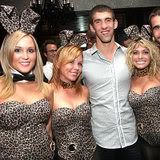 Michael Phelps Has Been a Naughty Boy
Lindsay Lohan turns down Playboy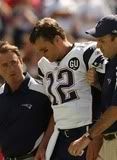 Tom Brady likely done for season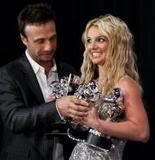 VMAs find few surprises as Britney steals show
Barrier built to protect Radcliffe
Coach Ashton Kutcher
Of Local Interest: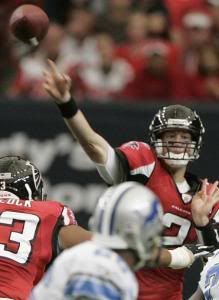 New-Look Falcons Open With Win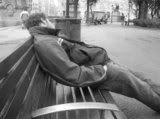 City urges tough love for Atlanta beggars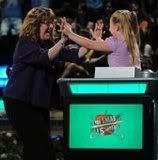 Kathy Cox Wins 'Fifth Grader' Top Prize
Court upholds Fulton jail strip searches
Hydrants not working at scene of burning apt.
Child Dead at a DeKalb Co. Apartment
Clarkston boy's death called suspicious
Plane crashes at Fulton airport
Gay chorus seeking new members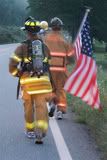 Firefighters Run 75 Miles for a Good Cause
Panda Cub Continues Recovery With Mom
Oxendine eyes 2012 convention in ATL
3 nabbed in heist at Atlanta mall
Carl Helfrich, 70, friend of Ted Turner dies
Trail Droppings: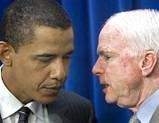 Obama and McCain to Visit to Ground Zero
Gallup: McCain 48, Obama 45
St. Paul a success for GOP, McCain
McCain: Obama Never Took On His Own Party
Palin may help GOP in battleground states
Testing of Palin begins as first impressions fade
Palin reignites America's culture wars
Obama's verbal slip fuels his critics
Obama offers Palin a game of hoops
Obama opens fire on Palin
Obama Challenges McCain on Social Security
Obama On The Offensive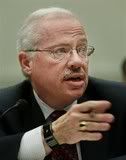 Barr, EPIC Outline Privacy Agenda
Barr On Fannie Mae and Freddie Mac
Libertarians plan Ventura rally Sept. 21
Libertarian Party sues Secretary of State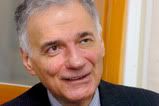 Nader speaks at Michigan State Univ.
Ralph Nader's back, and he's got a posse
Level field for elections
Nader to visit Wilmington on Monday
Snapshot of War: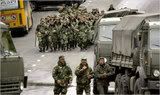 Georgian pres. vows to reclaim 2 provinces
Georgia war of words rages
World Court to hear Georgia -Russia case
Petraeus to hand US Iraq command on Sept 16
Iraq approves preliminary gas deal with Shell
How Fast Should Iraq Re-Arm?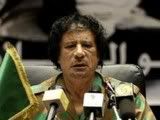 US marks 'new phase' of Libya ties
Iran to launch military maneuvers Monday
Russia considers more nuclear aid to Iran
Israel not in a position to attack Iran: Elham
US denies involvement in Israeli-Syrian talks
Nato supplies
Nuclear negotiators work to break NKorea impasse
Domestica: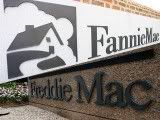 US Unveils Takeover of Mortgage Giants
What rescue means for mortgage rates
Fannie-Freddie bailout: As much as they need
Boeing machinists walk off the job
The Threatening Storm
Did judge-lawyer romance taint Texas trial?
Prosecutor becomes figure in mortgage mess
Once-powerful Pa. senator faces long fraud trial
NSC Calls on Univ. Pres. to Fight Underage Drinking
Lower drinking age will increase traffic deaths
Drinking-age reform deserves old college try
75-Year-Old's Robbery, Killing Shocks Family
Martinez cop, woman slain - gunman dead
As the World Turns: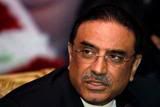 Pakistan's Zardari prepares for presidency
India a step closer to nuclear trade
Economy slow, Canada to hold early elections
Hong Kong votes for new leg. as econ. slows
Results show sweep for Angola's ruling party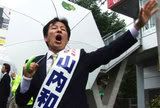 Japan ruling party exec. keen for Nov election
Egypt rock slide toll rises to 31
Landslide kills 9 in Philippines, 14 missing
Waters in India recede, but flood danger high
In Sport: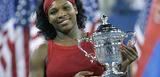 Persistence pays off for Serena at US Open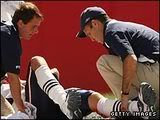 Did You Cheer Tom Brady's Injury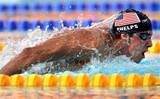 Phelps Offered Role on 'Entourage'
Long-term plan aids Phelps' marketing
Para- Olympics get underway
China's new prosperity fuels fitness craze
Sports doctor Tony Daly dies at 74
Man dies on golf course
BizSciTek: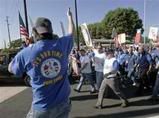 Striking Machinists stand firm
US Jobless Rate Passes 6%, Highest Since '03
Dell May Shrink Its Network of Factories
GeoEye launches high-resolution satellite
Samsung Weighs Buying SanDisk
Nokia Lowers Forecast for Market Share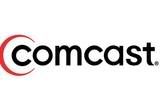 Comcast appeals FCC ruling on net neutrality
European probe completes asteroid fly by
Next-Gen XO Laptop Due in 2010
Sony shares hit by Vaio laptop safety recall
The Game: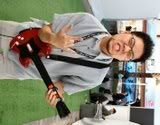 "Guitar Hero" rocks at the bus stop
Want fit kids? Play video games
At ESPN, Play-by-Play Goes Virtual
EA's big bet on Spore
Put the controller down and get a job
Tecmo rejects Square Enix takeover
The Entertainers:
Jones suing for 'Old Men' bonuses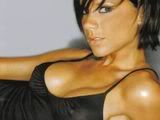 Posh Spice Throws A-list B-day Party For Son
BEN STILLER MOVES CLOSER TO PARENTS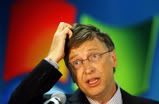 Gates outacts Seinfeld in Back To The Future