Paul Stanley in Studio
(There's no audio during commercials.
Just fast-forward thru that part.)
AfterShow #14
Eric shows off his head, Eric gets a Cheer,
Martin talks Hitler, & Eric sings folk ballads.
Click Here for AfterShow Archive
Click Here to Follow Eric on Twitter
Click Here to Join Eric on Facebook
Click Here to Join Eric on MySpace
Today's Jog Blog
Stocks Leap as Feds Fashion Aid Plan
Paulson Explains Need for Plan to Buy Mortgages
Expanding US Power to Rescue Markets
Fed and Treasury to Work W/ Congress
Bush working to calm turmoil in markets
McCain, Obama seize on Wall Street woes
Obama Gains as Financial Crisis Shifts Focus
Top Republican says Palin unready
Palin E-mail Hacker Says It Was Easy
Palin hacker on Athens service
Palin's hacked email account — what's next?
Palin excitement levels off, Dems regain lead
Getting In Palin's Hair, or Close to It
Trump endorses McCain on Larry King
Biden says paying higher taxes is patriotic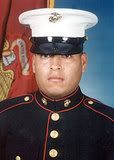 Outrageous!
No Medal of Honor for Hero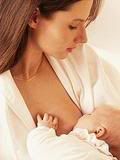 Swiss restaurant to serve meals
cooked with human breast milk
Tatum Speaks About O'Neal Arrests
Microrosoft Drops Seinfeld
Microsoft as 'victim' doesn't work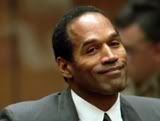 Could O.J. tapes be faked?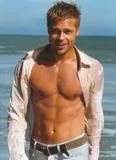 Pitt Donates $100K to Fight Gay Ban
McGowan's pro-terrorist remarks
Coleman Charged for Bowling Ruckus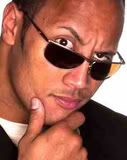 The Rock Lands Another Disney Movie

Madonna Humps Guitar, Falls Down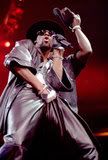 R. Kelly: I Don't Like Anybody Illegal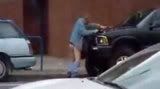 Drunk man has sex with car!
Of Local Interest: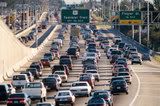 Police Shooting Shuts Down I-85
Carjack suspect shot dead on I-85
Atlanta to convert HOV lanes to toll lanes
Stabbing, Kidnapping Suspect Caught in Fl.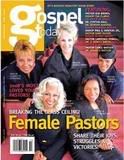 3 arrested in bike trail attacks
Clayton students lose in Florida
Gospel magazine pulled off shelves
Lotto winners have big plans
Phillies sweep all 9 games in Atlanta
Fayette County nature preserve opens
2 sentenced to 10 years in TSA drug plot
Martin takes aim at Chambliss over econ.
Polk Co. Man Arrested, Charged with Murder
Atlanta estate sale offers rare, foreign items
Mellow Mushroom comes home to downtown
Gov's influence helps bushwhack lawsuit
Marist Has 13 National Merit Semifinalists
Priest Assignments
Trail Droppings: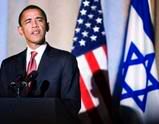 Competition fierce in FLA for key Jewish vote
Wall Street crisis won't affect voters' choice
Protesters interrupt Palin and McCain speeches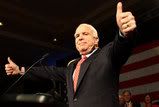 Criticism as Obama reaches for the stars
McCain aides: Obama 'cheerleading' crisis
How Palin caught Obama off-guard
WOLFFE: Obama Pulls a Tonya Harding?
Barack Obama Snubs Lindsay Lohan
McCain calls for firing of SEC Chairman
McCain Reverts to Tax Attack
McCain Uses 'LiLo' in New Obama Attack
McCain Delivers Remarks on the Economy
McCain finds new campaign trail discipline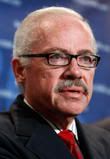 Bob Barr Busts Ballot
Bob Barr Fails to Get on Conn. Ballot
Nader in, Barr out
Nader will be on Florida ballot
Snapshot of War: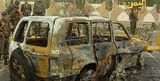 NY teen killed in Yemen attack
US soldiers charged in detainee deaths
US eyes change to Afghan strategy
Pak: US did not warn of missile strike
Mexicans fear they are all targets now
Georgia OSCE monitor talks stall
Iran dismisses atom bomb allegation
Bolivian rivals begin peace talks
Sri Lanka navy battles Tamil Tigers
Somali pirates seize two ships
Greek ship attacked off Somalia
Piracy threatens shipping in Gulf of Aden
Nigerian Terrorism Bill Aimed at Militants
Domestica: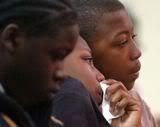 Farewell to cop killed in train wreck
Probe: train engineer texting on the job
Witnesses describe deadly train wreck
Kidnapping Suspect Arrested In Florida
Kidnapped woman found in FLA hospital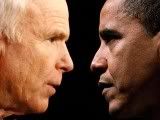 The budget standoff -- both sides (kind of)
Message from Ike-battered Galveston
Hurricane Ike Please send ice
Tie-ups slow supplies to Ike victims
Ribbon cut on new Minnesota bridge
As the World Turns:
Ukraine PM mocks president's poisoning
Food min. under fire for 'death by cold cuts'
China Widens Milk Probe as 3rd Baby Dies
Hong Kong recalls dairy products
Can Livni clean up Israeli politics?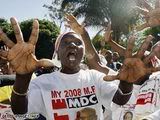 Rival parties in Zimbabwe argument
Pro-Thaksin PM takes office in Thailand
Anwar Seeks Confidence Vote
ANC to vote on ousting Mbeki
In Sport: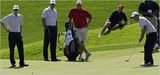 Mickelson and Kim carry flag to first tee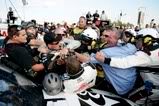 NASCAR levies penalties for brawl
Brewers' Sheets exits early with injury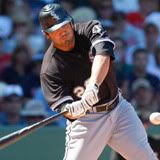 White Sox Quentin has cast removed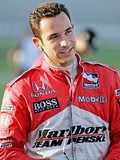 Castroneves For Penske At Petit Le Mans
Franchitti to race in Petit Le Mans
BizSciTek:
Morgan Stanley slips 20%, courts Wachovia
Money market funds battered
Are Money-Market Funds Safe?
Tesla, San Jose unveil factory site
Is Apple's from luck or skill?
T-Mobile readies 3G for Dream's arrival
Yahoo testing livelier, more open home page
Google CEO says ready to move on Yahoo deal
Amazon Testing Content Delivery Web Service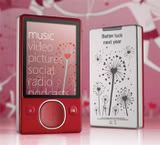 Microsoft Zune 120GB (third generation)
Google pumps up Mobile Maps, not for iPhone
10 things seen and heard at VMworld
Yahoo And Rhapsody Team Up
NASA set to reopen Monday
Scientists Find Bizarre Primitive Ant
The Game: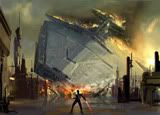 The Force Unleashed comes to iPhone
Worst video games to star musicians
Gamercize Set to Burn Pounds Gaming
The Entertainers: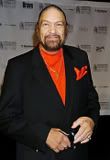 Motown songsmith Whitfield dies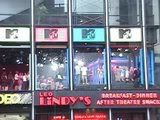 'TRL's' contributions to civilization
Baby note a shocker, Jamie's ma sez
SAG members polled on contract offer