AfterNoon Jog 09-09-08
Eric & his truck drivin' Marxist buddy, Leonard Sharing, spend some quality time arguing about the world they live in.


(Try to ignore the annoying reverb from camera 3)
Click Here for AfterShow Archive
Click Here to Follow Eric on Twitter
Click Here to Join Eric on Facebook
Click Here to Join Eric on MySpace
Sarah Palin dolls go on sale
Candidates head to battleground states
Palin To Fly Solo For First Time
McCain, Obama trade flip-flop charges
MSNBC chief defends anchor switch
Gallup Poll: McCain 50%, Obama 46%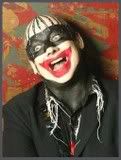 Boy George Releases Obama-Inspired Song
Today's Jog Blog
Bush to pull out 8000 troops by Feb.
Treasurys gain after Fannie-Freddie rescue
Ike bears down on Cuba again, Texas next?
Former UFC champion Tanner found dead in desert
Patriots lose Tom Brady for the season
Mom in microwave baby case gets life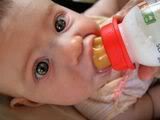 59-year-old in France gives birth to triplets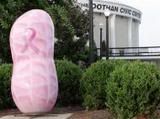 $50K for Jews who move to Ala.
Russia seeks to ban 'extreme' South Park
Jury selection starts in Simpson trial
OJ Simpson arrives for start of trial
OJ Simpson Pulled Over by Cops
Gary Coleman 'hits man in car'
Daniel Radcliffe Naked... Again.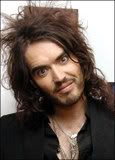 Russell Brand Apologizes to Jonas Brothers
Of Local Interest:
David Franklin, ex-husband of Atlanta mayor, dies
Atlanta among US cities suing travel companies
Man guilty in Atlanta restaurateur's slaying
Firefighter layoffs likely in Fulton
DOT romance leads to wedding
Piedmont's 2nd well is dry
Schools cheer Cox's $1M gift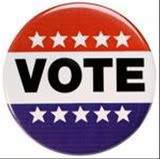 GA Democratic Party Sues over Voter ID
Vote early in Cobb, Clayton and Dunwoody
Pilot hurt in crash at Fulton airport
Forsyth works on rules for heliports
Lawrenceville Man Murdered Inside Home
Taylor Planned To Kill Restaurant Operator?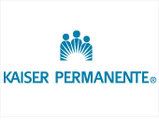 Kaiser Permanente Donates $5M to Grady
State politics can't continue to choke transit
New sitcom by UGA graduate evokes 'Seinfeld'
Best City for Singles? You're already here!
Trail Droppings:
Obama has change of heart about Bush tax
Obama and Bill Clinton To Do Lunch Thurs
Obama switches off personality politics
Obama Sees Nothing Funny About Comm. Org.
Democrats deny Obama giving up on GA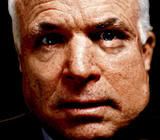 McCain: We'll 'drain the swamp' in Wash.
This McCain will vote for Obama !
How Palin Oversaw the Alaskan Oil Rush
Gallup tracking poll shows 5 point gap
Cheney: Palin compliments McCain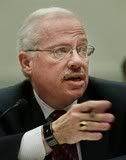 Bob Barr blasts Fannie/Freddie bailout
Libertarians sue to get on ballot
Letter: Another pick for president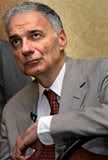 Ralph Nader hopes for '3-way' election
Ralph Nader Holds Rally in Cincinnati
Green Party offers choices for voters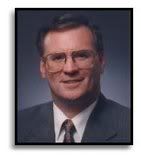 ND ballot will have 5 pres. candidates
Commentary: Not just McCain and Obama
Alaska Independence Party endorses Baldwin
Snapshot of War: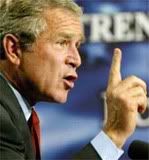 Bush cancels civilian nuclear deal with Russia
Russia: Potential flashpoints
Medvedev: EU monitors to deploy to Georgia
Russia opposes EU monitoring in Georgia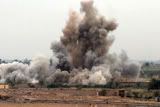 Photos alter Afghan airstrike probe
Out of Anbar - progress in the Iraq war?
Al-Qaida blasts Iran for working with US
For Iran , energy woes justify nuclear push
Terrorists May Be Targeting Journalists
Three guilty in airline bomb plot
Domestica:
Friends of Missing Teacher Suspect Foul Play
Justice at last? 13 years after the OJ trial
Caylee's Mom Expected to Make Appearance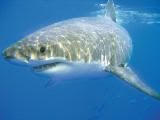 Aquarium releases great white after 11 days
1 burned in chem. explosion at Mass. company
Firefighter Finds Dead Baby Outside Firehouse
CTA ridership up, but so is debt
Yucca Mountain Project clears big hurdle
As the World Turns:
Cholera prompts state of emergency in Iraq
Iraq expects to sign Shell deal within a month
OPEC needs stricter output discipline- Iran
Iran Launches Joint Research Satellite
Canada's Conservatives headed for big win?
Germany's left-wing party returns to middle
Dems Retain Veto Power in Hong Kong Elec.
Angolan Ruling Party Heading for Victory
Thai prime minister faces legal challenge
In Sport:
Federer sharp as ever, wins 5th straight US Open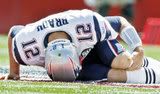 Brady Has MRI; Patriots Look for Backup
Patriots vow to move on from QB's surgery
Hybrid race car coming to Le Mans series
FedEx ticket into Masters
BizSciTek: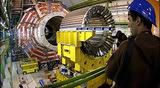 Atom-smasher won't doom planet, says study
Scientists hope for surprises in Big Bang exp.
UAL Says It Didn't File for Bankruptcy
United Airlines shares plunge 75%
Oil falls as traders eye the Gulf storm, OPEC
Boeing Strike May Continue for a Month
Big Advertisers Oppose Google-Yahoo Deal
Google - World's Most Powerful 10-Year-Old
Google Chrome vulnerabilities dangerous?
'Smart phone' stocks take a dive
Durham robot maker sold to iRobot Corp.
iTunes could be the ultimate DVD ripper
Another year, another iPod - and a surprise
Intel Announces 'Harpertown' Xeon Chips

The Game: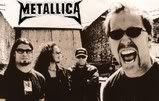 Metallica Album on Guitar Hero III
DRM protesters sink Spore reviews
Midway Releases TNA iMPACT!
EA Delays New Harry Potter Game
Active video games burn calories
The Entertainers: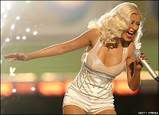 Christina Aguilera - Gettin' Better?
Ramis talks 'Ghostbusters' revival
Brand's VMA gig: Career suicide?
Brad: George Hates Children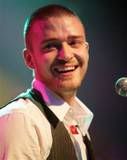 Stars come out for Timberlake's runway show
'Terminator' show reboots for Season 2
'Bangkok Dangerous' Tops Fizzling Box Office