Today's Jog Blog
Berkshire to invest at least $5 billion in Goldman
Goldman gets Buffett boost amid worries on bailout
Futures Rise on Buffett Deal
New Wall St: Same as the old
Following the Bailout Hearing
Japanese to buy stake in Morgan Stanley
Nomura grabs Lehman's ops in Europe
Student suspect in Palin hacking
Student hacker's house searched
Palin Hacker's Lawyer Releases Statement
Palin Media Blackout Continues
Palin plans meetings with world leaders
Palin expected to steal show at UN meeting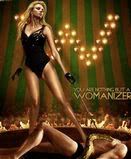 Britney Spears' Mother Confirms Tour Plans
Britney's 'Womanizer' Delayed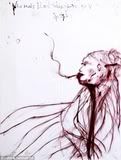 Kate Moss: Blood Artist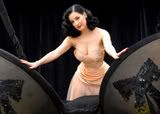 Dita Von Teese launches Wonderbra line

Dancing with the Stars: The Recap!
Dancing judges give low scores
Burke takes lead, Leachman steals show
Cloris Leachman on Dancing w/ the Stars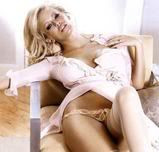 Jenna Jameson Having Twins
Of Local Interest:
Gas Shortage Becomes Emergency in ATL
Gasoline shortages continue
Hour-Long Lines at Gas Stations
Trial Opens in Courthouse Killings
Courthouse shooting trial moves forward
Audio tape of shootings played on 1st day
Tractor trailer fire closes I-285 W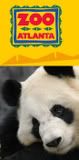 Visit Zoo for free with a Fulton library card
Activists Arrested at Troy Davis Sit-in
Perry donates truckload of food to charity
Atlanta's Middle Class Feeling Credit Crisis
HERO Units Seeing More Stranded Drivers
Parade Of Excellence in Downtown ATL
Trail Droppings:
McCain: Obama missing in time of crisis
McCain Shorts Himself
Daley slams new McCain ad
Palin Shuts Down The Pool; Media Revolts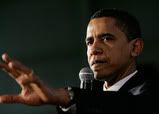 Obama Talks 'Economia' Spanish Ads
Biden Says No to Coal Plants in America
Obama buoys black LatAm politics
Clinton backers still wary of Obama
Nader Drawing Votes — From McCain
Nader's resume shows he is most qualified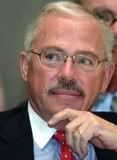 TX says Barr can't appear alone on its ballot
Texas Supreme Court rejects Barr request

Snapshot of War:
Bush warns world of extremist threats
Russian drone 'hit over Georgia'
Georgia claims downing of Russian drone
More Eta suspects held in France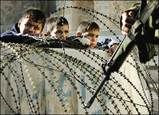 EU urges Israel to remove roadblocks
Jerusalem crash 'not deliberate'
Egypt tourists located in Sudan
Kyrgyzstan condemns Paki. bomb attack
Pentagon chief urges caution in Iraq pullout

Domestica:
Al Franken Behind McCain 'SNL' Skit?
Paulson: Act Quickly on Bailout
Truckers Plan Protest on Capitol Hill
Hardworking Tenn. Waitress Missing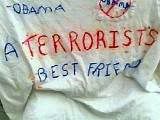 Kid Suspended, Wearing Anti-Obama Shirt
New penny designed partly in Philadelphia
Caylee Sighting is False Alarm
Crash Closes Outer Beltway in Bethesda
Thai court frees Iranian in US arms case
Firefighters battle cargo ship fire in Miami
"Race Is Everything in this Troy Davis Case"

As the World Turns:
Nine Dead in Finland School Shooting
Finnish gunman dies in hospital
11 South African cabinet minsters resign
Iran gets new central bank chief
NKorea's nuclear demand is setback for Bush
British PM maps out policies in hard times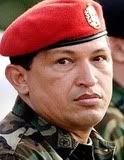 Chavez in China to Sign New Deals
'Pain' of Sri Lanka aid pullout
FDA expands checks for Chinese milk
Death of German zookeeper probed
In Sport: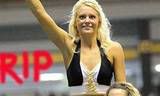 Idaho cheerleaders told to cover up
Indiana's Phillips tears ACL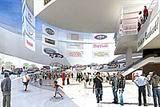 Officials boost NASCAR Hall of Fame budget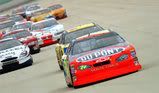 NASCAR's drug policy long overdue
BizSciTek:
AIG Unit Sales May Bring $115B
Oil Falls First Time in Week
Chrysler Plans Electric-Vehicle Line
Circuit City CEO Gets Unplugged
Sexist Men Earn More Money: Study
Mass. banks hit hardest by Fannie, Freddie
Google and T-Mobile Introduce PC Features
Adobe Creative Suite 4 Unleashed
SanDisk Plays a New Tune
Foundations gives $500K 'genius grants'
Chrome fades as users return to IE, Firefox
Google Transit Expands to New York
Sony Unveils Blu-ray Notebook

The Game:
What makes a great sports video game ?
Women Choose Video Games Over Sleep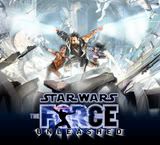 'Force Unleashed' the next 'Star Wars' film?
Video game industry bullish on Asia

The Entertainers: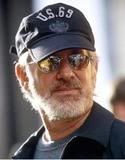 Spielberg donates to defeat
The Emmy Awards' Harsh Reality
'THE GODFATHER' Re-Release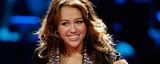 Miley turns diva on 'Hannah Montana'
Dan Rather's CBS suit is trimmed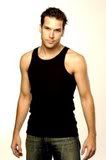 Dane Gives Up Haunted Apartment!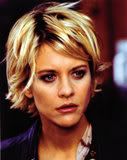 Meg Ryan: Dennis Quaid Was Unfaithful
AfterShow #14
Eric shows off his head, Eric gets a Cheer,
Martin talks Hitler, & Eric sings folk ballads.
Click Here for AfterShow Archive
Click Here to Follow Eric on Twitter
Click Here to Join Eric on Facebook
Click Here to Join Eric on MySpace