AfterShow #13
(09-17-08)
Roger Alan Wade Sings-
'D.R.U.N.K.S.O.B. Tonight' &
'I Love You More Than A Bear Loves Honey'
Today's Jog Blog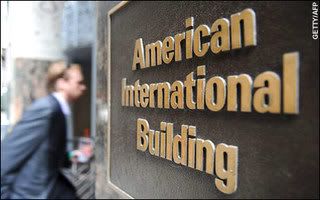 US takes historic step to save AIG
AIG gets Fed rescue in form of $85 billion loan
Statement in regard Fed's $85 bln credit line
Barclays $1.75 Billion Deal for Lehman Unit
Pelosi: Everyone to blame but the Dems
STOCK BROKERS MAKE OUT ON CNN
House votes to allow limited offshore drilling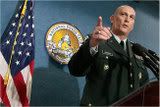 Odierno Succeeds Petraeus as Commander
Bush Has Lesion Removed From his Forehead
Bush visits storm-ravaged Texas areas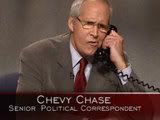 Chase Wants Tina Fey to 'Decimate' Palin
SNL's Goals: Funny and Evenhanded
Palin linked to African witchhunter
Fiorina: Candidates not CEO material
Barack Obama raises millions in Beverly Hills
Obama campaign rolls out new 'faith merchandise'
Interest Groups Step Up Efforts in a Tight Race
Current says: Hack the Debate!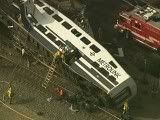 Metrolink balked at safety upgrade's cost
Alleged OJ Simpson victim testifies
Ill Witness returns to Simpson trial
Witness contradicts self in OJ Simpson trial
Porn passed over as Web users become social?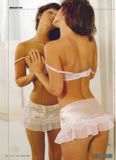 Megan Fox Admits Lesbian Affair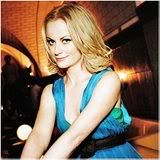 Amy Poehler leaving 'SNL'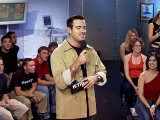 MTV bids adieu to 'TRL'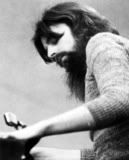 Remembering Pink Floyd's Richard Wright
Wright's death another brick out of wall
Pink Floyd mourn keyboardist Wright
Metallica set for No. 1 on US charts
World's shortest man meets leggiest woman
Of Local Interest:

Former State Rep Sailor Sentenced To 5 Years
Death row inmate executed
Plan puts tolls on interstate HOV lanes
Cobb voters OK sales tax
Hoschton scares up 5441 scarecrows
Dad: John Mark Karr not in U.S.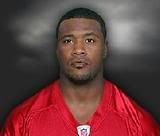 Falcons' Milloy Posts Bond on DUI Charges
Falcons' Milloy Apologizes For DUI Arrest
Falcons to sign shoes for charity
ATL selects site for civil rights museum
Hip Hop Awards Returning to Atlanta
Benefit show is more than just for Lyric
Emory adds health labs
Christian college sizes up potential suitors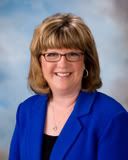 Cox to teach class at FBHS
Garbage Truck Runs Over Woman
15-Year-Old Hit By Stray Bullet Talks
GA Power lends hand to hurricane recovery
5-star establishments list Tiger Mountain wines
Trail Droppings:
Obama buys 2-minute commercial on economy
Barbra Streisand and Barack Obama
Obama says McCain 'passing the buck' on econ
Obama proposes $5 billion Great Lakes fund
Obama wows Grand Junction, Pueblo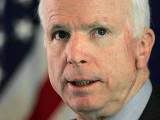 McCain takes lead in national poll
"Greed created Wall Street's problems"
McCain Calls for Commission to Study Econ. Woes
McCain and the BlackBerry Phenom
Couric gets second Palin interview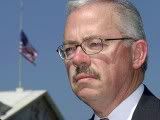 Econ. Crunch Teaches Folly of Gov't Bailouts
Bob Barr vs. NYC mayor in gun lawsuit
Barr wants McCain, Obama off Texas ballot
Nader meets parrot
Where is coverage of Nader campaign?
Snapshot of War: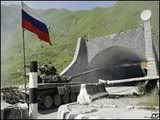 Phone taps 'prove Georgia's case'
Iran warns NATO over Caucasus
"Road to NATO 'Wide Open' For Georgia"
Odierno takes charge in a 'fragile' Iraq
Grenade attacks kill 7 at Mexico nat. day
Pakistan Would Fire on Intruders
Pakistan's Zardari - no more US raids
At least 20 dead in Christian-Hindu fights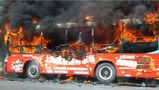 Passengers escape bus blast in Sri Lanka
Israeli political rivals share stance on Iran
Nigerian Militants Claim to Sabotage Pipeline
Anwar: More support than needed to topple gov't
Domestica: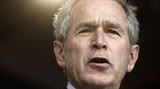 President Bush surveys Hurricane Ike damage
Bush Visits TX as Recovery Efforts Continue
Bush pledges swift aid to hurricane-hit Texas
State legislature sends Arnold a message
CA budget impasse ends – no new taxes
Schwarzenegger vows to veto state budget
Wilmette teachers inch closer to strike
Rangel won't step down as Chairman
Kennedy gets warm welcome, casts ballot
Kilpatrick takes 5th 82 times
Detroit Faces $3 Mil. Election for 8-Month Mayor
Thousands still without power in Ohio
Soccer Net Death Sparks Recall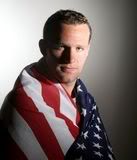 Olympian's Missing Gold Medal Returned
Infant Girl Thrown From Car Seat
Texas Student Told Rosary Is 'Gang Symbol'
Researchers link BPA exposure to health concerns
Good Results for Bone Drug Buoy Amgen
As the World Turns: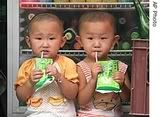 China Finds Melamine In Baby Formula
20% of China milk companies in scandal
The South American leaders announce
Thai party claims consensus on PM candidate
Ukraine wants banks to borrow $3.7 bln
S Africa party 'might sue Zuma'
S African Opposition May Call on Resignation
Mbeki, Chavez shake on oil deal
Typhoon kills at least seven in Taiwan
Mudslides follow Taiwan typhoon
Taiwan's Moon Festival Begins Amid Floods
New head for Australia opposition
Turnbull lays down gauntlet for Rudd
In Sport: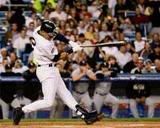 Derek Jeter breaks Gehrig hit record
Veterans to vote on ballot of 10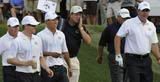 Azinger calls on 13th man to spur on US
Cyclists Say Apology Is Too Little, Too Late
Biffle Wins, Rubbermaid Donates $100k
Georgia : Dirt track racing scores with fans
BizSciTek: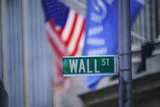 Wall Street anxiously awaits Fed's decision
Fed pumps $70B into nation's financial sys.
What Shoe Will Drop on Wall Street Next?
What's left of Lehman is up for auction on eBay
Bail-out or bust?
AIG's cash hunt in high gear
GM officially lifts curtain on Chevy Volt
HP to cut 24600 jobs, take $1.7B charge
Best Buy net drops 19%, weighed by spending
New Tech. Could Have Averted LA Crash
Nintendo makes more profit per employee than Goldman
Data On Bone Drug Brightens Amgen's Future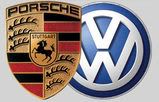 Porsche Increases its VW Stake to 35%
Solar energy companies hit by Lehman loans
Hype builds for Android phone launch
YouTube founder claims text is dead by 2018
DECE - Lipstick on the DRM pig
Microsoft, McDonalds Team for Free Wi-Fi
Apple's Capricious Rules for iPhone Apps
Berners - Lee Launches New W3 Foundation
Berners - Lee backs web truthiness labelling
Nasa selects Mars climate mission
Arctic ice melt not quite a record this summer
The Game:
Why the Playstation 4 won't have Blu-ray
Microsoft closing its 'Halo Wars' studio
Computer games drive social ties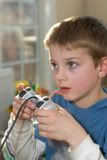 Survey: Nearly every kid a video gamer
Video game firm has treat for hospital kids
Georgia, lawyers ready for close-ups
The Entertainers:
From Hootie to country
J-Lo's triathlon challenge
Miley's Second Date: At the Mall
Harry Potter 'Lexicon' case not over yet
AfterNoon Jog #2 (09-10-08)
Eric, Leonard, & Garrett discuss Palin, lipstick, atom smashing machines, & things they'd like to throw into a black hole.
AfterNoon Jog #1 at Bottom of Page
Click Here for AfterShow Archive
Click Here to Follow Eric on Twitter
Click Here to Join Eric on Facebook
Click Here to Join Eric on MySpace