AfterShow #14
Eric shows off his head, Eric gets a Cheer,
Martin talks Hitler, & Eric sings folk ballads.
Click Here for AfterShow Archive
Click Here to Follow Eric on Twitter
Click Here to Join Eric on Facebook
Click Here to Join Eric on MySpace
Today's Jog Blog


Black September!
Paulson urges quick approval for $700B bailout
Congress urged to fast-track bank bailout plan
Goldman, Morgan Stanley: End of an Era
Fed to regulate Goldman, M.Stanley
The Death of the Modern Investment Bank
Canada, G7 asked to back US plan
Wall Street Bailout Faces Lawmakers, Lobbyists
Paulson's Rally: Turning Point for the Market?
Where Things Stand in Quest to Fix the Mess
Obama Might Keep Paulson During Transition
McCain, Obama spar over solutions for economy
Banks get breathing room
5 Failures of SEC Chairman Cox
Bailout of Funds Seems to Stanch Outflow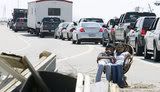 Makeshift services bring comfort to TX coast
Galveston area remains dangerous in Ike's wake
Democratic Phone Sex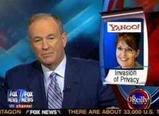 O'Reilly Blasts Hackers, They Hack Back
Palin Hackers May Dodge Feds w/ Loophole
Bronx Bombers close out Yankee Stadium with win
Church Quiet After Child Porn Raid
Particle Collider to Be Shut Down for Repairs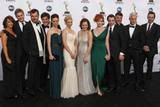 'Mad Men,' '30 Rock' Take Top Emmy Awards
Lackluster Emmys caps lackluster TV season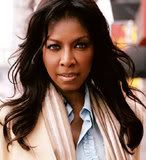 Singer Natalie Cole in hospital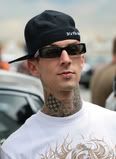 Blink-182's Barker burned in crash
Pamela Blasts Giorgio Armani Over Fur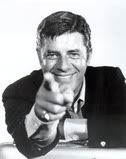 Jerry Lewis Gun Case Dismissed
Of Local Interest: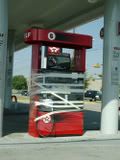 Gas pumps can't keep up with Atlantans
Atlantans squeeze gasoline pumps
Gas Pumps Run Dry Across Atlanta
'Tragic' Nichols trial begins
One crisis too many for Clayton
6 kids in custody after raid
Falcons beat Chiefs
Firefighters encourage protest of job cuts
Power out in 3 counties after fire
Other districts unlikely to arrest parents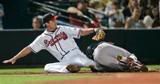 Final home game has Braves nostalgic
Fame earns Athens band state honor
Investment in biomass gen's to boost co-ops
Motorcyclist injured in Lumpkin Co. wreck
Rare bottle of cognac awaits 'last' warrior
Trail Droppings:
Obama, McCain With Record Spending
Obama And McCain Tied In NC
Obama, McCain, parties level the playing field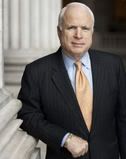 McCain tops Obama in Texas fundraising
McCain drew $8.8M 2 days after Palin sel.
Palin was like money in bank for McCain
Rules set for VP debate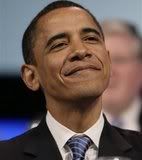 Obama Criticizes McCain on Social Security
In August, Obama Donations Shatter Records
Obama's Youth Movement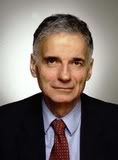 Nader on all ballots except Oklahoma
Nader makes video with Rocky's parrot
Nader supports Barr lawsuit in TX
Barr loses a first round in his TX fight
Barr says he would refuse public financing
Nader, Barr & Paul: 'Told you so'
Snapshot of War:
Search for Survivors of Pakistan Bombing
Pakistan's Pres Calls for End to Terrorism
Nigerian Militants Announce Cease-Fire
Brit embassy shut until security stepped up
Georgian police officer shot dead
Pressure mounts on Somali pirates
Bolivia crisis talks get under way
Israel: Writing on wall for war on Iran
Three new arrests in New Delhi blasts
Domestica:
West TX braces for Mexican reservoir release
Court: Dick Cheney can't toss records
Oil, Money and Politics on Display at Trial
Lawmaker Won't Face Charges in Page Case
Terrorism Financing Case Back in Court
CIA officers were target of Islamabad blast
Sudanese admit US diplomat murder
4 victims ID'd in Columbia plane crash
2 dead in helicopter crash into Wis. house
As the World Turns: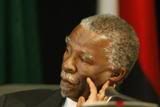 S African President Mbeki resigns
Thank you South Africa, says Mbeki
Olmert hands in formal resignation
Olmert gone, clock starts on coalition
Nightclub fire kills 43 in China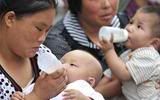 HK girl treated after drinking milk
NK backing away from nuclear deal
SKorea, US could halt energy aid to NK
Chavez aims for public-spending austerity
Somchai govt to continue mega projects
In Sport:
NFL Sunday Round-Up
Biffle wins at Dover to go 2-0 in Chase races
NASCAR adopts tougher drug policy
NASCAR fires officials in lawsuit
Stadium leaves night to remember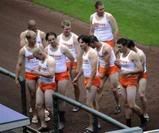 Padres Rookies Dress as Hooters Girls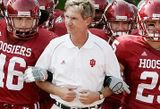 Ball St. receiver moving arms, legs
Audi strengthens squad for ' Petit Le Mans '
BizSciTek: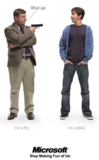 Microsoft ad uses Mac software?
A Gloomy Vista for Microsoft
5 Failures of SEC Chairman Cox
Google's Brin carries Parkinson's gene
Uphill climb ahead for stocks
Rescue Plan for Funds Will Come at Cost
FDIC Seizes West Virginia Bank
AIG shoots for early repayment
FDA Plans Rules for Modified Food Animals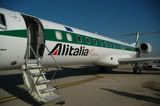 Minister: Alitalia might not last a week
Helium Leak Shuts Down LHC, 2 Months
Android: Prepare to Be Underwhelmed
Endeavor put on standby as rescue craft
Stem cell backers question McCain stands
A new look for Gettysburg's cyclorama
The Game:
Guitar Hero Still Rules, Activision Claims
Sonny Bill Williams most hated in Australia
Sony Launches Life with Playstation
Xbox 360 'did not outsell Wii in Japan'
The Entertainers: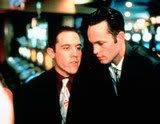 Swingers Reunited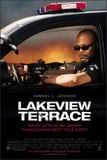 Samuel L. Jackson film tops box office
Keira's Royal Pain in the Neck
Suri Cruise Builds A Bear
AfterShow #14
Eric shows off his head, Eric gets a Cheer,
Martin talks Hitler, & Eric sings folk ballads.
Click Here for AfterShow Archive
Click Here to Follow Eric on Twitter
Click Here to Join Eric on Facebook
Click Here to Join Eric on MySpace