Today's Jog Blog


White House Holds Jobs Forum
Jobs Summit or White House 'Photo-Op'?
Obama vows to tackle jobs challenge
Bing to Obama: Direct funding creates jobs
Biden says more to be done on jobs front
Republicans hold their own jobs summit
House votes to extend tax on wealthy estates

Obama Glee!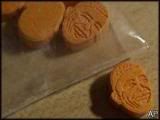 Obama ecstasy pills hit streets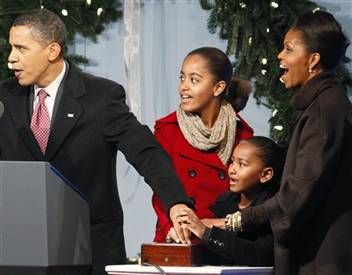 Obamas light Nat. XMAS Tree
59% think global warming is hooey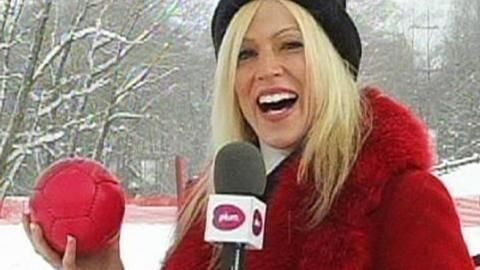 Michaele Salahi as a TV host?
Obama: 100% trust in Secret Service
Aide avoids testifying on security breach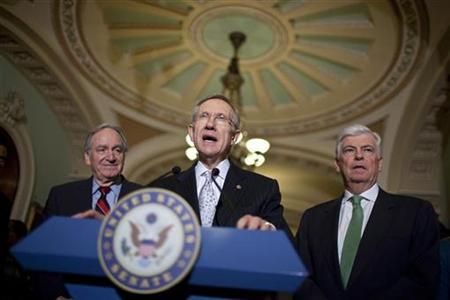 Senate casts first votes on health care
GOP's bid on Medicare fails
Doppelgangers on the Senate Floor
Councilwoman sobs over loss of gay marriage
Bombing kills 19 in Somali capital
Rebels deny carrying out bombing
Comcast: 51%
of
NBC for $13.75B
Stephanopoulos to co-host 'GMA'?
Anderson Cooper sees ratings plummet
20 NATO Countries to Send More Troops
Karzai says he'll sit down with Taliban
Obama's message of hope – to Taliban?
Poll: Isolationism soars among Americans
Fort Hood hero says career over
Stevie Wonder assumes UN peace envoy role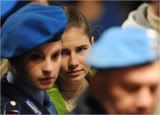 American girl faces life
in Italian prison for murder
Deputies shock 'out
of control' child w/ Taser
'Elf' jailed over
dynamite
hoax on Santa
Man punches elderly Wal-Mart greeter

Cave-dwelling brothers inherit $7B
Illinois poisons water to kill invasive fish

Tiger Woods Voicemail Slow Jam Remix




SEC ticket rivals World Series
Disaster to roses, Oregon beats State
Jets run wild over inept Bills

Horrific leg-breaking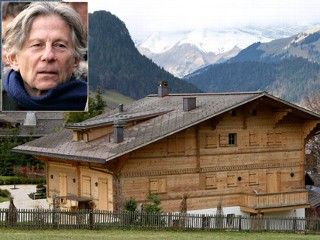 Polanski moved to secret location
Oilman seen on MTV show indicted
Big names to descend on Sundance
Perry takes break from Hollywood
'Steven Seagal
Lawman' breaks A&E record
Mom claims Miley doll cursed at child
Nas had 'green tongue' during DUI arrest
Ron Wood arrested
for possible assault

GaGa's producer
overwhelmed by Grammy noms

A Night w/ Drivin N Cryin




Of Local Interest:


Infidelity forces resignation of Speaker
Provisional ballots increase Reed's lead
'Stocking strangler' execution set
Police seek Marietta bank robber
Boy survives being hit by train
Food may have been factor in fatal crash
Sex cases to test student consent
YouTube video brings conviction
$77K in counterfeit goods seized
Surgeon general visits Atlanta
Copper Thieves Hit West End Businesses
Students Call Medical School A Scam
Bakeshop is open
Widow Worries Over Property Tax Hikes
BB&T taps Atlanta exec for Lane's post
Economy takes toll on parking
Johns Creek Giving Gala a success



Domestica:



Ohio man pleads insanity in 11 deaths
US Student Addresses Italian Court
New Charges Filed Against Levy Killer
Massive fish kill keeps Asian carp at bay
High court hears Florida beach dispute
Keeping Florida rail project on track
Two workers hurt in Cowboys Stadium fall
Oregon tree cutters safe after 2 nights in snow
Politica:
Blackwater founder says he aided secret...
Gay marriage bill up for vote in NJ
No. 2 Justice Dept. official leaving
Black Caucus Lobbying For Radio
Obamas reuse ornaments from Christmas past
Sen. Corker's daughter OK after carjacking
The Texas Two-Step
Grayson: Coburn is 'delusional'
John Tanner's departure alarms Dems
As the World Turns:
Somalia bomb attack: 'Light turned to dark'
Putin on retiring: 'Don't count on that'
Putin calls for balanced assessment of Stalin
Rabbi urges more tolerance for Muslims
India won't adhere to binding emission cuts
Senators press Obama on climate commitments
Disabled continue to struggle for access
Syria defends Iran nuclear plans
US 'disappointed' by Zelaya decision
Iran nuke deadline still end of '09
NKorean misery as currency evaporates
Inquiry of Philippines Massacre Urged
Chechen rebels claim Russia train bombing
The toxic truth about a terrible tragedy
In Sport:
SEC ticket rivals World Series
Disaster to roses, Oregon beats State
Jets run wild over inept Bills
Fifa's historic meeting at Robben Island
Hofstra ends football; cites costs
Ruskell done running Seattle Seahawks
Whittenburg fired by Fordham in 7th season
Big Ten is taking win over ACC seriously
Prep Work Is Over; It's Title Time
Placido Polanco signs with Phillies
Odrick, Jones named AFCA All-Americans
Browns lose Lewis, Pool
The Economy, Stupid: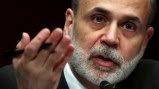 Bernanke defends decisions
Retailers report surprise drop in November
Broidy Pleads Guilty in Pay-to-Play Probe
Wall Street Cheers bofa TARP Move
Mortgage rates fall to new low
November Unemployment Poll
Luxury builder Toll delivers quarterly loss
Targacept Selling is Just Silly: BioBuzz
Service sector activity, retail sales disappoint
TekNoBabble:
Audi's A3 TDI Wins Green Car Award
University Plans Climate Data Probe
Bing Launches Streetside Maps
Intel Demos 48-Core CPU
AT&T Drops Lawsuit Over Verizon TV Ads
Google Friend Connect Links to Twitter, Too
Black Screen Of Death Hits 50000 PCs
Could Apple Apps Reach 300K?
Twitter founder's new venture
Collider weathers power cut
The Game: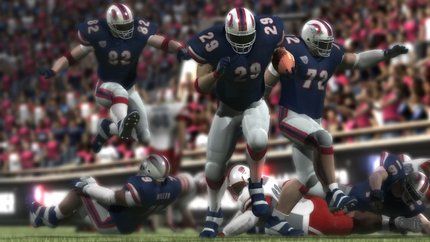 Backbreaker Preview
Video game simulates Afghan war
Darksiders Hands On
Star Wars: The Old Republic
Quake Arena Arcade Hands On
A Witch's Tale Review
F1 2009 Review
King Arthur Role-Playing