Regular Guys Cam
Today's Jog Blog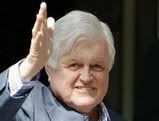 Kennedy - brain surgery successful
Brain Surgery: What Kennedy Experienced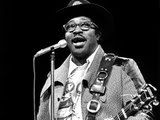 Bo Diddley, Rock And Roll Pioneer, Dead At 79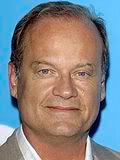 Kelsey Grammer Suffers Mild Heart Attack
Sect's Children Returned to Parents, but Inquiry Continues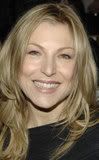 Tatum O' Neal "just researching a part"
Tatum O'Neal is all laughs after night in tank on drug charges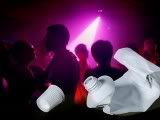 Preparation H Finds Place in Club Circuit!
Uma Thurman stalker to undergo psychiatric care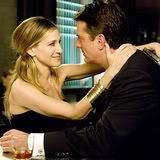 Guys, you can survive 'Sex and the City'
For readers, 'Sex' isn't just good — it's great!
KIM CATTRALL RETURNS TO HBO IN NEW SERIES
Universal Studios reopens after damaging fire
Workers' blowtorch sparked Universal Studios fire, officials say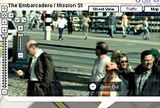 Minnesota town tells Google to wipe it off the map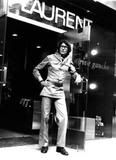 Tributes for Yves Saint Laurent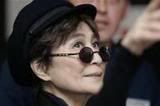 Yoko Ono loses bid to bar use of "Imagine" in film

Phoenix lander samples a little Martian dirt
Phoenix Lander leaves Yeti-like footprint on Mars
Of Local Interest:
Clemency denied for killer
Perdue stops fuel tax increase
Pitch that struck ump prompts apology, probe
Lanier allowed to keep more water
Thieves hit Cobb jewelry store
Trail Droppings: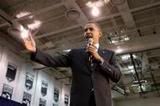 Obama works to get enough superdelegates to clinch
Did Michelle Obama say "Whitey" or "Why'd he?" on tape?
McCain Quietly Spending on TV in Swing States
McCain calls for divestment campaign against Iran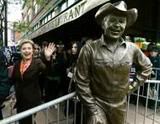 Clinton Supporter Tossed Out of Rules Meeting
Is Hillary Clinton preparing for the end?
Bill Clinton slams Vanity Fair writer as "sleazy"
Snapshot of War: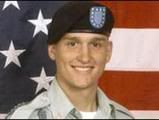 Parents Receive Medal of Honor for Soldier Killed in Iraq
U.S. ACCUSED OF HOLDING TERROR SUSPECTS ON 'PRISON SHIPS'
Australian PM attacks decision to join war in Iraq
Ahmadinejad says Israel will soon disappear
Denmark deplores deadly embassy attack in Pakistan's capital
US Urges Syrian Cooperation with Nuclear Inspectors
Iran's supreme leader rejects nuclear weapons allegations
Domestica:
Tavern on the Green Pays $2.2 Million to Settle Bias Claim
Bush would veto climate bill in current form: White House
Tornado oddities: Toilet paper unwinds and rewinds
Man shoots self while showing how to handle a gun
As the World Turns: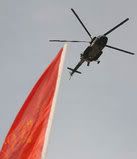 China earthquake death toll rises to 69016
Troops draining lake created by China earthquake
Burma guilty of neglect, US says
Despite promises, Burma limits access for aid agencies
Egypt blogger freed after 'weeks of torture'
South Korea backs off importing US beef
In Sport: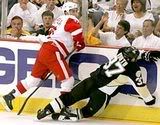 Penguins survive marathon to play another day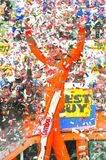 The Dale Earnhardt, Jr. Show, Starring Kyle Busch
Tony Stewart sees the future, and he's not in it
At poker World Series, which prevails? Skill or luck?
BizSciTek: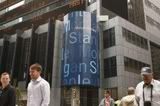 S&P call hammers banks
Wachovia CEO Thompson is ousted by board
US Economy: Manufacturing Shrank Less Than Forecast in May
Crude Oil Falls After Storm Misses Mexico Field, Investors Sell
Avant jumps on positive brain cancer drug results
3-Drug Combo Improves Advanced Pancreatic Cancer Outcomes
Nearly 3 Million AIDS Sufferers Receiving Treatment
Microsoft Offered $40 Per Share for Yahoo, Unsealed Papers Show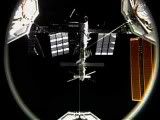 Space shuttle docks at station with Japanese lab
Google's 'GPhone' Delayed Until 2009
Blu-Ray Blues: High Prices Blamed for Slow Adoption
Computex Tech Demo: Wi-Fi Instead of Bluetooth?
Nvidia Launches Chips For Mobile Devices
Facebook Might Be Violating Canada Privacy Rules
Adobe Declares War On Microsoft Live, Google Docs
MS Live Search Toolbar Will Be Default on HP Computers
Venezuela Joins the Fight Against Microsoft's OOXML
FCC Spectrum Auction: Highest Bidder Has to Give Much Of It Away
The Game:
Report: US Wii Fit shortages intentional
Nintendo hates America, loves Europe and money more
WiiWare Gets Protothea, Toki Tori, VC Gets Ninja Combat
The Entertainers:
50 Cent's Million Dollar House Fire Raises Questions
Pete Wentz' new bride postpones tour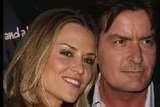 Charlie Sheen and Brooke Mueller's first interview after wedding
Jack Black Welcomes Second Baby
Will Jack Black survive 'Kung Fu Panda'?
Looming Actors' Strike Terminates Film Role