Regular Guys AfterShow
#5 (6-24-08)
Eric announces no AfterShow
then precedes to do an AfterShow
See Reg Guys AfterShow #4 at Bottom of Page
Next AfterShow tapes Friday 27th @ 10:15a.
Today's Jog Blog
Barack Obama- "Did I Mention... Black?"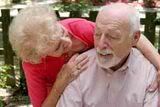 New clue to Alzheimer's found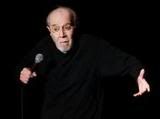 George Carlin mourned by fellow comedians
Comics old and new see roots in Carlin's routines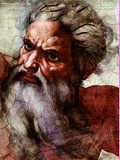 92% of Americans believe in God
God Busted on Cocaine Charges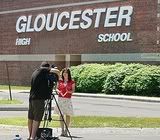 Gloucester officials dispute pregnancy pact
Murdoch fumes as Facebook overtakes MySpace
FaceBook vs. MySpace: The Stats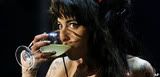 Amy Winehouse Suffers From Lung Disease
Amy Winehouse's trying to quit smoking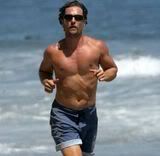 Malibu Surf & Turf War -- The Rematch
Fed Up, Surfers Take on Paparrazi in Malibu
Shaq raps on NY stage, takes shots at Kobe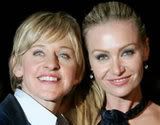 Ellen DeGeneres has set a date
Of Local Interest:
Injured zebra to go public
Another bear killed in Cobb
Clayton schools' chance: 'Very slim'
Gas price wars erupt in Gwinnett
Cuts could slow ambulances
Drunk driving crackdown set
Trail Droppings: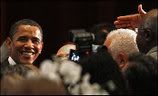 St. Barack Was a Mirage
What's new: Obama's ties to 'ethanol interests'
Obama Moves To Reintroduce Himself to Voters
'Newsweek' Poll Shows Obama Gains Over McCain
Obama, Clinton Look to Set Aside Differences
Economy for Obama, energy for McCain
Obama Could Threaten 'Safe' GOP Incumbents
Barack Obama inspires Milan runway styles
Michelle Obama's dress sparks sales
McCain aims pitch at blue-collar voters
McCain has band aid on top of head
McCain: $300M for better electric car
McCain to push new measures to lower emissions
McCain aide apologizes for terrorist-attack comment
Snapshot of War: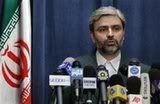 EU states back new sanctions on Iran
Iran Continues to Support Shiites, US Report Says
Iraq awards oil contracts to foreign firms
Violent clashes continue in northern Lebanon
N. Korea Agrees to Blow Up Nuclear Tower
Domestica: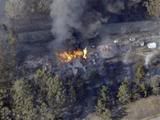 Firefighters Battle Blazes in California Wine Country
Supreme Court to Hear Navy Sonar Case
Great Flood of 2008 Continues
In Missouri, flood workers watch, wait and rest
Mosquitoes may be early and numerous due to floods
CDC expert gets West Nile bug -- literally
Extreme floods, storms seen increasing in North America
yet another I-Mess over a racial remark
Wonder drug can cure shyness
Outdoors in Chicago? Watch out for the blackbirds
Tim Russert Snubbed by TV Guide
'I now believe in miracles,' after autistic son is found
Band singer dies after stabbing during fight
Calif. Asks ISPs To Block Newsgroups w/ Child Porn
As the World Turns:
Grim news from ferry capsized during typhoon
Zimbabwe opposition leader seeks refuge with Dutch
Nigeria rebels declare cease-fire in oil-rich delta
In Sport: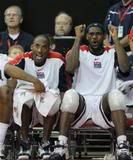 James, Bryant to lead US team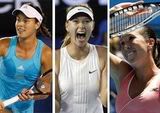 Ivanovic, Serena reach second round at Wimbledon
Federer opens with easy win at Wimbledon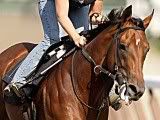 Big Brown's Owners: Stable Will Go Steroid Free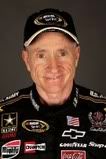 Mark Martin Returning Full-Time In 2009?
BizSciTek:

Oil up as Saudi pledge fails to reassure market
Bunge to buy Corn Products for $4.4 billion
Out of the Gate: Corn Products soars on buyout
Republic Agrees to Buy Allied Waste for $6.1 Billion
Comcast Owned Fandango Buys Movies.com From Disney
DOJ Investigators Dig Into Windows 7
The quotable Bill Gates: In his own words
Yahoo investor asks to weigh in on Microsoft offer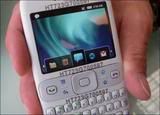 Google Android Plans Hit Setbacks
Motorola unveils MOTOZINE ZN5 camera phone
Samsung Instinct Gives the iPhone a Run For its Money
Nokia agrees to buy social networking company
Rare Mac Trojan exploits Apple vulnerability
New Mac OS X Trojan Horse in the Wild
ABC Moves to Expand Its Reach on Video Web Sites
Google Trends: Websites Rocks, Unless You Want Data On Google
New version of Firefox browser continues worthwhile innovations
US Music Market Dominated By Apple's iTunes
We've Got Water On Mars, Let's Find Life!
Now That Ice Has Been Found On Mars, What About Life?
New Satellite Will Improve Weather, Climate, Ocean Forecasts
The Game: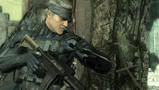 Metal Gear Solid 4 Creates Sensation In Japan
The Shootout Over Hidden Meanings in MGS4
Metal Gear Solid 4 : Cheats and codes on Sony PS3 already
Report: Activision and MTV in Beatles talks
The Beatles may be crucial in upcoming rhythm game wars
The Entertainers: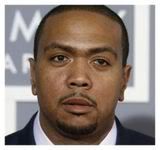 Hip-hop Producer Timbaland Weds in Aruba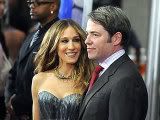 Sarah Jessica Parker, Matthew Broderick Still Smoke; Son Is 'Curious'
Regular Guys AfterShow
#4 (6-20-08)

Next AfterShow will tape Tuesday 24th @ 10:15a.