Regular Guys AfterShow
#4 (6-20-08)
See Reg Guys AfterShow #3 at Bottom of Page
Today's Jog Blog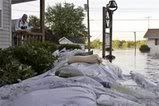 Mississippi River threatens more Midwest levees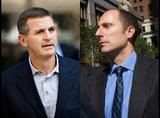 Former Bear Stearns Fund Managers Arrested by FBI
Israel's Girlfriend Charged With Helping Him Become Fugitive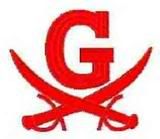 High School Teens Had Pact To Get Pregnant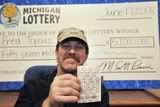 Sex offender wins $57M lottery
Woman accused of punching JetBlue flight attendant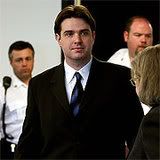 Accused Murderer's Bizarre Google Searches
Neil Entwistle Posted Profile on Swingers Site Before Murders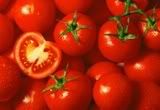 FDA Says Source of Tainted Tomatoes May Stay a Mystery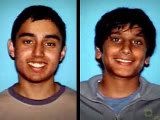 Teens Face 38 Years in Prison for Hacking School Computers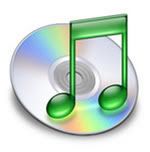 Apple Brags: Over 5 Billion Songs Served Up Via iTunes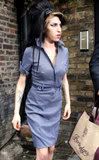 Amy Winehouse's Medical Mystery
Copernicus book sells for more than $2.2M in NYC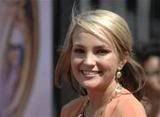 Jamie Lynn Spears' gives birth to baby girl
Sheen Rips Richards in Expletive-Laced Voicemail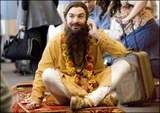 Ebert: Myers' latest 'comedy' blows chunks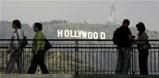 TV networks brace for potential actors strike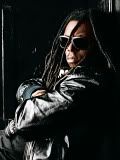 Lil Wayne scores first million-unit album debut in three years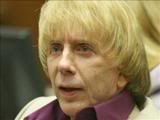 LA hotel sues Phil Spector over unpaid bills
Monument to enemas opens in Russian resort
Celtics Fan Beaten Up In LA In Boston For Parade
Rainbow In The Sky After Tim Russert's Memorial Service
Tim Russert's Wife Opens Up About His Death
Russert's Son Sounds a Theme of Unity at Funeral
Temporary Replacement at 'Meet the Press'
Of Local Interest:
Rebellious DFCS chief ousted
More Atlantans sickened by tainted tomatoes
Witness: Hit man offered two-fer
Lanier slooowly evaporating?
5 charged in condo scheme
Boy, 7, drowns in Morrow pool
Trail Droppings: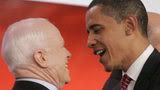 Obama Forgoes Public Funds in First for Major Candidate
Did Obama Break his Pledge to American People?
Obama's Decision Is Biggest Threat Yet to Public Financing System
Nunn and Edwards on VP list
Obama apologizes to 2 Muslim women
McCain open to all energy options
Hillary Clinton struggles with debt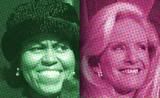 The first lady campaign and Michelle Obama as Rorschach
Snapshot of War: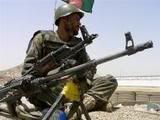 Taliban routed by Afghan, NATO forces near Kandahar: officials
Afghan forces push Taliban militants from villages
Retired Gen. Taguba: Bush Administration Committed "War Crimes"
House approves new veterans benefits as part of war funding
Israel, Hamas truce begins in Gaza
Ahmadinejad says West failed in Iran nuclear crisis
Israeli Exercise Seen as Practice for Attack on Iran, NYT Says
Domestica:
Bush looks forward to 'mandatory retirement'
Offshore oil drilling: fighting words in California?
Boeing gets another shot at aerial tanker contract
Airbus Executive: Disapproves Of US Decision On Tanker Contract
Gerbil's escape from cage blamed for accident
Missing Backpackers Saved by a Cell Phone
Barge floats 2-story home from Wash. to Canada
Students move out, but leave human skull behind
As the World Turns: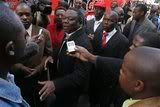 Zimbabwe Opposition Says 4 Activists Found Dead
EU treaty decision to be postponed to October
S. Korea's Lee Offers New Beef Apology
Norway arrests woman for carrying cocaine in wig
In Sport: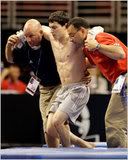 Gymnastics Champion Hurt With US Trials About to Begin
Golf-Tiger hid the pain well, says Westwood
Golf's popularity problem was only masked by Tiger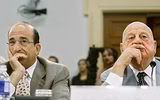 House Members Put the Whip To Horse Racing
BizSciTek:
Paulson says Wall Street reform needed now
Biogen shareholders defeat Icahn proxy slate
Continental to join forces with United
China considering antitrust suit against Microsoft?
China denies antitrust probe of Microsoft
Microsoft Buys Digital TV Ad Provider Navic Networks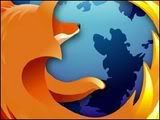 Firefox 3 - triumph or disaster?
First reports of a Firefox 3 vulnerability
Firefox 3 reaches six percent market share
Building a Better Browser: Firefox Keeps Innovating
Yahoo Offers Two New E-mail Domains
Three More Managers Leaving Yahoo
With 'Screening Room,' YouTube dips its toe in the cinema world
Verizon Upgrades FIOS Service Across US
Samsung Instinct Touchscreen Cellphone Affordable at $129
NebuAd On Defensive Following Report
AP vs. The Bloggers: A Portentious Sideshow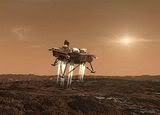 White Patches Found in Mars Trench Are Ice, Scientists Say
Mars lander loses some photos after data glitch
Closing in on Extrasolar Earths
The Game:
Spore Fans Make 250000 Creatures In One Day
PlayStation Store Updates With Free MGS4 Database
The Entertainers:
'Camp Rock' is a rock-steady Disney hit
"Toy Story" enters fourth dimension at Disney park
Hollywood picks 25 for "Walk of Fame"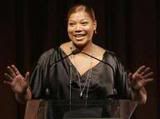 Queen Latifah sues in NY over cameo film role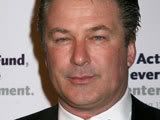 Alec Baldwin pens divorce book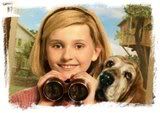 'Kit Kittredge: An American Girl' has solid message for kids
Colbert's Q&A with actors gets smart — and a little naughty
Academy Tweaks Rules on Songs, Foreign Films
Regular Guys AfterShow
#3 (6-17-08)

Next AfterShow will tape Tuesday 24th @ 10:15a.