Regular Guys Cam
See Latest AfterShow @ Bottom of Page
Today's Jog Blog
Celtics crush Lakers for 17th title
Despite Sandbagging, Levee Near Gulfport Breaks
Bush to Inspect Damage in Flooded Iowa
Midwest Floods Head to Mississippi River Cities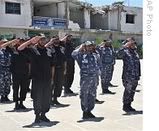 Can there be lasting peace in Gaza?
Israel, Hamas Agree on Truce, Begins Thursday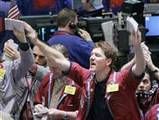 Congress takes aim at oil speculators
Road Rage Behavior Linked To Bumper Stickers
Hundreds of Gay Couples Wed in California
A happy star's trek to a wedding license
Mom Pleads Not Guilty To MySpace Harassment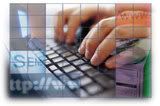 Worker cleared on child porn charges due to malware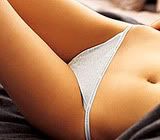 WOMAN SUES VICTORIA'S SECRET OVER THONG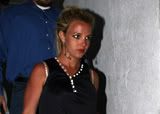 Britney Spears Avoids Criminal Charges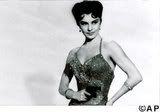 Hollywood seductress Cyd Charisse dies at 86
Billy Ray 'surprised' by Miley's Vanity Fair photo

Russert 1950-2008
President Bush attends wake for newsman Tim Russert
Arianna Huffington Still Can't Stand Tim Russert
Russert's doctor: Medics tried to revive NBC anchor
Let Luke Russert Take His Dad's Chair on MTP
Of Local Interest: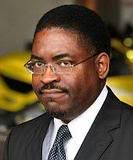 Ex-Rep. Sailor pleads guilty
Cox proposes later school start
Carjack victim slips away
Cracked windshield leads to Ecstasy bust
Suspects in Six Flags beating plead not guilty
Trail Droppings: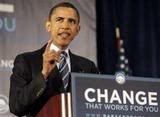 AFSCME, MoveOn ad targets McCain on Iraq war
Obama advisers say bin Laden can appeal to U.S. courts
Early reaction to Al Gore's Obama endorsement: Yawn
Obama snubs Clinton with job for former staffer
Obama says he will replace WH bowling alley w/ hoops court
Are Dems Alluding To McCain's Age In Code?
McCain hits Obama on windfall profits tax
McCain wants states to decide about exploring offshore
McCain risks 'flip-flop' jibes by voters
Dems slam McCain on off-shore drilling
McCain Highlights Differences w/ W on Environment
How Close McCain Is to Bush Depends on the Issue
Snapshot of War:
Afghan Offensive Against Taliban Begins Near Kandahar
At Least 51 Dead in Baghdad Bombing
Ex-Pentagon Lawyers Challenged on Torture
Man gets Air Force leave extended for White Castle
Domestica: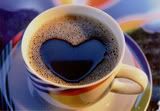 Female Coffee Drinkers Less Likely to Die From Heart Disease
BUSH URGES CONGRESS TO LIFT BAN ON OFFSHORE DRILLING
AL GORE'S PERSONAL ELECTRICITY USE UP 10%
Study finds depression can trigger diabetes
Chase turns sour for lemonade stand robber
Man crashes into police gate, asks to be jailed
Cook accused of stealing lobster tails in his pants
As the World Turns: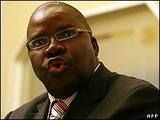 Zimbabwe opposition figure held without charges
Kenyan PM calls for Zimbabwe's president to step down
EU may offer Ireland EU treaty concessions
In Sport:
Mets Fire Manager Willie Randolph at 3am
That was an amazin' act of cowardice by Mets
Mets were classless in firing Willie Randolph
Tiger Woods' future leads to summer of speculation
TV Sports For NBC, US Open Is One-Man Show
BizSciTek:
Goldman Sachs 2Q earns fall but beats expectations
Dollar Trades Near One-Week Low; Traders Trim Bets on Rate Rise
Wal-Mart cuts capital-spending forecast, touts value
Wyeth Shares Rises on Promising Alzheimer's Drug
Firefox 3.0 Record Download Crashes Servers
Behind the scenes of Firefox 3.0
'Spam King' to pay $6 million to MySpace
LinkedIn Gets $53 Million Infusion
PSP update to include Web searches from Google
Microsoft to open Search Tech Center in Europe
Has Microsoft Seen the Open Source Light?'
Adobe hangs on to Flash on iPhone thread
Toshiba lays claim to 'world's lightest' laptop
Alienware Gives Area-51 Desktops a Graphics Boost
Yahoo stalwart Weiner leaves for greener VC pastures
Can Associated Press control the blogosphere?
Armstrong's LiveStong gets boost from Demand Media
eBay, PayPal To Launch New Developer Apps Programs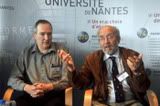 45 New "Super-Earth" Exoplanets Discovered
For Hubble Repair Mission, Second Shuttle on Standby
Phoenix Probes Martian Soil, No Ice Yet but Lots of Resolution
The Game:
EA releases Spore Creature Creator
'Gears Of War' Movie To Be Directed By Len Wiseman
The Entertainers: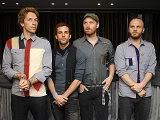 Coldplay Returns to the Stage
Coldplay: "We'll Try and Copy Anyone"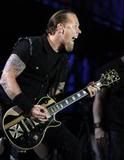 BONNAROO: Polical undertones at music festival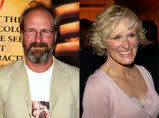 William Hurt inked for FX's 'Damages'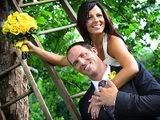 FIRST LOOK: Sara Evans Wedding Photo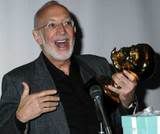 Effects master Stan Winston dies
KAOS and CONTROL: 'Get Smart'
"Get Smart" not nearly smart enough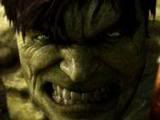 Hulk beats UK box office rivals
Regular Guys AfterShow
#3 (6-17-08)

Next AfterShow will tape Friday 20th @ 10:15a.