Regular Guys Cam
Today's Jog Blog
Oil Shock!
It's a first: Gas hits national average of $4
G-8 energy chiefs meet as oil soars
Oil's biggest day yet drags down stocks
Japan Urges Effort to Combat 'Abnormal' Prices...
Vanity Fair Stands by Story Citing Bill Clinton, Gina Gershon Rumors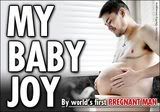 World's first 'pregnant man' four weeks from birth!
Tomatoes linked to nationwide salmonila outbreak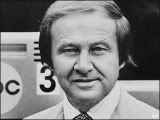 ABC Sports Legend Jim McKay Dead
"Kung Fu Panda" Sends Zohan To Second Spot In Friday Box Office
Eastwood tells Spike Lee to 'shut his face'
Spike Lee jabs back at Clint Eastwood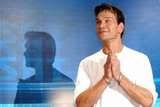 Cancer Victim Patrick Swayze Moves Ahead with New TV Series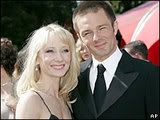 Anne Heche Must Pay Ex-Husband $275000
Teacher accused of sex crime writes to Hogan's son
Rowling Urges Harvard Students Not to Fear Failing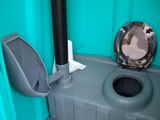 Pa. crews rescue nude man stuck in portable potty
Of Local Interest:
Road projects stuck in neutral
Pickup hits house, kills sleeping teen
Suspect's bond called 'travesty'
City's former first lady dies
Pastor tries a drive-in service
Trail Droppings:
Obama a hard sell to some Clinton supporters
Hillary pledges to join force with Obama
Clinton held her nose & did her job
Were other messages sent from Hillary Clinton's Saturday surrender?
Clinton bows out: Inside a campaign that went off track
Analysis: What's next for Bill Clinton?
'Tired' Obama Makes Several Gaffes During Speech
"Give the kid a breathalyzer test."
Obama gets lost in thought on health care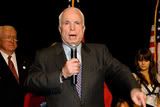 McCain and Obama Decline Invitation to New York Forum
McCain Extends His Outreach, but Evangelicals Are Still Wary
McCain Versus Obama: New Electoral Map Emerges
Race issue may prove tricky for McCain campaign
Wyo. festival to offer chances to dunk a Democrat
Huckabee helps choking NC candidate with Heimlich
Snapshot of War: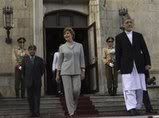 Laura Bush visits Afghanistan and urges more support
Brown hails "sacrifice and courage" of Afghan troops
Musharraf Lashes Out at Opponents
Pakistan opposition party pushes for impeaching Musharraf
Domestica: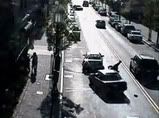 Hartford stunned by callous response to crimes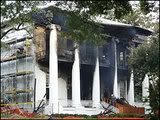 Texas governor's mansion fire may be case of arson
Minneapolis Bans Idling for more than 3 minutes
Cut sugar to curb diseases: Study
Study backs different diabetes treatment
Crocodile trapped in surf off SC barrier island
Long Island woman quarantined after suffering bird mite infestation...
Last missing Texas A&M sailor found dead
As the World Turns: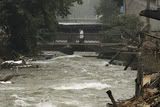 Aftershock near China quake lake
Chinese soldiers blow up houses at 'quake lake'
China seeks to quell quake parents' outrage
Burma denies evictions from cyclone relief camps
Man stabs shoppers in Tokyo street, killing seven
Tokyo Slasher Foretold Slaughter in Chilling Internet Messages
Two miners rescued from stricken Ukrainian mine
Lawyers flee Zimbabwe as Mugabe regime cracks down: activists
Zimbabwe opposition MP released
Giraffe is kosher, rabbis rule in Israel
Threat of world Aids pandemic among heterosexuals is over, report admits
In Sport: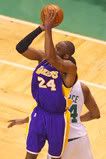 Sympathy for the Lakers? Not until they earn it - NBA
Da' Tara spoils Big Brown's bid for Triple Crown
Big Brown Pulls up in Horse Racing's Triple Crown Bid
Horses who came up short of the Triple Crown
BizSciTek:
Rough week for financial stocks
Job Losses and Oil Surge Spread Economic Gloom
Dell, Lenovo Join Campaign To Fight Global Climate Change
T-Mobile sues Starbucks over free Wi-Fi deal
FCC Delays Free Wireless Vote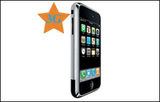 Countdown to iPhone Next Begins
What's Steve Jobs got up his sleeve?
Apple Promotes Two Executives and Updates Company Profiles
Apple to allow subsidies on iPhone
Microsoft packs 36 iPhone digs into one 7-paragraph letter

Microsoft's Ballmer to Retire in a Decade
Microsoft Looks To Improve Windows Mobile Music
IBM's 3D Chips Cooled with Water
HTC eyes market for smartphones in poor nations
The Evolution of Pre-Launch Gmail In Screenshots
Martian Soil Sample Clogs Phoenix Probe's Oven
Mars dirt too lumpy for lander: NASA
Discovery Channel's 'When We Left Earth: The NASA Missions'
Google to build technology facility at NASA Ames Research Center
The Game: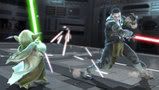 Soul Calibur Star Wars Secret Apprentice Revealed!
The Music Of The Incredible Hulk Game
The Entertainers: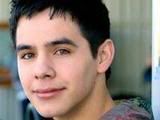 "Idol" runner-up David Archuleta signs record deal
Ryan Philippe and Abbie Cornish Go Public
Reviews: 2 Ways to See Sybil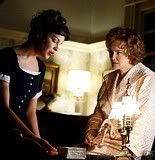 'Sybil' remake suffers identity crisis
CBS' "Sybil" worthy remake of Sally Field classic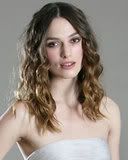 Keira Knightley to reprise Audrey Hepburn role in My Fair Lady remake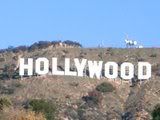 Hollywood studios brace for actors strike
Leaders of No. 2 US actors union OK TV contract
Bo Diddley: Comment by Dr. E. Michael Harrington, Professor of Music