Regular Guys Cam
See Friday's Reg Guys AfterShow at Bottom of Page
Today's Jog Blog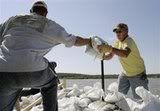 Mississippi River overflows 19 levees
Economy May Be Hindering Donations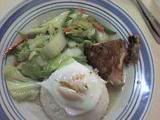 Eating Big Breakfast May Be Key To Losing Weight
US doctors kill skin cancer with cloned T-cells
Tiger to have season-ending knee surgery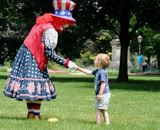 Oregon woman plans to parade topless on July 4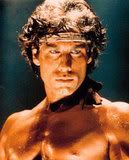 Male Homosexuality Explained by Darwinian Evolution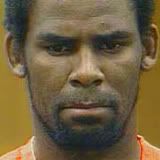 R. Kelly witness says she was threatened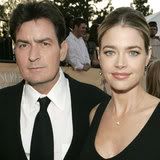 Charlie Sorry for Dropping an N-Bomb on Denise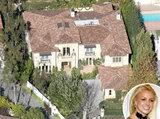 Britney has a private jet on standby
Britney Spears to Leave California Home Behind

Of Local Interest: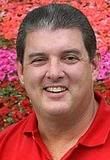 Former Pike's CEO faces sex charges
Rapper Young Jeezy charged with DUI in Atlanta
New TSA chief at Hartsfield
More Georgians out of work
Tyler Perry to cousin: Quit using my name
Trail Droppings: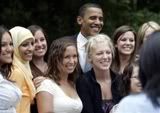 Obama Volunteers Diss Two Muslim Women
Poll: 3 Key Swing States Put Obama Over McCain
Obama has narrow lead on McCain: Reuters poll
Laura Bush defends Michelle Obama
Michelle Obama sends letter to Laura Bush
Michelle Obama Guest Hosts on 'The View'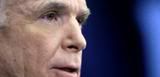 'Straight Talk Express' often reverses course
John McCain open to drilling offshore, not in Arctic Refuge
Cindy McCain seen in more favorable light than Michelle Obama
Do Gay Voters Have Any Reason To Consider Republicans?
Americans turn to the Web for unfiltered campaign material
Snapshot of War:
Afghan officials: Taliban cleared from villages outside Kandahar
Iraqi Minister says a "Prez Obama" won't pull troops til job is done
CIA Played Larger Role In Advising Pentagon
Military lawyers objected to harsh interrogation techniques
Israel confirms agreement to Gaza truce with Hamas
Domestica: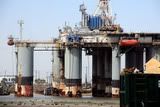 Bush to ask Congress to clear way for offshore oil drilling
Offshore drilling moves to forefront in Congress, campaigns
Congress and the Countrywide Scandal
Political leaders pay tribute to TV's Russert
Sense of Calm as Gay Couples Wed in California
FDA Takes Aim at Herbal Cancer 'Cures'
125 Cancer 'Cures' That the FDA Calls Fake
Promising Alzheimer's drug approved for late-stage trials
As the World Turns:
South African Leader Visits Mugabe
US, China to Open Negotiations on Investment Treaty
Protesters removed from EU debate
Germany says no pressure must be put on Ireland over Lisbon Treaty
German court rules fear of letters is no excuse
South Korean President To Shuffle Cabinet
In Sport: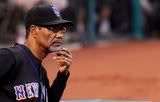 Is Dirk or Paul Pierce the best player in draft class of '98?
Mets welcome their new boss, Jerry Manuel, and have problems
DC Ball Park Bans Shirtless Men
BizSciTek:
Morgan Stanley's profits take a tumble
EADS Shares Fall After Boeing Wins US Contract Appeal
FedEx Reports Loss on Fuel Costs, Kinko's Writedown
Fifth Third Falls on Plan to Raise $2 Billion, Cut Dividend
Oil climbs $1 ahead of inventory report
Regulators Lay Plans for Investment Banks' Access to Fed Loans
SNB Leaves Benchmark Interest Rate Unchanged at Six-Year High
Dell to Charge $50 to Get XP On a New Computer
Firefox 3 browser downloads strong in first day
O'Brien: Mozilla's open-source model represents valley at its best
Preliminary autopsy results on Mozilla's Download Day
Flickr Founders Exit Yahoo!
Stewart Butterfield's bizarre resignation letter to Yahoo
Yahoo! execs! stick! it! to! the! man!
Mark Cuban says Hulu Kicking YouTube's Ass
Regulators, Genetic Testing Companies Begin Face Off
Skype's latest puts focus on watching who you call
Sprint sets price for new smart phone: $129.99
AT&T Discusses 3G iPhone Upgrade Policy
eBay Cans Buyer Widgets in Favor of Seller Solutions
Nvidia: Graphics is dead? Yeah right.
Verizon boosts Fios speeds
IBM's Roadrunner breaks petaflop barrier, tops supercomputer list
AP Wants Change In Blog Excerpting, Just Not Sure What
Bloggers to AP: I got your feed right here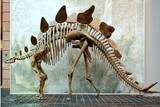 150-Million-Year-Old Fossils Discovered In Utah
The Game: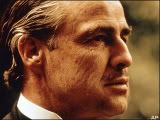 Son of "Godfather" sues Paramount over video game
The Entertainers:
"Weeds" season debut sets Showtime ratings record
Mary Tyler Moore Enters 'Lipstick Jungle'
Tru strikes oil looking for 'Gold' in them thar drills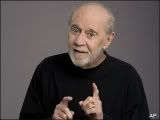 Bleep! Bleep! George Carlin To Receive Mark Twain Humor Prize
Coldplay say new album more "sexy"
Lil Wayne cracks 1 million with "Tha Carter III"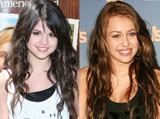 Selena Gomez: No Feuding With Miley Cyrus
Miley Cyrus will host Fox's 'Teen Choice 2008'
Jennifer Lopez Performs At Elementary School Graduation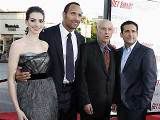 Would you believe . . . a 'Smart' remake?
'The Rock' Says Kissing Steve Carell Was 'Fantastic'
'The Love Guru' fails to achieve enlightenment
Regular Guys AfterShow
#3 (6-17-08)

Next AfterShow will tape Friday 20th @ 10:15a.