Today's Jog Blog
Miranda Rights for Terrorists
Terror link to Air France crash?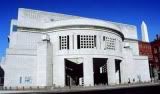 3 People Shot at Holocaust Museum

Chrysler and Fiat make it official
Questions About New Chrysler?
More bumps ahead for Chrysler
House Passes 'Cash For Clunkers' Bill
Court orders Coleman to pay $95K to Franken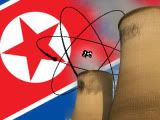 "US won't accept nuclear N. Korea"
China, Russia Agree to Back US?
N Korea draft resolution agreed
UN set to expand N Korea sanctions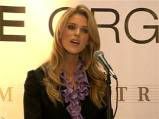 Miss California stripped
Letterman responds to flap over Palin jokes
Great-grandma dared cop to Tase her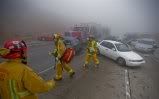 50 vehicles pile up on foggy CA pass
Photos Show Fishnet, Wig
Mayfield tests positive for meth
Pot charges against Steeler dropped
Prank caller wreaks
havoc at Holiday Inn

Tyson marries 2 weeks
after daughter's death

Danny Devito drunk on TV



Kendra Announces Pregnancy

Screen Actors Approve New Contract
SAG Votes Overwhelming "Yea"
Conan's ratings in freefall

Reporter Dunks On Kid, Makes Him Cry

Man sues A's over floppy hat giveaway



Of Local Interest:



Joe Montana's son says no to UGA
Ex-UGA player charged in bank fraud
Mora: Vick deserves to be reinstated
Sex charge against ex-Falcon dropped
Forsyth girl must return to Poland
Cobb teachers facing pay cuts
Woman wins lottery after husband does
'Jessica Shoppers' follow thrifty advice
GA in running for police-car plant
Nigerian brings crowd to stage
Two men arrested for FBI scam
NY Dolls' now Southern gent
Fired Because of Diabetes?
Domestica:
US citizen convicted, supporting terrorism
Three dead in ConAgra plant blast
LAPD Detective Charged in 1986 Case
'Grandparent scam' surfaces in Idaho
Work starts on $8.7b NY-NJ tunnel
TX man gets 10 yrs for gun violations
Politica: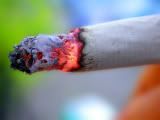 Tobacco Reg. Bill Nears Passage in Senate
NY Senate remains in lock down
GOP gives Sotomayor an 'incomplete'
Why Deeds Won In Virginia
House passes ´Cash for Clunkers´ bill
Who speaks for the GOP? Who knows.
Palin smacks down Letterman again
Biden to go on stimulus road show
As the World Turns: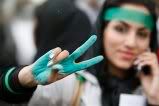 Power of women in Iran's election
Pakistan Hotel Death Toll Lowered To 9
Envoy renews US support, Palestinian state
Accused Cuban spy couple in jail
Londoners struggle amid subway strike
Car bomb kills 30 in Iraq
Gabon Interim Pres. Inaugurated
More protests before BNP meeting
In Sport:
Brett Favre: No Deadline from Vikings
Mark Sanchez signs a five-year contract with Jets
Lakers in history books for wrong reasons
McQuaid promises heavily tested Tour
An emotional return for Mickelson
Flyers and G Emery agree to deal
Westphal new Kings coach
The Economy, Stupid: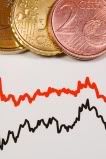 US trade deficit widens further
Fed releases details of liquidity
How to Invest in Citigroup
Bankers: Refinance demand wanes
Stocks fall after 10-yr notes weak auction
Brazil inflation little changed from April
Russia to sell US Treasuries
BidNess:
Home Depot Providing Insight
A tough job for P&G's new CEO
Neiman's reports Q3 net loss
Colonial stock tumbles
Starbucks: Double-charges resolved
News Corp may sell Weekly Standard
NY Times to seek Boston Globe bids
TekNoBabble:
China Defends Internet Filter Plan
T-Mobile denies hackers stole data
Facebook Vanity URLs Go Live Friday
What's New in IPhone 3.0
Bing Includes Anti-Porn Tools
The Case of the Missing ExpressCard Slot
Pre's dazzling debut
RealSci: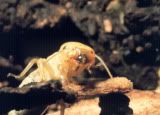 Battling Termites? Just Add Sugar
Ancient Camps in Great Lake?
Riddle of "Dark" Star Explosions
Mars Orbiter working again
In Defense of Inaccuracy
Pre-historic cemetery in Kerala
Iceberg Signs 'Last Chariots of The Gods'
The Game:
God of War III
Section 8 Hands On
Neo Steam: The Shattered Continent
Little King's Story Review
Damnation Review
Top 10 kids' games
Boy Shoots Brother In Game Row
The Life:
Cookin' with The Roots
HOW TO: MAKE CEREAL BOX SPEAKERS
Brock Lesnar: "I Like to Punish People"
The Shelf Life Of Sex Partners
I Just Got Fired. Now What?
Future Cars: Toyota/Subaru Sports Coupe