Today's Jog Blog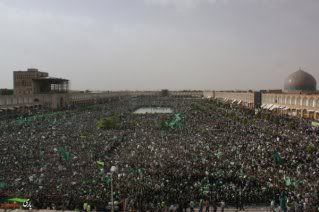 Witnesses describe violence in Iran
Q+A-What might happen next in Iran
Iran players don protest colors
Iran, the Neocons, and the Bomb
Iran: Foreigners supporting 'hooligans'
'Crisis of Legitimacy' in Iran
Pro rally photoshopped to appear larger?
NKorea plans to fire missile toward Hawaii

Shooting in the Streets of Iran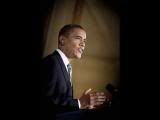 'Sweeping Overhaul' of Financial Rules
Obamas plan for the financial industry
New financial regulation empowers Fed
Financial Reform Battle Lines Drawn
Obama to sign gay benefits order
The Gay Guide to Obama's Remarks
Al Gore starts a new car company
PETA to Obama: Don't kill flies

Gibbs Can't Name Countries
Where Single-Payer System Works

ABC refuses paid ads showing alternative viewpoints


Cal hits Octokids for child-labor violations
Device prevents drivers' use of cellphones
Naked burglar with affinity for women's clothes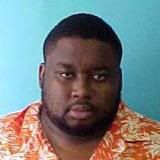 Man tries to scam IRS out of $14 trillion
Parents fuming after airline loses child
Man poses as dead mom to collect benefits
School hires collection agency for lunch money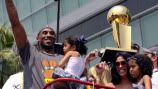 Lakers celebrate w/ tens of thousands
Idol's Judges Are Still Negotiating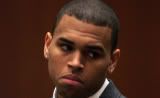 Chris Brown's Delay Request Denied
Penn drops out of 'Three Stooges'
Britney Spears: Not Engaged
Spears' Peeper Gets Restrained
Billy Joel, third wife split
Of Local Interest:
State unemployment rate hits record high
10th Street Connector ramp to reopen
Wrong-way driver causes 9 crashes
UGA signs $92.8M media rights deal
Different punishments for Vick, Stallworth?
Half-million still await state tax refunds
DeKalb DA opens CRCT probe
Teen: Killing mom was 'adrenaline rush'
Smoltz to Start Against the Nats
Supporters push teen hooker legislation?
Pizza man hailed as hero faces charges
100 degrees possible by Friday
Garden chain considers Atlanta
Acclaimed architect parts ways w/ ASO
Dozens make plea to MARTA
Nordstrom Rack slated for Buckhead
Free Agent Window Shopping
Domestica:
Idaho teacher guilty of sex w/ minor
FLA cat killer released on bail
Mich. man may be 1955 missing boy
Couple Guilty Importing Tainted Pet Food
Unaccompanied Minors on Planes Safe?
Evacuations ordered in TX train spill
CA utility in new big solar deals
Confessed Idaho killer gets 30 years
Politica: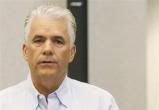 Tarnished Repub drops leadership post
House approves war spending bill
House GOP outlines health care
White House Report On Climate Change
A White House garden party
Sessions slams Holder's stance on terror
Reid: DADT Could Happen 'This Congress'
John Edwards: No 'pr campaign'
As the World Turns: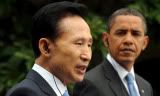 Lee: NKorea must give up nukes
Russia, China Trumpet Ties
Israel to free Hamas parliament speaker
Air France jet may have broken up in sky
Brazil official: Bodies show fractures
Gypsies attacked in N. Ireland
US, Israel seek clarity on freeze
Manmohan: "We must keep the line open"
Tamil protest ends after 73 days
EU pledges $100m in aid to Pakistan
Police Chief Killed in Somalia Fighting
In Sport: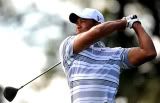 Bethpage a beast? Advantage: Tiger
Bracing for Rain at the Open
Lakers parade under way
2016 bid cities take case to IOC
Stallworth is getting off too lightly?
McHale out as Timberwolves coach
Rachel Alexandra set for Mother Goose
Royals sign 18 from draft
The Economy, Stupid:
Goldman Sachs repays $10 bln in TARP
S&P lowers Associated's credit ratings
Crude oil prices fall for fourth day
E-Trade off on word of share sale
Mortgage applications fall again
Survey: Economy to hit bottom, 2009
Economy still on downward trend
BidNess:
FedEx Boxed In
Eddie Bauer files bankruptcy prot.
Ford balance sheet "in good shape": CEO
Saab's white knight seeks creative revival
Abercrombie to close Ruehl
Facebook grows, MySpace cuts back
Watson to acquire Arrow Group
TekNoBabble: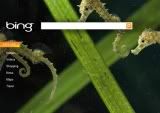 MS' Bing has a second good week
Apple Fills In Some Gaps
AT&T relents on iPhone upgrade pricing
The Green Dam Phenomenon
Palm Calls Apple's Bluff
Broadband Usage Up, As Are Prices
Disney-Branded Netbook for Kids
Google Mucks Up Outlook
RealSci: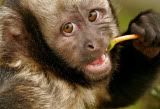 Monkeys Might "Lie" or "Swear"
14-Year-Old Discovers Supernova
Memory Chip to Last Billion Years?
NASA to launch Endeavour in July
EXPERIENCE 'GALILEO MOMENT'
Ancient life evidence found in Lake Huron
Digging up dirt to piece past together
The Game:
"Halo 3" killer sentenced 23-to-life
Ghostbusters Game Review
MTV Seeks Filthy Gaming Addicts
Smarter Video Games, Smarter Kids
Aerosmith video game tour
Metal Gear needs better writing
Game developers strike success
The Life:
Signs She'll Look Good In 20 yrs
Mafioso: Kim Jong-il
3 Days On The Cheap In NYC
Lipstick Lesbians
Inside Penske Racing