Today's Jog Blog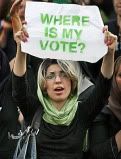 Poll hint at plausible Iran vote
Opposition new rally as crackdown worsens
Mousavi supporters head for TV building
Iran to Recount Votes in Disputed Election
Iran Bans Foreign Journalists
Iran: Four Scenarios for the Vote Recount
Twitter delays down time to aid protesters

Protesters burn image of Ahmadinejad!

Plot to kill Jimmy Carter foiled...by Hamas!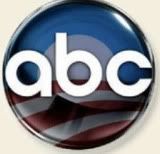 ABC NEWS ANCHORED INSIDE WH
Reality Begins Bursting Health Care Hype
Let's make a Deal with the AMA
5 Ways Obama's Plan Will Affect You
Strict new regulation of financial industry
WH won't release visitor records
Japan bans trade with NKorea
Obama, Lee vow NKorea tactics won't work
Nevada Senator to
admit extramarital affair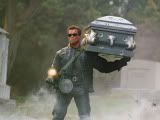 Calif. Aid Request Spurned By U.S.
Teacher Puts 5th Grader in Chokehold
EMT Who Fought With Trooper Wants Badge
MySpace Lays Off 400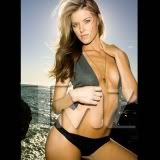 Carrie Prejean Gives Her Side
Miss CA pageant headed to court?
Palin joke costs Dave 1 lost advertiser
Guy who put cat in bong arrested again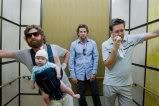 Hangover Sequel in the Works
Parents say Winehouse needs rescue
Tupacs Birthday To Be
Marked W/ Benefit Concert
'True Blood' Kills in Ratings
Penn drops out of ' 'Three Stooges'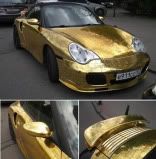 12 Extraordinary Gold Plated Things

Dontcha Put It In Your Mouth




Of Local Interest:


Get ready ATL: Nudie show is coming
ATL's wireless footprint balloons
Atlanta among worst for road rage
American Idol Auditions Hit Atlanta
School extras help kids succeed
Free milkshake for dads at Chick-fil-A
Miles apart on budget fix
Bonds' low rating holds steady
Hot Box club the next hot spot
Earn Delta SkyMiles w/ check card
Charges dropped against shooting victim



Domestica:



Miami no longer No. 1 in road rage
Paramedic: Officer Was In "State Of Rage"
SF Works job program gets $550000
Caylee Anthony 1 year vigil
Museum shooting rare elderly violence
Texas boy mauled by pit bulls
CA settles with Kmart, sues Target
Author Responds to Salinger Lawsuit
Geese-culling begins in NJ
Politica:
Stimulus program "fraught with waste"
CIA Mistaken on 'High-Value' Detainee
Detainee lied in interrogations
US missile defense in Europe 'one option'
White House Details Consumer Prot. Plan
Albany Judge tosses out Dems' case
House takes up $106 bln war bill
White House won't release visitor records
US expands human trafficking watchlist
Sotomayor answers GOP
As the World Turns: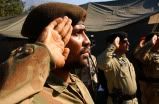 Pakistan army readies for attack
A new pattern of Yemeni violence?
Boeing Left in Wake at Paris Airshow
Anger over 'secret Iraq inquiry'
UK angry on Bermuda's detainee stance
McChrystal considers shift in Afghanistan
Mugabe should be no barrier to aid
Russia shuts out int'l community
In Sport: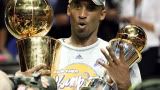 Finals analysis: Why the Lakers won
Biggest storylines of NBA summer
Golfweek expert picks for US Open
Cubs-White Sox takes on new meaning
Ravens eyeing wide receiver Marshall
Judge rejects sale of Coyotes
Jersey boy leads Italy past US
The Economy, Stupid: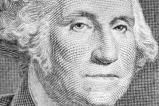 Wall Street Implosion: Dollar Benefits
Bankers: Recession Ends This Year
Fraud victims pour vitriol on Madoff
May Housing Starts Jumped 17.2%
US Recession To End In 3Q?
The Politics of Jump-Starting
Obama's $100 billion in savings?
US Unemployment Surges to 9.4%
BidNess:
MySpace to cut 30% of workforce
Koenigsegg Offers Saab Salvation
Best Buy Beats, Stock Retreats
Pigs Eat the Profits at Smithfield Foods
Tyco Electronics' stock jumps
Nucor Sees Narrower Loss
Globe union delays NLRB meeting
P&G buys grooming brand Zirh
TekNoBabble:
MS Wants $750k For 'Click-Fraud'
Inside 'Unite': Opera's browser-server
Apple iPhone 3.0 Review
TweetDeck for iPhone Beta Pics
Amazon to Spread Kindle's Influence
At a glance: Digital Britain
Looking Past Palm Pre Madness
Facebook's busiest day ever
Apple releases Java patches (finally)
RealSci: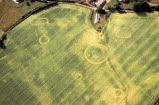 Pre-Stonehenge Complex Found
Hummingbird Is Fastest Bird
Shuttle set for second launch attempt
True Blood Uses Kwanten Physics
Meade launches full auto telescope
Discovery paves way for 3D X-rays
Zicam may damage sense of smell
Cancer drug review extended
The Game:
Japan bans rape games
Water Warfare Hands On
Monster Racers Hands On
Warriors Orochi 2 Hands On
The Munchables Review
Prototype Review
Free Realms First Impression
The Life: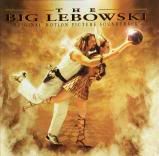 The Drinking Man's Guide to Cinema
Ford and Ferrari's War of Speed
An Interview with Alec Baldwin
America's 20 Best Surf Spots
Crazy Things Women Do On Facebook
Hangover Dos & Don'ts