Regular Guys Cam
See Reg Guys AfterShow #7 at Bottom of Page
Click Here for AfterShow Archive
Click Here to Follow Eric on Twitter
The Regular Guys Race
Thursday Night Thunder @AMS
Today's Jog Blog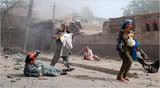 Bomber Kills 40 in Afghan Capital
Bertha Makes Leap To Hurricane Status
Borat's alter ego dupes a former Mossad agent
Tourist killed at Pamplona bull festival
Chess boxers slug it out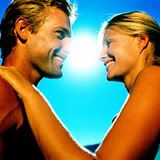 Hot female partner means more sex for men
Court papers filed in A-Rod divorce
Alex Rodriguez' wife to blame affairs, Madonna
A-Rod pal: Cynthia spent $100G in Paris
Nicole Kidman has baby girl named Sunday Rose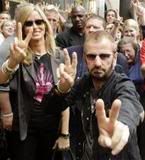 Ringo Starr celebrates 68th birthday
Matthew McConaughey: It's a Boy!
Another affair in Brinkley divorce
Brinkley's Supermom act falls flat
Hancock' crushes 'American Girl
AT&T's Odd iPhone Offer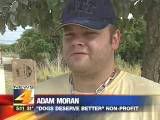 Dog Lover Chains Himself to Tree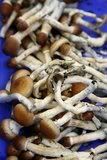 Magic mushroom high can last for months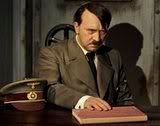 Man rips off wax Hitler's head
Of Local Interest:
Store owner charged with videotaping in dressing room
Post Properties lays off workers
Man run over, killed by girlfriend, police say
Motorcyclist hits deer, is killed
Storms wreak havoc in suburbs
Ex-Falcon Pritchett now an educator
Trail Droppings: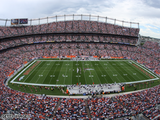 Obama to Accept Nomination at Football Stadium
Webb Pulls Out of Obama VP Consideration
Clinton's Convention Role Being Negotiated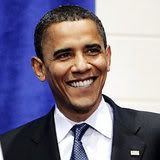 Obama Faces Resistance From Supporters of Clinton
Obama has eye on SC
Obama Heads to Traditionally Red North Carolina
Why some conservatives are backing Obama
Obama for weakening Roe v Wade?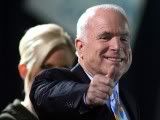 Obama lumps McCain in with Bush on economy

McCain Pledges to Balance Budget in First Term
Both candidates tout plans to fix economy
Obama, McCain Fine Tune Image for November
FACTBOX: Obama, McCain proposals for economy
'Independent' Ads Tout McCain's Energy Policies
Skepticism on McCain Plan to Balance Budget by 2013
RNC: First Big Ad Buy in Battleground States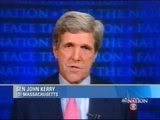 Is Kerry the Right Guy To Paint McCain as a Flip-Flopper?

Snapshot of War:
Pakistan suicide blast death toll rises to 18
Pakistan: Suicide bombing in capital raises concerns about negotiating with militants
United Arab Emirates to forgive Iraq's $4-billion debt
IRAQ MAY SET TIMETABLE FOR WITHDRAWAL
Gaza mortar fire hits Israel
Gaza militants fire mortar shell at border crossing
Domestica:
Slower winds aid fire crews
Kidnapped 9-Year-Old Found In Church In Mexico
Sheriff's new wheels: gas-sipping hybrid
Train traveling from San Jose to Sacramento collides with truck; 7
Culture Wars: Bush Edits Out Jeffersons
Stimulus checks boost adult Web sites
Man out-spits father, claims pit-spitting title
Oregon man flies to Idaho in lawn chair

As the World Turns: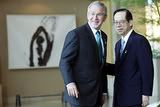 G8 summit focuses on Africa aid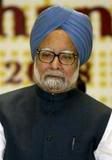 Indian PM at G8 to meet Bush over nuke deal
G8 leaders turn on Mbeki over Zimbabwe
G8 statement on climate change and environment
India's Communists to Decide Strategy on Nuclear Deal
Bush Meets With New Russian President for First Time
High-end China tourists charm Taiwan on first weekend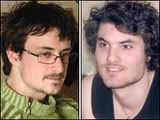 Second man held in French students' murder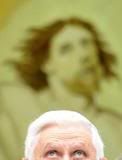 Pope to express regret for abuses in Australia
In Sport: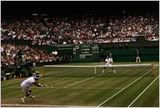 Memorable Wimbledon Final Also Signals End of an Era
At 41, Dara Torres still pooling her talents
Chestnut Wins Again In Coney Hot Dog Eating Contest
BizSciTek:
Toyota to sell solar panel-equipped Prius next year
Mortgage rescue plan draws Senate support
YouTube To Hand Over Visitor Logs To Viacom
Microsoft still keen on Yahoo bid
Icahn's Yahoo bid gets a push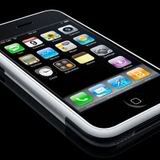 'Huge demand' forces O2 to pull plug on iPhone 3G pre-orders
FAQ: iPhone 3G launch day is Friday
Note to drivers: iPhone has hands-free drawbacks
Review: Jawbone's Noise Assasin
Still more reasons to avoid Internet Explorer
Firefox users safest on the web
Kindle – Futuristic Technology For A Steep Price
Kindle seen as transitional technology
Pioneer Develops 400-Gbyte Blu-ray Compatible Disc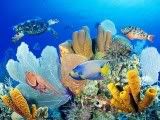 Life in the Balance: US Says Coral Reefs Are Declining
Volcanoes, Shrinkage Shaped Mercury

The Game: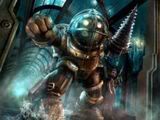 Dream team of developers working on Bioshock for PS3
In-Depth: Greenberg Talks The State Of Xbox 360
EA Takes On Scrabulous With Pogo.com Scrabble
Scrabble on Facebook: too little, too late
EA Bringing MySims To PC With Online Neighborhoods
Twelve new screens for MySims PC
Anti-copying malware installs itself with dozens of games
Silly Internet Game

The Entertainers: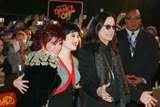 The Osbournes' Variety show headed to Fox
Nice mayor overjoyed about Jolie / Pitt hospital choice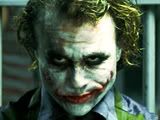 "Dark Knight" a gripping character study
Heath Ledger's 'Dark Knight' Joker Stands Out In 70-Year Evolution Of Batman's Greatest Foe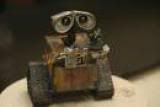 Found: The Only Person in the World Who Didn't Like WALL-E
Brendan Fraser's fantastic 'Journey'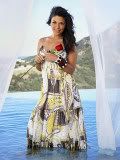 The Bachelorette Gets Engaged
Regular Guys AfterShow
#7 (7-01-08)
Eric & Dani hold down the fort by discussing their near-death experiences... and much more.
Next AfterShow tapes Tuesday 8th @ 10:15a.
Click Here for AfterShow Archive
Click Here to Follow Eric on Twitter