Regular Guys AfterShow #8 (07-08-09)
Eric, C-Bass, & Larry discuss Bert, Racing, & Cancer.
Click Here for AfterShow Archive
Click Here to Follow Eric on Twitter
Today's Jog Blog

Obama regrets TV interview of his children
Jackson apologizes for 'crude' Obama remarks
Merkel uneasy over Obama Brandenburg address
Kennedy back in Senate to approve Medicare bill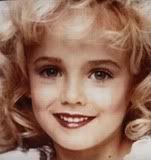 JonBenet parents cleared of murder
'Al-Qaeda links' to Istanbul attack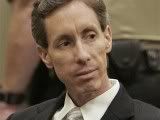 Polygamist Jeffs hospitalized in Vegas
Mexican comic character called racist
Study: Fat men have lousy sperm
Man arrested after climbing up NYC skyscraper
Hurricane Bertha to regain strength in Atlantic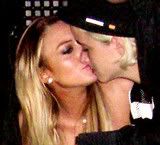 Lindsay Lohan says she's Gay
Ronson buys $22k ring for Lindsay Lohan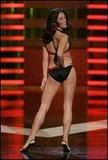 Miss Washington embarrassed by Internet photos
Miss Washington Says Photos Were Stolen
Mariah Carey admits to wanting to be 'kidnapped.'
McConaughey Cashes in $3 Million for Baby Pix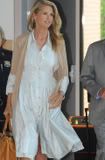 Brinkley, Cook & lawyers huddle to make deal
Spears' Madonna collaboration delayed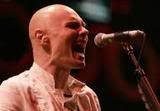 Pumpkins plan 20th anniversary shows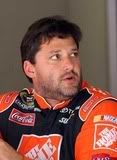 Stewart To Leave Joe Gibbs Racing
Stewart's replacement? Gibbs has options
Google: Cartoonlike Method Chat Rooms
Google's 'Lively' 3-D Online Community
DNS Flaw Leads To Internet 'Poisoning'
Of Local Interest:

Jury selection begins in courthouse killing
Lightning hits woman, destroys 2 houses
Holyfield catches up on child support
Population jumps within city of Atlanta
Grady Interim CEO Comes Under Fire
'Men At Work' signs to disappear in Atlanta
Free agent Boulton re-signs with Thrashers
Police seek woman who threw kitten from car
Ga. GOP Slams Obama On Iraq, Economy
Atlanta company to study AIDS vaccine on humans
Trail Droppings:
McCain shifts his message toward Latino immigrants
Obama Says His Critics Haven't Been Listening
Obama Attacks McCain's Record On Immigration
McCain , Obama Stake Out Differences on Iranian Missile Tests
McCain : Joke'em if you've got'em
Analysis: McCain's camp highlights differences with Bush
Obama : "Make sure your child can speak Spanish "
Senate Dems not backing Obama on wiretapping bill
Obama campaign alters fundraiser after questions about its legality
Coalition plans $40 million drive to reform health care
TV One to offer extensive Obama coverage
TV One: all Obama, all the time.

Snapshot of War:
Confrontation escalates between Iran and Israel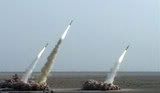 Iran's missile warning - more bark than bite?
Iran reportedly test-fires 9 missiles
Police and Gunmen Die in Attack in Turkey
HBO miniseries 'Generation Kill' traces the Iraq
Simon Challenges Viewers to Reconnect with Iraq
Clearing Up a President's War -Making Powers
Emerging Nations Join G-8 on Climate
Bush: 'Significant progress' on climate change
WH Downplays Iraqi Calls For Withdrawal Date

Domestica: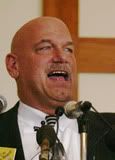 Ventura denies reports he's running for Senate
Butte County fire destroys 50 homes
Wildfires force residents to flee Paradise
Ohio Governor Pledges Free College For Veterans
New state law aims to help distressed homeowners
Plane Makes Emergency Touch Down In Little Rock
Body Found in Sussex Co. Was Fredericksburg Man

As the World Turns:
UN peacekeepers caught in deadly Darfur ambush
US and Czechs Sign Accord on Missile Shield
Betancourt shouts to rebels over loudspeakers
Husband of freed hostage admits to icy reunion
Georgia row spirals as Rice lands
4 Killed in Georgian Breakaway Region
India coalition struggles to survive
Bush: Time Running Out For India Nuclear Deal
Bomber aimed to destroy embassy in Kabul
Israeli troops raid Nablus mayor's office
Vatican angry over women bishops
France's first lady launches new album on Web
BizSciTek:
Apple to offer concierge service
Why You Don't Need A New iPhone
Early Reviews Of The 3G iPhone Say 'Meh'
Windows DNS bug fix can impair firewalls
Viacom Vows To Protect YouTube Users' Anonymity
Time for a YouTube intervention
Microsoft Planning Big Vista Campaign?
Microsoft tries to talk its way out of Vista debacle
Google's Gmail Blocks Phishers
Prescription-free drugs still abound on the Web
Space shuttle gets its final assignments
NASA extends ISS cargo delivery contract
'Invasive' humans threaten US coral reefs
The Game: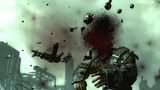 Fallout 3 banned in Australia
PS3 2.41 Firmware: Call of Duty 4 Crashes
Women do play video games

The Entertainers: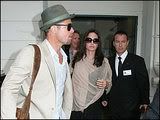 Jolie Hospital Photos Are Reportedly Fakes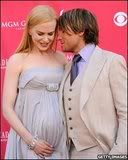 Kidman's baby name mystery solved
Jamie Spears Describes 'Perfect Delivery'
Ex-Stripper Says She Spent Two Nights w/ A-Rod
Is A-Rod's 'Affair of the Heart' Worse Than Fling?
Spike Lee set to film rock musical
Album Review: Beck, "Modern Guilt"
AfterShow Special #1 (A Tour of Sorts)
Click Here for AfterShow Archive
Click Here to Follow Eric on Twitter