Regular Guys AfterShow
#7 (7-01-08)
Eric & Dani hold down the fort by discussing their near-death experiences... and much more.
Next AfterShow tapes Tuesday 8th @ 10:15a.
Click Here for AfterShow Archive
Click Here to Follow Eric on Twitter
Today's Jog Blog
Gen. Clark won't back off critique of McCain
The campaign comment that will not die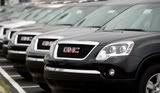 US auto sales plunge on high gas prices
GM shares rise on better-than-expected sales
Oil ends at new record near $141 on supply worries
Harry Reid Says "Coal Makes Us Sick"

Harry Reid: No. 1 on YouTube today!

Starbucks Plans to Close 600 US Stores
Ex-convict suspected of killing 8 captured
Officials Stymied in Salmonella Search
FDA Expands Salmonella Probe
Murder manual found in home of fish toxin suspect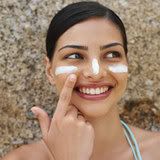 Most Sunscreens Either Useless Or Unsafe
4 out of 5 sunscreens don't work?
Houston Woman Gives Birth To Five Babies In Three Minutes
Earth's Cries Recorded in Space
Jolie goes into French hospital for birth of twins
No Divorce for Madonna and Ritchie
A-Rod visits to Madonna's apartment?
Korshunova's posts may explain suicide
Lindsay Lohan's Dad Takes DNA Test
Long-lost Lohan wants a record of her own
Bon Jovi gets OK for Central Park show
Bon Jovi playing free show in Central Park
15th century sculpture broken in NY Met museum
Dave Matthews Band sax player hurt in wreck
Man accused of hitting mom with Polish sausage
U.S. leads world in substance abuse
Of Local Interest:
Airport gun showdown moves to courts
DOT settles harassment claims
Builder kills worker by mistake
3rd Clayton board member quits
Uniforms for Clayton students
Coaster reopens today
Trail Droppings:
McCain focuses on trade in Colombia
McCain's Trade Focus May Pay Off
Obama opposes same-sex marriage ban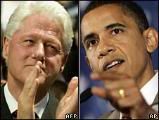 Obama and Bill Clinton end chill
John McCain's veep list: Mitt Romney
McCain gets boost from Romney
Attack On McCain Upstages Obama Speech
Is McCain's War Record Fair Game?
McCain readies to hammer away for Pa. swing votes
Obama Camp Thinks Dems Can Rise in South
Centrist Democrats gather, sans Barack Obama
Obama Courting Evangelicals
Obama to expand faith based programs
Voter rolls gain 300,000 this year

Snapshot of War:
New Iraq report: 15 of 18 benchmarks satisfactory
Pentagon seeks death penalty in Cole bombing
Egypt opens Gaza's Rafah crossing
Palestinians gather as Egypt opens Rafah crossing
Pakistani forces destroy HQ of militant group
Blast Kills 8 in Northwest Pakistan
US, NATO note deadly pattern in Afghan war
US court overturns Pentagon's case against detainee
Court Rules on Guidelines for Terrorism Suspects
McCain hails Iraq progress as Obama visits war veterans
Lebanon says prisoner swap marks Israel's failure
Domestica:
Texas man cleared in fatal shootings of suspected burglars
Search for missing girl turns to uncle's property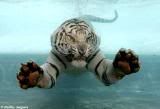 Fatal tiger victim's family ready to sue
Ignored Psych Patient Dies on Hospital Floor
Jail guards investigated in Maryland inmate death
Investigators Search for Cause of Arizona Medical Chopper Crash
Florida executes boy's killer
SF denies claim from mauled teen's family
2 hostages at Maine state prison released unharmed
Sioux Falls Drivers Are Safest, Study Says
New York Magazine Founder Felker Dies at 82
Woman crashes into store then tries to buy beer
As the World Turns:
Mugabe rejects calls for his ouster
African Leaders Consider Zimbabwe Crisis at Summit
State of emergency declared in Mongolia
'Plotters' seized as tension mounts in Turkey
Malaysia's Anwar demands govt quash sodomy allegations
Anwar vows to fight sodomy claim
Poland Won't Sign European Treaty
France takes over EU presidency

Portuguese police hand Madeleine report to prosecutor
Portugal police end search for missing Maddie
Days of shaky ceasefire translate little change for Gazans
French President Says Attending Olympics Depends on Tibet Talks
Tibet Talks Begin Amid Secrecy
China riots prompt murder probe
Sri Lankan Military: Rebels' Conventional Fighting Capacity Wiped Out
US Urges UN Sanctions On Zimbabwe To Maintain Its Credibility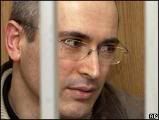 Jailed oil tycoon Mikhail Khodorkovsky faces fresh charges
Hindu shrine land award draws protests
Kashmir shrine land order revoked
In Sport:
Ganassi Racing shuts down Dario Franchitti's team
BizSciTek:
Court Overturns Ruling That Grasso Must Return Part of Compensation
Venture capitalists say startup community is in crisis
Microsoft confirms it's buying semantic search provider Powerset
Bill Gates: Today's the First Day of the Rest of Your Life
Windows 7 is coming. Will your PC be ready?
Windows XP Officially Retired By Microsoft
Gates On Windows: 'What A Mess'
AT&T's official iPhone 3G pricing/plans: $199 to $499
AT&T to sell some iPhones without contracts
Verizon, Rhapsody to offer unlimited music downloads for $15 a month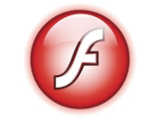 A boon to the Webtop: Adobe makes indexing Flash in search easier
Apple updates Safari for Tiger users
Apple patches 25 Mac OS X security vulnerabilities
Google's Crawlers Can Now Index Flash Pages
Officials Praise New Test for Drug-Resistant TB
Unsolved Mysteries: Tainted Tomatoes or Not?
Anger Rises Over Salmonella Probe

The Game:
Microsoft to Cut Xbox 360 Prices in the US by $50, Intro New Model
Aerosmith Stars in Guitar Hero Videogame
'Guitar Hero' for the DS falls short
MTV, EA reunite on Rock Band 2
Minnesota Pays Video Game Industry $65K In Fees
Strong video game sales help HMV
The Entertainers:
Two new series explore a teenage taboo
Will Smith's famous pals cheer him on at 'Hancock' premiere
Hollywood studios present actors"'final" offer
Networks Lie Low on Actors' Contract
Hancock UK Review

Director Kevin Smith just saw the new Batman and raved about it
Bale on 'The Dark Knight' and beyond
'Wall-E' isn't a factor on Wall Street
Heidi Montag wants to record Christian album