Reg Guys Cam Spotlight!


Larry vs. World's Fastest Drummer
See Reg Guys AfterShow #8 at Bottom of Page
Click Here for AfterShow Archive
Click Here to Follow Eric on Twitter
Today's Jog Blog
Economy Will Stay Sluggish Says Bernanke
Analyst warns on WACHOVIA
Inflation up at fastest pace in 27 years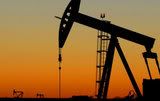 Bush says save US oil reserve
Bush says 'no' to Conservation
Bush says drill---oil futures drop
State leaders say 'no' to offshore oil

N. America's First Gasification Facility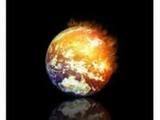 Global Warming Means More Kidney Stones?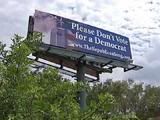 9/11 Billboard Creates Controversy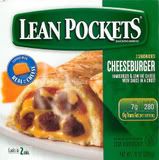 Thousands of Lean Pockets recalled
The original Fat Bastard owes $424.4 million
Prosecutors Ask That Pearlman Start Paying
Ravers lose sight at Russian laser show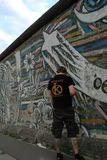 Family Wins $40K Over Urine-Tainted Food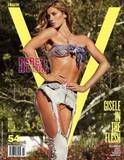 Gisele Bundchen Shows off Thong Wedgie for V Magazine
Kloe "Trannylicious" Kardashian Headed to Jail
Village Person on Mend, Exits Hospital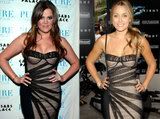 When Starlets Wear the Same Dress
Angry Engineer Hijacks SF's Computer System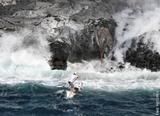 Photos: Lava Surfer - The New York Post
Only in Japan
Of Local Interest:
Dem hopefuls head for Senate runoff
Dunwoody Closer to Cityhood
Nichols says he's ill, jury selection delayed
Two Officers Shot in Southwest Atlanta
Dacula man arrested in double shooting
Delta to slash domestic flights from Atlanta
9yo hurt in treehouse fall airlifted to Atlanta

Trail Droppings: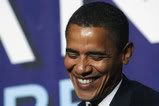 National poll gives Obama an edge
Obama: End war, focus on Afghanistan
Obama: Iraq distracting from other threats
Obama Touts Work Securing Loose Nukes
Europe awaits Obama with open arms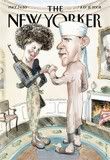 'New Yorker' says cover meant to mock attacks
Is the New Yorker as funny as Stephen Colbert?
Barack Obama myths revisited
John McLaughlin Labels Obama an 'Oreo'
Time for New Black Leaders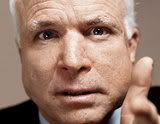 McCain asks for Latinos' trust
McCain vows overhaul
John McCain on Victory in Afghanistan
Jindal denies being running mate of McCain
4 Reasons the Weak Economy Is Helping McCain
Lieb's support of McCain frays ties to Dem friends
Romney's stock rising as possible McCain VP
Will Romney's Combative Style Net VP Nod?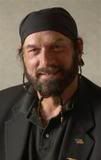 Jesse Ventura: "I Ain't Got Time to Run"
Nader seeks spot on RI ballot
Snapshot of War:
Iraq suicide bombings kill 37
US envoy to join Iran nukes meeting
"Kill me," moans young Guantanamo inmate
First Gitmo trial should begin: US government
Judge allows testimony by Gitmo detainees
NW Pakistan Bans Afghan TV Channels
Israel okays Hezbollah prisoner swap
Few al-Qaida links found to UK plotters
Forces In Paki Airstrike Didn't Know About Base
Indonesia Regrets Violence in East Timor
Middle East Envoy Blair Cancels Visit to Gaza
Turkey: Islamic ruling party facing ban
Gunmen slay another aid agent in Somalia
Domestica:
McKinney Chooses Hip-Hop Activist Running Mate
South Carolina is So Gay!
California firefighters get help from NASA drone
One Of US's Richest Men Giving Money To Local Libraries
Gov. scientists wrangle with WH over climate health
Nancy Pelosi Wants to Shut Down Member Blogging
NY congressman Rangel to give up low-rent office
'Lucky' koala bear survives head-on car collision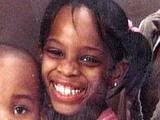 Girl Found Stabbed to Death in Chicago Alley
Have Cops Found Missing Jogger's Body?
As the World Turns: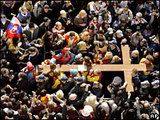 100000 Catholics gather for youth event in Sydney
Young Catholics kick off World Youth Day in Sydney
Earthquake hits near Greek islands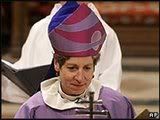 Bishop says sexuality has become a fraught issue
Concern Growing in Sudan over Prez Charges
Bush upset w/ Russian veto of Zimbabwe sanctions
Belgium's future in the balance as premier quits
Thai Troops Cross Border in Temple Dispute
Secret chamber may solve Mex. pyramid mystery
Tropical Storm Bertha speeds away from Bermuda
Woman Named Mugabe Unpaid in Bank Mistake
In Sport: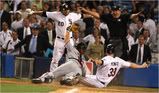 American League wins marathon All-Star Game
Fox's All-Star Game broadcast has ups and downs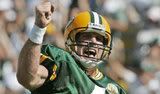 Favre tempted to show up for Packers camp
Favre to Pack: 'Don't worry about my legacy'
BizSciTek:
VW Chooses Tennessee Site for New US Plant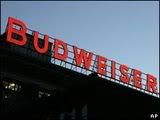 InBev May Raise $4.6 Billion Selling Units
Google To Protect Users' Identity from Viacom
Delver opens social-powered search to the public
Apple finally sues unlicensed Mac cloner Psystar
Analysis: Apple's big iPhone sales weekend
Palm Treo 800w gets official
10 things we'd change on the iPhone 3G
EU's Reding seeks to slash cost of text roaming
Turn Off the TV for Toddler's Sake
Where Are They Now: 6 "Stars" of Viral Videos
Moon Rocket NASA Doesn't Want You to See
The Game: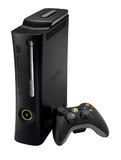 Netflix To Stream Movies Over Microsoft's Xbox
E3 2008: Wii Speak, You Listen Says Nintendo
E3: Is Metal Gear Solid 4 For Xbox 360 Coming?

Grand Theft Auto Coming to the DS
Will Wright on gaming, science, & God
The Entertainers: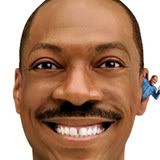 Why no one wanted to 'Meet Dave'
3-D Movie in the Top 5 at Box Office
Paramount Drops Plan To Raise $450 Million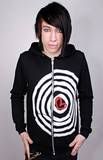 Cyrus, Trace sends threatening text messages
Katy Perry Wants Madonna
'So You Think You Can Dance': Jessica's out
Regular Guys AfterShow #8 (07-08-09)
Eric, C-Bass, & Larry discuss
Bert, Racing, & Cancer.