Regular Guys Cam
See Reg Guys AfterShow #8 at Bottom of Page
Click Here for AfterShow Archive
Click Here to Follow Eric on Twitter
Today's Jog Blog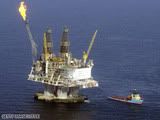 Bush calls on congress to lift offshore drilling ban
Reid rejects Bush call to lift drilling moratorium
McCain supports ending Obama wants to keep it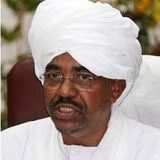 Sudanese President Accused of Genocide
Sudan Rejects ICC Darfur Crimes Prosecution
Fannie, Freddie shares fall after early gains
Regional banks under pressure as worries mount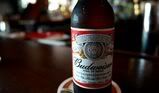 Bud deal a boost for M&A banks in deal drought
Inbev Wants to Grow Budweiser Sales Outside USA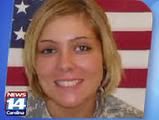 Remains of Missing Fort Bragg GI Found
Husband of missing Army nurse charged with arson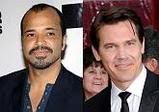 Political jeers sparked Brolin, Wright bar fight
'Oldest' blogger dies, aged 108

Moron Pours Gas onto a Lit Fire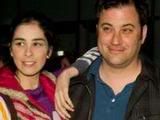 Jimmy Kimmel , Sarah Silverman split after 5 years
Welcome To The Brangelina Bunch!
Brangelina's No. 5 & 6 are $20M babies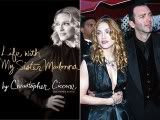 Madonna's Brother on 'Controlling' Sister
Cyrus Still Hasn't Learned Lesson on Photos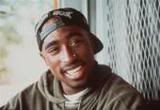 Death Row Records auctioned for $24 million
New G N'R Track To Debut On 'Rock Band 2′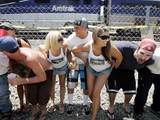 Thousands Moon Trains In Southern Calif.
Cops stop 8K from 'mooning' trains in California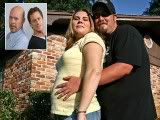 Couple Sell Child's Name for $100 Gas
Of Local Interest: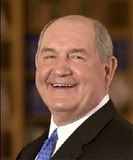 Ga. McCain rally draws Perdue
Polls open 7 a.m. for statewide vote
Man was held in basement for days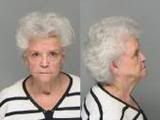 Woman with dead hubbies obsessed by cash
Fire Station Closing Turns Into Shouting Match
Crematoriam upsets neighbors
Murder conviction in mom, son case
Truck with 43,000 lbs. of beer overturns
Allatoona, Lanier up slightly
Hartsfield getting back to normal
Democratic Candidates Booted From Ballot
Grady CEO finalists called 'a good group'
Open heart surgery site opposed
Argument Over Cables Led To Shooting
Troops from Atlanta will train in Republic of Georgia
Numerous swimmers rescued from rip currents
Trail Droppings:
Voters Split on Candidates' Iraq-Pullout Positions
McCain : Tough talk on immigration
McCain may not push for new border security bill
McCain rejects Obama attack on immigration
New DNC Video Blasts McCain -Gramm Economic Vision
Obama and McCain spar over Iraq and Afghanistan
McCain says Social Security 'a disgrace' must be fixed
The Early Word: Being John McCain
Will New Yorker give equal time to McCain smears?
Has Barack Obama Peaked Too Soon?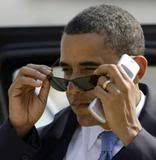 Obama vows to end war in Iraq
Obama mines a Republican stronghold
Obama to deliver speech on Iraq
Ardor For Latino Votes Stronger Than Ever
Obama invites Latinos to 'walk together' into WH
Health-Care Tax Credit Proposed for Small Business
Obama Tells Teachers Union He Opposes Vouchers
With friends like Jesse Jackson ...
Candidacy alone won't cure racism, NAACP leader says
Schwarzenegger: I'll Be Obama's Energy Czar
Snapshot of War: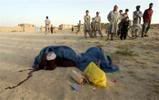 Deadly assault in Afghanistan underscores threat
Militants 'breach' US Afghan base
Do We Need a New War Powers Law?
More Troops Coming Home From Iraq ?
Ahmadinejad To Visit NYC Again...
Karzai Blames Pakistan For Bombs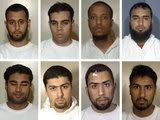 3 Plead Guilty in Plot to Bomb British Airliners
Seeking asylum in Canada
Turkish Prosecutor Charges 86 People in Coup
Domestica: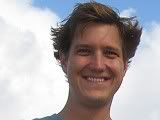 Missing Millionaire's Body Found
Funeral Scheduled This Week for Tony Snow
Dalai Lama defends Islam as peaceful religion
Dalai Lama stresses compassion during lecture
Bloomberg has plan to deal with poverty
NY Gov. Paterson raises $3.2M for 2010 run
Search for adventurer Fossett to resume in Nevada
Canadians take up search for Steve Fossett
Grandmother, 77, pins down rabid fox that bit her
Cops arrest woman in alleged restaurant rat scheme
As the World Turns: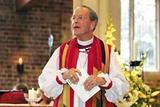 Gay bishop call for firmer leadership
100000 pilgrims expected at WYD opening mass
Storm Bertha Brushes Bermuda
S Korea denounces Japan's territorial claim
Ecuador's president calls rescue in 'good luck'
Betancourt wins French honour
Wife accused over 'back from the dead' canoeist
UK Tackles Knife Crime by Targeting `Problem Families'
Miss USA Contestant Slips During Competition
In Sport:
Chase Utley Doesn't Appreciate Being Booed
Cliff Lee, Ben Sheets to start MLB All-Star game
Brett Favre: Packers should let me play elsewhere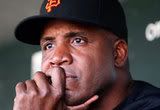 Barry Bonds' agent on 2008 return: 'I'm not optimistic'
BizSciTek:
Apple: 1 million iPhone 3Gs sold in three days
Five great free apps for the iPhone and iPod touch
3G iPhone's Mediocre Battery Life Still Beats Rivals
GPhone Rumor Mill Shifts into Overdrive: Move Over iPhone
eBay beats Tiffany in court case over trademarks
Yahoo's current board versus Icahn's challengers
Icahn's proposed Microsoft deal with Yahoo
Viacom NOT Interested in Your Data
Teen virtual world Gaia Online raises $11 million
EBay strikes deal with Web retailer Buy.com -NYT
Eaglet undergoes operation to repair beak
Cheaper, Easier Way to Use Solar Power

The Game: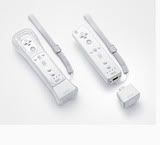 Nintendo Announces MotionPlus Wii-mote
Microsoft officially announces cheaper Xbox
Wii Is 'Expensive Niche' Says Sony's Stringer
MTV Games Responds To Konami Lawsuit
Rock Band Lawsuit is "Baseless" - MTV
Video game industry is facing growing pains
Play! A Video Game Symphony
The Entertainers:
Brother doesn't believe Madonna broke up A-Rod's marriage
Excerpt: "Life with My Sister Madonna"
Taboo's Black Eyed Pea Wedding

Would You See A 'School Of Rock' Sequel?
Bale: Ledger had 'wonderful time' as Joker
'Hellboy II' Sets Box Office on Fire
A&E drama "The Cleaner" off to a dreary start
PBS keeps 'King Lear' nude decision under wraps
Regular Guys AfterShow #8 (07-08-09)
Eric, C-Bass, & Larry discuss
Bert, Racing, & Cancer.