Regular Guys Cam
Click Here for AfterShow Archive
Click Here to Follow Eric on Twitter
Today's Jog Blog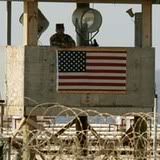 Detainees' rights debated as Gitmo trial begins
Some evidence nixed in bin Laden driver case
Cuban Missle Crisis, Part Deux?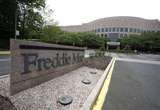 Fannie, Freddie rescue could cost $25B
Bush: 'Wall Street Got Drunk'
Bush Visits Atlanta for Fund-Raiser
JOHN EDWARDS CAUGHT WITH
MISTRESS AND LOVE CHILD!
John Kerry Mentions the Tar Baby
Batman Arrested in London!
Golden Girl Getty Dead at 84
Siblings Support Hinckley
Savage attack on autism
Savage defends autism remarks
Dolly becomes hurricane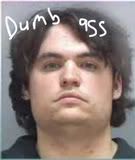 Dad leaves toddler in car
while seeing 'The Dark Knight'
NY may sue Comcast over child porn
NASCAR's Stewart donates K9 cop vests
Sherri: "...more abortions
than I would like to count"
Love sued for Nirvana catalog sale

Is There an A-Rod/Madonna Sex Tape?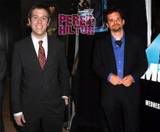 The Ebert & Roeper Replacements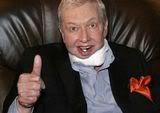 Read Ebert's statement
Peaches Geldof 'revived after overdose'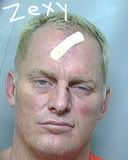 Wrestler arrested in restaurant
Dwarf Planet Designated Third 'Plutoid'
Omarosa and Wendy Williams Catfight
Of Local Interest:
DeKalb residents told to boil water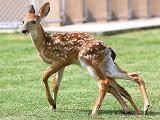 Six-Legged Deer Found in GA.
'State trooper' arrested in Duluth
Sandy cop: I was fired because I'm gay
Congressman to block guns at airports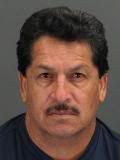 Orderly Charged with Groping Patient
Fight To Save Station 7 Gets Some Help
Fla. to Ga.: Water war not just mussels
Crooks Bring Child to Daycare Burglary
Dogs Rescued from Eatonton Dog Dealer
DeKalb man fatally shot at apartment
Trail Droppings:
McCain strikes back on Iraq
McCain camp: Talk of a VP this week
McCain among friends in NH
Never Underestimate McCain, But ...
McCain Urges More Drilling... Again
Obama arrives in Jordan
Obama wants troops out of Iraq by '10
Obama Reaps Positive Coverage In Iraq
McCain "Jealous" Of Obama's Trip?
Obama says Afghanistan "perilous"
Black Rep. conflicted about Obama
Obama Advisers Squirm Berlin Speech
Obama Polishes Foreign Credentials
Clinton: Obama fundraising hand
Independent spending back seat
Lieberman speaks to pastors
Snapshot of War: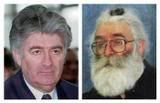 Karadzic hid in plain sight
Bulldozer Injures 16 in Israel
Raid on Tamil Rebel Base Kills 22
Domestica:

Hopes fade for B-52 crash survivors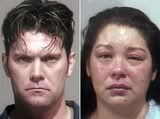 Officer Arrested for Weapons
Does Mom Know Who Has Daughter?
Rolling billboard arrives in Orlando
Hostages Rescued at Office Depot
Robber Uses Note On Personal Check
Proceedings begin for polygamist
Texas AG to appear at FLDS grand jury
New Gun for Supreme Court Ruling
Prostate cancer 'wonder pill'
Firefighter killed by gunman
Conviction in assault on professor
Pool Arrest Highlights Drain Dangers
As the World Turns:
China: Bus Bombings, Olympics
Chaotic Debate on Major Vote in India
EU Widens Sanctions Against Zimbabwe
ASEAN Fails on Cambodia-Thai Dispute
Police arrest 9 Basque separatists
Anglicans could be led by a woman
In Sport: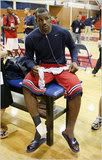 James' ankle sprain latest injury for US
WNBA teams in bench-clearing melee
BizSciTek: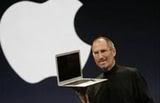 Apple shares fall, forecast disappoints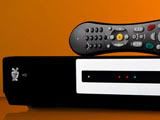 TiVo: Don't Leave The Couch
Intel Slices Core 2 Duo Price
Esquire First with E-Ink Battery
Bidding for IPhone 3G Tops $1K
Scientists swap moon, Mars plans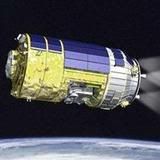 NASA May Hire Japanese craft
The Game:
Dead Rising for Wii
Wii friend codes unruly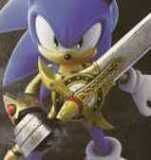 Sonic and the Black Knight
The Entertainers:
Cyrus splits from 'Hannah Montana'
What other Oscars for 'Dark Knight'?
Meryl Streep in 'Mamma Mia!'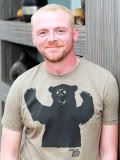 The Simon Pegg Interview
Natalie Portman goes Bollywood