AfterShow Special #2

Upstate NY Chat
Click Here for AfterShow Archive
Click Here to Follow Eric on Twitter
Today's Jog Blog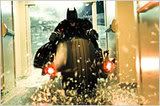 Oscar IOU for 'The Dark Knight'?
Batman's 'Dark Night' Sets Weekend Record
Batman beats up Spider-Man at box office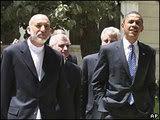 Obama Visits Iraq for First-Hand Look at War
Obama sticks to his goal of swift Iraq withdrawal
Obama Meets Afghan Leader
Obama highlights difference w/ McCain
US B-52 bomber crashes off Guam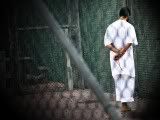 First terror trial opens at Gitmo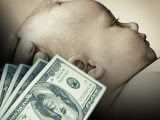 Woman Paid $1000 for Newborn Child?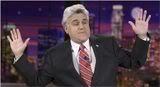 Leno says he's leaving NBC
Jimmy Fallon's Late Night to Launch Online
DMX's Rap Sheet Takes Another Hit
Ed McMahon sues hospital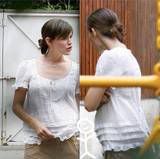 Garner, Affleck having another baby!
Sorry Hippies: Eating soy may cause memory loss
Pics: Hungry leopard and crocodile
Of Local Interest:
Lil Scrappy free after fight, stabbing
Georgia low on family doctors
Baggage Thefts Big Problem at Hartsfield
Atlanta Police Search for Arsonist
Ga. Aquarium riles scientists
Marietta man shot twice
MARTA vote in Gwinnett signals shift
Gwinnett now a hub of drug cartels
Why King siblings sued Dexter
Usher Kicks Off Atlanta Voter Reg. Drive
Several Sandy Springs Officers Fired
Trail Droppings:
Lieberman: Obama's Iraq Trip Only...
Gramm quits McCain campaign
McCain in a race to raise money by Labor Day
McCain browses Internet 'several times a week'
McCain camp seizes on Mullen's remarks
Mullen Warns Against Obama's Iraq Plan
McCain has delivered and will deliver change
The McCain-Romney bond warms on the trail
Obama and McCain blur their battle lines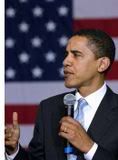 Obama Urges Moving US Troops to Afghanistan
Obama calls Afghan front 'central' to war on terror
Anger on left: Obama shifts to the center
Will Obama's trip boost his chances?
Iraq Unsure How to Greet Obama
Obama's paid staff dwarfing McCain's
Gramm Out, Obama Reacts
Obama's '50-state strategy' will look like?
Bayh "trying not to make news" on VP slot
Snapshot of War: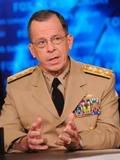 Troop withdrawal timetable concerns Pentagon chief
Withdrawal deadline has `dangerous consequences'
Ahmadinejad: Nuke Talks a 'Step Forward'
Nuclear Talks With Iran End in a Deadlock
Rice says Iran must give "serious answer"
Arab League chief to Sudan over war crimes row
Afghan officials: US-led forces killed 9 police
Grenade attack in crowd kills 2 in Kashmir
Israel deal possible, says Brown
Indictment of Leader Threat to Peacekeepers
Domestica:
Why did massive crane fall?
Firefighters look to rain to help wildfires
Slim majority of Cal. voters uphold gay marriage
PA woman found dead, her unborn baby missing
Lightning leaves 4 in critical condition
NYC chain restaurants posting calories on menus
Activist group "ordains" women Catholic priests
As the World Turns:
Pope Meets Australian Abuse Victims

Fidel Castro hails Mandela at 90
Thai politics ensnared in dispute over temple
Zimbabweans use blogs, text messages for info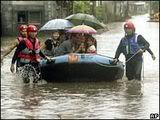 Taiwan storm death toll increases
In Sport: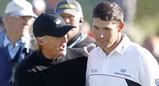 Padraig Harrington wins again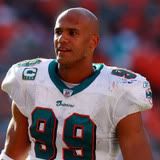 Redskins get Taylor from Miami
BizSciTek: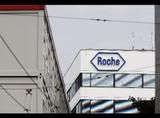 Roche to Buy Genentech for $43.7 Billion
Oil Rises From Six-Week Low as Storm Reaches Gulf
Reality trumps ideology in Fannie-Freddie rescue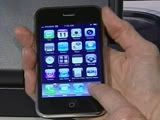 Hacker team releases iPhone 2.0 jailbreak
AT&T retracts free Wi-Fi offer for iPhone
Facebook Sues German Social Network
Mom Fights Universal Music Copyright Abuse
"Tabletop" Fusion Researcher Misconduct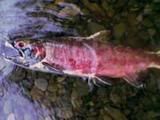 Threat to California's Salmon and Steelhead
Water flowed freely on Mars for a long time

The Game: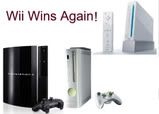 Clash of the consoles
US vid game sales up 53 percent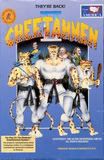 Worst Golf Scores Or Video Game ?
Discount Video Games

The Entertainers:
Tori: Doherty's Return is 'Amazing'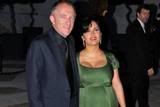 Hayek, Pinault cancel engagement
Anderson & Duchovny reopen 'X-Files'
'Mamma Mia' movie opens
Hunky Spock & iPhones in Space
'High School Musical' goes reality route
AfterShow Special #2

Upstate NY Chat
Click Here for AfterShow Archive
Click Here to Follow Eric on Twitter