AfterShow Special #2

Upstate NY Chat
See Reg Guys AfterShow #8 at Bottom of Page
Click Here for AfterShow Archive
Click Here to Follow Eric on Twitter
Today's Jog Blog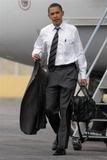 Obama Raises $52 Million in June
Obama's cash haul surpasses McCain's
A Cast of 300 Advises Obama on Foreign Policy
Sharpton 'disappointed' in Jesse's use of 'N-word'
View discusses Jackson's "N" word, Liz cries
McCain Refers to Defunct Czechoslovakia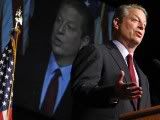 Al Gore: Green challenge to America
JPMorgan Profit Falls 53%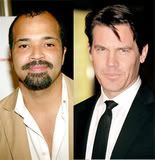 Actors Tased, Pepper Sprayed ..."N" Word Used
Police Have Brawl Vid: Josh Brolin Arrested on Set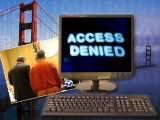 Hacker Holds Password to SF's Network
Mother 'too busy' to report missing 2yo
94yo Man Entrapped In Prostitution Sting
Britney Agrees to Sole Custody for K-Fed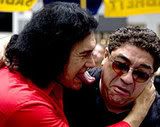 Gene Simmons Signs For Worst TV Show Ever
Leno @ ABC could push Kimmel later
Heath vs. Jack
Review: 'Dark Knight' a stunning film
Ledger's uncle charged w/ bobcat theft
Neil Patrick Harris gets Emmy nod
Emmy Noms: 'Mad Men' Makes History
Honoring Reality Show Hosts for First Time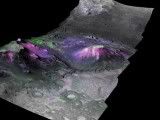 Water Everywhere on Mars
Wanna marry in outer space
?
Did Sajak ever give Vanna the business? Yes
Of Local Interest: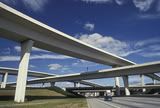 Connector delays this weekend
Nichols trial moved to Atlanta Municipal Court
Former DeKalb Officer Indicted for Shooting
Georgians top obesity study
Robbery Suspect in Jail After Intense Manhunt
DeKalb Police Dog Shot In Face To Have Surgery
Two teens held in four-county car chase
Woman's family wants city to pay $18 million
Martin Picks up Second Endorsement
Local hospitals join transfusion network
Dunwoody Looks to Next Steps
Day care owner braved smoke to save 4yo
Millionaire began day with breakfast, booze
Trail Droppings: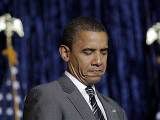 In Iraq, Mixed Feelings About Obama's Proposals
Obama Adviser Bashes McCain on Afghanistan
Fierce pressure on Obama in Europe-Mideast tour
Findings already found, Obama can relax
Obama leads McCain in new election poll
Obama Blames the Right for Attacks on Wife
Barack Obama's Latino solution
Romney: #1 Possible McCain VP
Romney not getting his $45m back
Rep. asks NAACP to help improve schools
Obama vs. McCain: Fannie/Freddie politics
McCain right, Obama wrong on school vouchers?
Snapshot of War: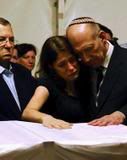 Israel buries soldiers after swap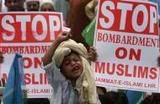 Pakistan, US at odds over border bombing
Pakistan disputes US air strike due to database gap
US prepares to boost its forces in Afghanistan
Former Bin Laden driver 1st test of Gitmo trials
Assad encourages dialogue with Iran
US 'firmly behind' diplomatic effort on Iran
Canada unmoved by Guantanamo video
Detainee Challenges Gitmo w/ experience
China urges flexibility in Iran N-issue
Freed Lebanese say they will keep fighting Israel
Lebanon's Kantar says no regrets over killings
ICC vows to prosecute crimes by Darfur rebels
Prosecutor denies political timing in Darfur case
Sri Lanka gets tough on UN, aid visas
Georgia-Russia Tensions Need More EU Attention
Domestica: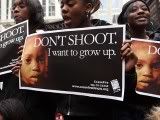 Chicago May Get Troopers, National Guard
Bush attends funeral for Tony Snow
Bush hails Snow's 'record of accomplishment'
Turnout Low for Handgun Registration
1 in 4 students in state drop out
Fla. cop sacked:Demanded free Starbucks
For State Senator, Pension Over Salary
Indiana ends fiscal year in the black
US still flunks health care test, group says
Palo Alto police to question man who cried lion
As the World Turns: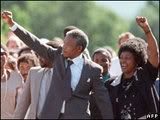 Nelson Mandela Turns 90
Malaysia's Anwar rules out DNA swab
Anwar calls sodomy charges 'a conspiracy'
Cambodia PM says Thai border getting worse
Some Romanovs survived royal executions
Colombia misused Red Cross emblem in rescue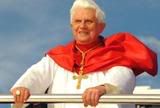 Pope stresses social justice to youth
Pope warns against the lure of false idols
Suspect wins libel case over missing girl
Tropical Storm & Hurricane Update
China Dismisses Critics of Ivory Trade
In Sport: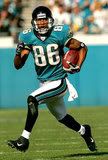 NFL looking into on field gang signs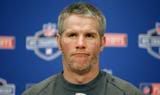 Intrigue aplenty in Green Bay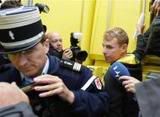 Tour de France in turmoil
BizSciTek: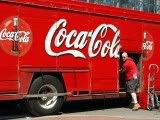 Coca-Cola Profit Falls
Tape storage, high and low, gets more dense
First Look: Amazon Video On Demand Service
A Candy Store for the iPhone
One million iPhone 3Gs sold? Not yet
Apple Fixes App Store's Alphabetical Listing
Apple to Mac clone maker: Recall your hardware
YouTube on TiVo: It's about time
Lionsgate breaks ice with YouTube
Spammer Gets 30 Months for Inundating AOL
Great Lakes invasive species cost $200M a year
US Satellite Echostar XI Put into Orbit
The Game:
Miyamoto: 'Wii Music' Better Than A Game
MotionPlus: Good for Gamers, Bad for Business?
Microsoft, Bungie Explain Halo's No Show
Volume rises for music video games
'Star Wars' vid game bridges film gap
The Entertainers: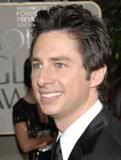 ABC may find new docs for "Scrubs"
Scrubs: Braff Checking out of Hospital
ABC insists Heigl staying on "Grey's Anatomy"
Billy Joel Gives Shea Its Own Last Waltz
Billy Joel Finishes What the Beatles Started
No apparent progress at SAG sidebar meeting
Reg Guys Cam Spotlight!


Larry vs. World's Fastest Drummer
Regular Guys AfterShow #8 (07-08-09)
Eric, C-Bass, & Larry discuss
Bert, Racing, & Cancer.