Regular Guys Cam
See Reg Guys AfterShow #8 at Bottom of Page
Click Here for AfterShow Archive
Click Here to Follow Eric on Twitter
Today's Jog Blog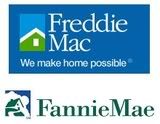 Treasury Acts to Save Mortgage Giants
Asia stocks down after US mortgage plan
The Fannie Mae Scandal: A History
The Fannie and Freddie Assistance Plan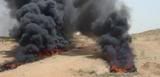 9 Americans killed in attack in Afghanistan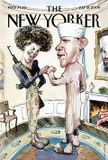 New Yorker mag's 'satire' cover draws Obama's ire
Obama Nervous About Bernie Mac's Fundraising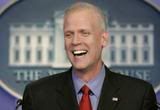 Ex WH Press Secretary Tony Snow Dies at 53
Dick Cheney: Tony Snow 'the best'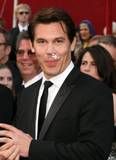 Josh Brolin , W. Crew Busted After Last Call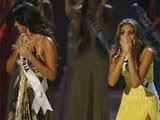 Miss Venezuela wins Miss Universe pageant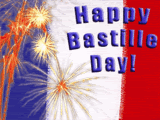 World Leaders Gather in Paris for Bastille Day
What is Bastille Day anyway?
Jolie births Knox Leon and Vivienne Marcheline
Angelina's Doctor Calls Brad "My Assistant"
Lindsay's Bastard Sister Speaks!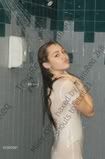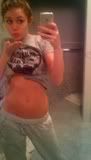 New Racy Miley Cyrus Photos Leaked On Web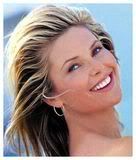 Peter Cook Regrets His Infidelity
Dirty Laundry With Everyone in the Fold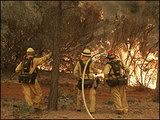 Threat of wildfires in California eases

iPhone 3G Launch Filled With Great Fanfare, Dismay
Steve Wozniak out of line at iPhone store?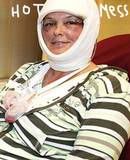 Brigitte Nielsen has plastic surgery live on tv
Of Local Interest:
McKinney wins Green Party nomination
Siblings Sue Dexter King Over Family Estate
King papers display faces delays
Hundreds stranded at Hartsfield
Storms leave 2500 without power in north Ga.
Decatur man drowns at Lanier
Shooting Leaves One Dead, One Wounded
14-year-old driving in fatal crash
Final debate tame for Senate candidates
Historic fire station to close
Residents Protest Plan to Close Fire Station 7
Woman sues over sex sanctions
Dogs dismiss defensive end Lemon
Trail Droppings: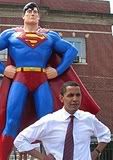 Obama: Healthcare tax credit for small businesses
Obama 'Won't Back Off' on Tough-Love Message
A clash of generations in black community
Obama goes NASCAR? Not so fast
Obama Details Trip to Iraq, Afghanistan
Obama doesn't rule out Hillary for vice president
LA mayor praises Obama at La Raza conference
Obama opposes excluding Russia from G8
McCain, Obama to speak to NAACP
Republicans unite behind candidates
Obama, McCain awkward Hispanic outreach
The Early Word: Being John McCain
McCain's role model: Teddy Roosevelt
Snapshot of War:
Iran to 'cut off hands' of attacker: Ahmadinejad
Iran to Consider US Diplomatic Office in Tehran
Israel says prisoner swap on Wednesday
US May Increase Pace of Iraq Troop Pullout
Iran confirms missile tests
India reopens Afghan embassy after bomb attack
NK rejects South's appeal for reconciliation talks
Report Urges Overhaul of the War Powers Law
Paper Urges Chief of US Forces to Pressure Pakistan
Domestica: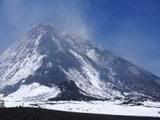 Alaska volcano erupts; island residents evacuated
Relatives defend missing soldier's husband
White House puts warming threats on back burner
Global Warming Talks Leave Few Concrete Goals
Cheney checkup: 'Cardiac status remains stable'
Sign of Katrina fatigue? Storm memorial delayed
Calif. weighs mandatory 8th-grade algebra
Small towns get creative as fuel costs bite
As the World Turns: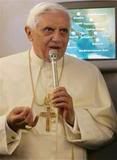 Pope Benedict arrives in Australia
Pope apology for Aussie victims of pedo priests
France clears Syria of 1983 attack on its troops
Sudanese Protest International War Crimes Case
G8 to impose sanctions on Mugabe circle
Palestinian factional divide shredding society
Leaders of 43 nations take part in new union
Ingrid Betancourt's Hollywood saga
Dujcovic shrugs off rumors of Olympics dismissal
China vows to boost Olympic security
BizSciTek: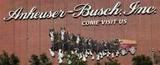 InBev agrees to buy Anheuser for $50 billion
Applauded — and roughed up — in the iPhone 3G line
Confessions: Guy Stood For 7 Hours To Buy iPhone
Apple Updates Apple TV for IPhone
Calendar syncing problems with MobileMe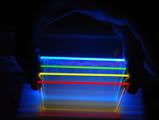 Colorful Glass Delivers Solar Energy Boost
The Issue Of Trust Is With Google, Not Viacom
FCC To Bar Comcast Web Restrictions
NY pressures ISPs into child porn crackdown
Palm Treo 800w Shows Up on Sprint Website
Flatfish fossils fill evolutionary gap
Is it all over for corals?
Cosmonauts Successfully Remove Explosive Bolt
The Game:
Premium drum set for Rock Band
Microsoft cuts Xbox price by $50, plans 60GB model
60GB 360 official, 20GB discounted and discontinued
E3's focus will be on the games
Video game fans to gather at E3 expo
Activision and Vivendi merge
Video sports have Wii effect
The Entertainers: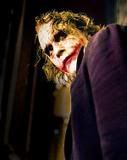 Heath Ledger talks about "The Dark Knight"
Christian Bale dons the 'Batman' cape again
The Golden Army Beats Hancock In Box Office
Bon Jovi performs for thousands in Central Park
The Who honored at VH1 show
James Brown's Personal Items Up for Auction
Writers continue to save 'Grace' on TNT
Holly Hunter keeps it professional
'Generation Kill' viewers into the war zone
Governor offers to help US actors
Regular Guys AfterShow #8 (07-08-09)
Eric, C-Bass, & Larry discuss
Bert, Racing, & Cancer.