Reg Guys Cam Spotlight!


Larry vs. World's Fastest Drummer
See Reg Guys AfterShow #8 at Bottom of Page
Click Here for AfterShow Archive
Click Here to Follow Eric on Twitter
Today's Jog Blog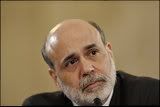 US inflation rate at 1.1% in June
Wells Fargo's Net Declines 21%
Stocks, oil fall on fear of inflation
Bernanke faces too little growth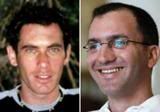 Hezbollah, Israel swap corpses
Key events in Lebanon-Israel conflict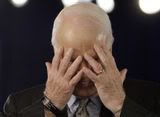 Liberals aghast McCain told a dirty joke in 1986
McCain Addresses NAACP Convention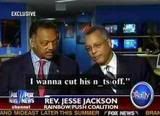 Jesse Jackson Uses the N-Word!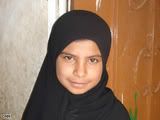 10-year old girl gets divorced
Release denied for dying Manson girl
'World's Greatest Dad' charged in child-sex sting
Natalie Cole Diagnosed With Hep C
Andy Dick Arrested: Sex Battery & Drugs
Former Power Ranger tries to chop off willy
'Family Ties' star Brian Bonsall in trouble again
Barenaked Ladies Singer Arrested: Drugs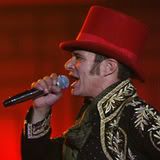 Fake David Lee Roth on the loose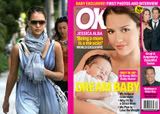 Alba Shows Off 'Miracle' Baby, Honor
Cyrus Wants to Do 'Cleaner' 'Sex & the City'
Fox Anchor Is Considering Leaving Show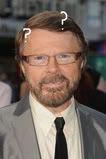 Abba's Bjorn Ulvaeus suffering from long term memory loss
Beagle lost in NYC 5 years ago is found in Georgia
NYC vet: Pooch Rocco healthy after 850-mile trek
Radiohead launches new camera-less video
Of Local Interest:

AJC to cut 200 jobs
Delta loses $1 billion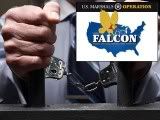 740 fugitives nabbed in North Georgia
State ends year deep in the red
2 sentenced for CDC bomb hoax
4 people qualify for Nichols jury pool, 100 needed
DA accused of perjury- Nichols trial gets under way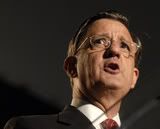 Jones, Martin to Compete in Run-Off Election
A Look At The 5th District US House Race
Pricey council does a number on Atlanta's police
Franklin Under Fire Over Station 7 Closing
Three injured in Atlanta day care fire
2 Security Guards Shot At Apartment Complex
Dunwoody to become Georgia's newest city

Trail Droppings:
What McCain Will Say at the NAACP
McCain looks to make gains among blacks
McCain : Clarification on gay adoption
McCain Uses Fund to Raise $62.3 Million
McCain denonuces New Yorker's Obama cartoon
Obama says New Yorker cover insults Muslims
John McCain boxes Barack Obama in on Iraq
McCain calls Obama's war policies premature
Two potential VPs join Obama
Potential running mates for Obama
Obama pledges Iraq exit
Obama's Run Isn't Closing Divide on Race
Obama viewed differently by whites and blacks
McCain on education, Obama on national security
First thoughts: Obama going abroad
Snapshot of War: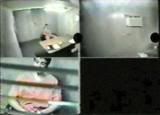 Canadian PM Refuses To Intervene In Khadr Case
Peek at Questioning of a Guantánamo Inmate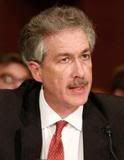 US Diplomat Will Attend Iran-EU Nuclear Talks
US troops pull out of Afghan base after attack
Solana hopes for "constructive response" from Iran
Policy Shift Seen in US Decision on Iran Talks
ICC move on Bashir has ulterior motives
al-Bashir's indictment may worsen Darfur crisis

Domestica: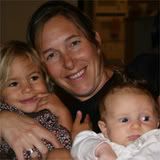 Police use warrants to search Cary jogger's home
Mass. Senate votes to let out-of-state gays marry
Alleged 'dirty tricks' in local windmill projects
California burns through its firefighting funds
Five dead after two vehicles crash in Calif. canal
Lobbyist Charged W/ Trying To Destroy Evidence
Funeral Home Switches Grandma's Body for Another
American Eagle wins injunction against Payless
As the World Turns: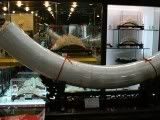 China gets permission to import African ivory
Anwar taken to hospital for DNA testing
French diplomat visits Gaza and says no Hamas
Zimbabwe inflation at 2200000%
Canada deports US army deserter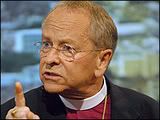 Anglican bishops gather for key summit
Climate Change on Papal Agenda for WYD
Thai general calls for calm over temple row
In Sport:
Dolphins QB hurt by chainsaw

BizSciTek:
Apple Demands Recall Of Psystar Mac Clones
Lawyers in YouTube lawsuit reach privacy deal
MTV isn't being evil.... Google, on the other hand.
Tape storage, high and low, gets more dense
Centrino 2 Whitebooks Have Back-To-School Edge
Tearing Down the iPhone 3G
Apple's iTurd
Apple Admits MobileMe Snags Free 30-Day Extension
Palm's glimmer of hope
Cosmonauts' 2nd Spacewalk Goes Smoothly
NASA Wants Your Urine
Dead Zone in Gulf of Mexico could be largest
The Game: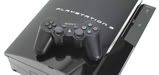 Sony cutting price of PS3
Nintendo's MotionPlus, Wii Music
Xbox 360 now fuller rivals to Apple TV
Rockstar Reveals GTA: Chinatown Wars
The Entertainers: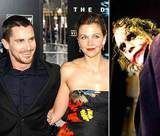 Gotham's finest shine in 'The Dark Knight'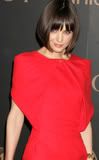 Katie Holmes Cruises to 'Eli Stone'
Dolly Parton brings '9 to 5' musical to life
FX Bids Farewell to 'Nip/Tuck' in 2011
Regular Guys AfterShow #8 (07-08-09)
Eric, C-Bass, & Larry discuss
Bert, Racing, & Cancer.