AfterShow Blurb:
Eric rants about dumb kids, elections, etc.
Click Here for AfterShow Archive
Click Here to Follow Eric on Twitter
Today's Jog Blog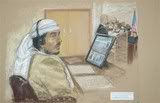 Gitmo prisoners not told of rights
Bin Laden's driver knew 9/11 target
Karadzic to Defend Himself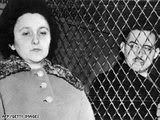 Records unsealed in Rosenberg case
'Don't Ask, Don't Tell' to be Reviewed
Nas protests FOX News 'Obama smears'
Obama bans posters and signs at Berlin speech
Obama to Demand More From Europe in Berlin Speech?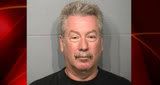 Friends of Drew Peterson Wear Wires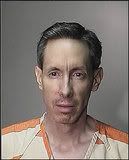 Warren Jeffs charged with sexual assault
Bob Novak hits pedestrian with car
Child Online Protection Act Overturned
First test tube baby turns 30
Bull-ring collapses in Colombia
Pregnant Man Shares Photos Of Baby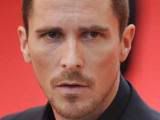 Christian Bale: Mother Insulted Wife
Wife "Solid" at Knight's Spain Premiere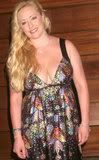 Mindy McCready in Crisis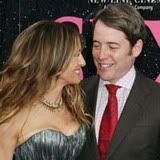 Broderick Cheats On Sarah?
Lynne Spears' killed a young boy!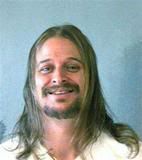 Kid Rock: Year Of Probation
Duchovny scared of reaction to sex scene
Chris Carter wants us to believe
'X-Files' stars hope fans still believe
Of Local Interest:
Transgender woman sues Georgia
Is Missing Florida Tot In Atlanta?
Georgia schools go through budget cuts
Police officers escort body of soldier
Colbert: "Crappy Canton, GA"
Woman dies after falling down stairs
Trail Droppings: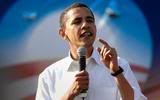 Obama: World must prevent Iran...
Obama Downplays Troop Surge
Obama defends talks with Iran
Obama's Iraq timetable risky?
Obama vows support for Israel
Crazed German man at speech site
Obama Defends Experience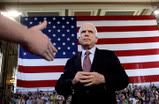 McCain credits Bush for drop in oil
McCain: would lose a war to win
McCain's Message Gets Makeover
Jindal Says No to VP
McCain could name VP soon
McCain fundraiser generates $1M
McCain says Obama would lose war...
Ethnic vote: Usual rules don't apply
McCain optimistic about Michigan
McCain hits rival sharply on Iraq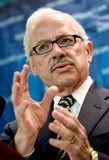 He's Bob Barr
Paul moves to larger venue
Snapshot of War:
Iraqi prez rejects elections law
Iran to get new Russian air defences
Sudanese president denies genocide
Zimbabwe talks starting at secret location
Meeting w/ N. Korean Counterpart as 'Good'
Nigerian militants: We'll destroy pipelines
Sri Lankan families count cost of war
Domestica: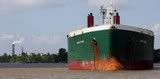 Mississippi Closed
House passes housing bill
Court rules against firefighters
Calif. woman attacked by bear
Wife of faked-death canoeist guilty
Police arrest man for taking 42 cents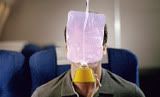 Emergency landing for congressmen
Person killed by Metrolink in Burbank
As the World Turns:
Nepal Swears in First President
Magnitude 6.8 quake hits Japan
Temple row 'to ease after polls'
Anglican Communion: 'Spiritual Alzheimer's'?
Gay bishop Robinson 'should quit'
In Sport:
NFL investigating Vikings tampering w/ Favre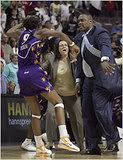 WNBA Untangles Brawl
BizSciTek:

House approves Fannie, Freddie bailout
TiVo Pairs With Amazon.com
Wireless Hi-Def Video Standard
iPhones selling for $1000 on eBay
Mini: Prices will rise, inventory dwindles
'Spam King' gets 47-months in prison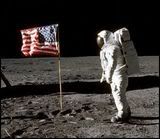 Growing the First Plants on the Moon
The Game: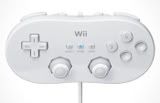 Texas judge to ban Nintendo controllers
Microsoft gives a new Xbox 360 experience
Xbox Live Users Build Their Own Games
Xbox 360 price cut in UK
The Entertainers: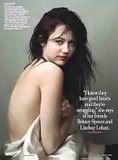 Miley: Youth Excuse for Mistakes
Lucky get early look at Comic-Con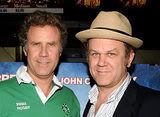 Ferrell and Reilly feel 'Brother'-ly love