Regular Guys Cam
See Reg Guys AfterShow #8 at Bottom of Page
Click Here for AfterShow Archive
Click Here to Follow Eric on Twitter
Today's Jog Blog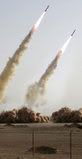 Rice Warns Iran That US Will Defend Allies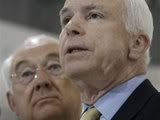 McCain economic adviser: 'Nation of whiners'
Rove ignores subpoena, refuses to testify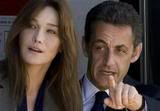 Pregnant? No, no that's just my beer belly: Bruni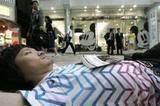 Countdown to the iPhone 3G launch
Apple iPhone debuts to lines in Japan, elsewhere
Oracle Launches iPhone Apps For Business
Kurt Busch Swears (Live TV)
While being praised by the boys in the booth Kurt Busch interjects with a radio transmission that features one of the seven dirty words.
Photos Show Crazy Michael Jackson in Wheelchair
Tobey Maguire Blows His Top
Is Miss Washington One Bad Apple?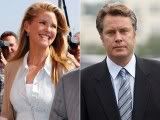 Brinkley, Cook divorce ends with settlement
Brinkley: Divorce Settlement Is 'All I Ever Wanted'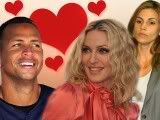 A-Rods wife gets more ammo: 'Soulmate' Madonna
Madonna's brother to release nasty tell-all book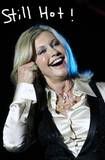 Olivia Newton - John marries John Easterling
Dozens Stuck in Midair at the Bronx Zoo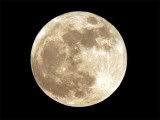 Water Found on the Moon
Of Local Interest:
Jurors questioned as Nichols trial begins
Fulton sheriff ordered to explain jail 'neglect'
Atlanta mayor plans to cut another 165 jobs
Reward offered in case of woman who threw kitten
Exotic Cat Captured Near Georgia Tech
Voter ID Law Challenged Again
Departing CEO may get big payoff
Officials furious over Grady CEO's deal
Atlanta's 1-year growth estimated at 20000-plus
Shootout over airport gun decision
Tree Falls on Stone Mountain Home in Round of Severe Storms
Trail Droppings:
Jesse Jackson Apologizes for Open Mic Slight Against Obama
Obama targets women's issues with Clinton at hand
Michelle Obama offers everyday women support in struggles
Conservative bloggers jab Obama on foreign languages
McCain-Obama a tossup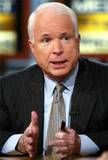 McCain Responds to Maliki's Call for an Iraq Withdrawal Timetable
McCain Campaign Focuses On Economic Message
McCain Responds to Iran Missile Tests
Did McCain call Social Security a disgrace?
McCain Talking More About Judicial Issues Than Obama
McCain Campaign Focuses On Economic Message

Snapshot of War: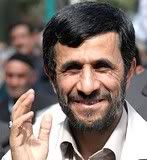 Iran test-fires more missiles
Ahmadinejad in 2009
Four Detained in Connection with Deadly Istanbul Attack
Petraeus Wins Confirmation for New Post
Israeli troops kill Gaza militant in first truce fatality
N.Korea returns to nuclear disarmament talks

Domestica: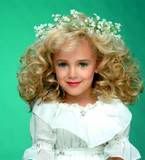 Patsy Ramsey's sister hails new JonBenet evidence
Finding JonBenet's killer remains 'final goal'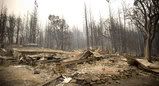 Fire crews gaining on California blaze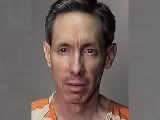 Warren Jeffs released from Hospital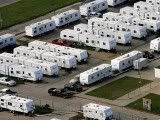 Findings on Katrina Trailers Went Undisclosed
GOP backs trailer makers
Ventura Rips Media on Senate Story
State to require 8th-grade algebra test
Ups and Downs for Older Cities in Population Report
Salmonella probe puzzles investigators
As the World Turns: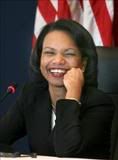 Rice: Russia Should Help in Georgia
Darfur rebels condemn killings of 7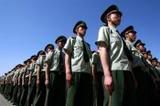 China warns of Muslim terrorist threat ahead of Olympics
Overseas Olympics volunteers look forward to seven-week "party"
G-8 Summit Highlights Disparities About Global Warming
Why Europe backpedals on biofuel targets
Malaysia PM-in-waiting steps into political hotbed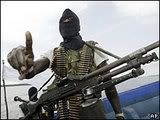 Nigeria's main militant group calls off cease-fire
Analysis: Nigeria attacks global oil theft
PKK sets German hostage demands
Is Iran changing its nuclear strategy?
Betancourt not planning to return to Colombia soon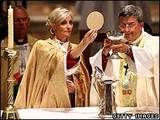 Bishop 'ready to defect to Rome' Over Lady Bishops
In Sport: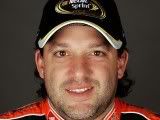 Tony Stewart to become co-owner/driver in 2009
Olympic Sponsors to Benefit Under a Tougher Stance in China
BizSciTek:
Fannie, Freddie plunge on rescue report
The 'Fake' Steve Jobs Is Giving Up Parody Blog
AT&T and AOL Will Sign Child Porn Agreements
Can Internet Activity Ever Be Truly Anonymous?
Internet Bug Fix Spawns Backlash From Hackers
Why is YouTube hoarding data?
Angry YouTube users boycott Viacom
Space station crew poised for risky spacewalk
Spacewalkers to investigate craft's malfunction
Pre-Earthquake Changes Found In Rocks
The Game:
Ramsay stars in Hells Kitchen game
Fallout 3 game ban to reignite ratings debate
Here's Why Fallout 3 Was "Banned" In Australia
Gameworld: Summer movies roll on through video games
GameFly.com Chooses Omniture Test&Target to Improve Online Customer Experience and Increase Registration
The Entertainers: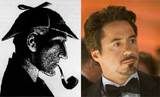 Robert Downey Jr. is 'Sherlock Holmes'
Guy Ritchie to Direct Robert Downey Jr. as Sherlock Holmes
'Journey to the Center of the Earth' star Brendan Fraser gets goofy
'Dark Knight' spares us the back stories
The 'Boy' is back, in a sequel with bite
Movie producers set Aug. deadline for SAG contract
McConaughey, The Latest Celeb to Cash in on the New Baby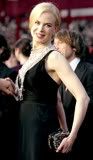 New mom Nicole Kidman gets flowers from ex Tom Cruise
Jamie Lynn Spears says motherhood "so much fun"
Regular Guys AfterShow #8 (07-08-09)
Eric, C-Bass, & Larry discuss
Bert, Racing, & Cancer.
AfterShow Special #1
(A Tour of Sorts)
Click Here for AfterShow Archive
Click Here to Follow Eric on Twitter
No AfterShow this Friday