Regular Guys Cam
See AfterShow Special #2 at Bottom of Page
Click Here for AfterShow Archive
Click Here to Follow Eric on Twitter
Today's Jog Blog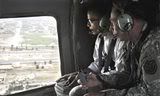 Iraq government backs Obama's troop withdrawal?
Obama Meets Al-Maliki, US Commanders in Iraq
Why Are Network Anchors In Iraq With Obama?
Obama: Controversial Berlin monument for speech
Andrea Mitchell blasts Obama trip as phony
McCain OpEd Not Up to NY TIMES' Snuff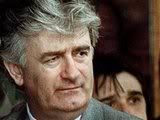 Top war crimes fugitive Karadzic arrested
Arrest Gives Credibility to War Crimes Tribunals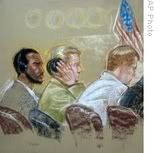 Bin Laden Driver Pleads Not Guilty at Gitmo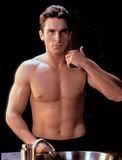 Batman star Christian Bale arrested for assault on sister, mother
Yahoo To Put Carl Icahn on Board
Truce for Yahoo, but War May Not Be Over
Salmonella blamed on pepper
Tiny carp nibble feet in 'Dr. Fish' pedicure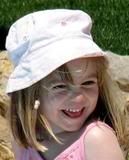 Portugal drops Madeleine case, clears parents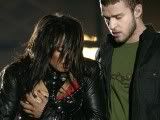 Janet's Boob Won't Cost a Thing
Court tosses FCC 'wardrobe malfunction' fine
NBC sets final night for Jay Leno
Swayze's 'miracle'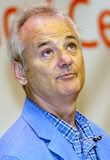 Bill Murray to sky-dive at air show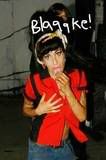 Winehouse's Husband to Stay in Jail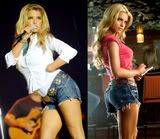 Jessica booed at first country show
NY's finest help McCartney to Joel show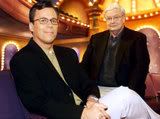 Ebert, Roeper leaving their TV show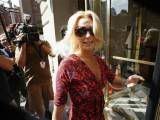 Judge rules against YouTube star in divorce court
The iPhone finally pwned, but still locked
Jobs' health to blame for recent Apple issues?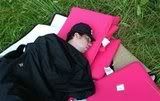 Break-in suspects found asleep on stolen goods
Danica Patrick Fights With Fellow Milka Duno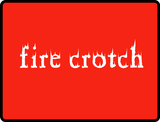 Men sentenced for setting friend's crotch ablaze
Of Local Interest: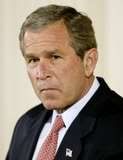 Bush stumps here Tuesday
Schools bring back the paddle
5% cuts concern UGA's Adams
Teacher's family grieves her violent death
Grady Memorial Selects New CEO
Orderly accused of groping
Nichols Judge Wants Jury Selection Done
Woman killed at Gwinnett mall identified
Rusty cyclists hit streets ... and hospitals
Trail Droppings: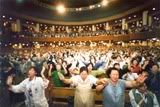 Obama, McCain Set for First Joint Appearance
Joint Appearance at Rick Warren's Church
US will strike al-Qaeda targets in Pak
Obama Out Raises McCain, Doesn't Outspend
Is Obama Getting Too Much Coverage?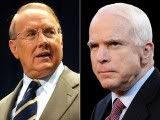 Dobson reconsiders the 'circumstances'
Evangelical Leader May Flip, Support McCain
McCain Drills Obama on Gas Prices
McCain: Glad Obama going to Iraq, sort of
McCain's own Tony Rezko
Yankee Fans Chant for McCain /Giuliani 2008 Ticket
McCain appears to flub geography
Media accused of anti- McCain bias

Snapshot of War:

US warns Iran on nuclear deadline
Britain Warns Iran It Faces Isolation
Iran May Face Further Sanctions
Iran tops EU ministers' agenda
Bush law chief seeks new Qaeda war declaration
India says peace with Pakistan 'under stress'
Kenyan Muslims call on AU to resolve Darfur conflict
China and Russia sign border deal
Mediation offer in Thai-Cambodia dispute
Domestica:
Grandma Defends Daughter; Toddler Missing
Attorney: Casey Anthony is a good mother
Two Dead in US B-52 Bomber Crash
Attempt to recall New Jersey governor falling flat
Police say husband soldier stabbed, raped her
Hurricane Dolly headed for Tex Mex border
Storm Cristobal strengthens but moves off US coast
Angry parents remove overheated playground mats
Officials to Release 911 Tape in Slaying of Girls
Woman charged in death of teen; uterus cut open
Civil-rights memorial dedicated at Capitol
As the World Turns: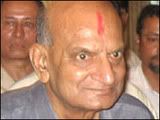 Nepal elects new president
Physician chosen as Nepal's first president
3 killed in bus explosions in China
Zimbabwe Rivals Sign Agreement
Indian Lawmakers Debate US Nuclear Deal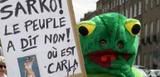 Kermit the Frog leads protests against Sarkozy
'Alienation' over women bishops
Colombians hold massive rally on 'Freedom Day'
'Dr Death' returns to Australia
Doctor in court for manslaughter
In Sport:

Giants trade tight end Jeremy Shockey to Saints
Marion Jones asks Bush for a pardon
BizSciTek: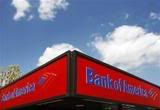 B of A CEO Sees Economy Rebound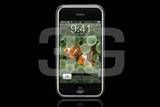 Apple Shops Almost Out of IPhones
AT&T blunders on free Wi-Fi for iPhones
Motorola sues former exec over Apple
Facebook Releases Revamped Site
Facebook sues German 'clone'
Full-song playback comes to iLike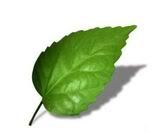 CherryPal desktop has friendly $249 price tag
Cherrypal: The first mass-market cloud computer?
Universal: "Fair use" is still infringing
Panasonic Debuts New HD Camcorders
Invest in Hydrogen Fuel Cell Technology?
Nasa may hitch a ride on Japanese spacecraft
The Game: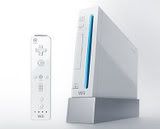 Wii grabs top spot in next-gen console wars
Xbox 360 will outsell Sony's PS3
It's Not a Game Console, It's a Community
Sega Brings Sword-Wielding Sonic to Wii
Companies unveil hot new games at E3
A user-friendly video game industry?
Libraries add video - game programs
The Entertainers: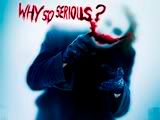 Dark Knight Shatters Record: $155.4 Million
Heath Ledger not first star to die before release
Fallon Will Start 'Late Night' on the Web
Miley Cyrus Longs For a 'Normal' Life – Sometimes
Kardashian Not Keeping Quiet on Jail Stint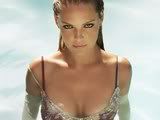 How should Izzy (Katherine Heigl) die? You decide!
Kelly Osbourne singS Summer Lovin' live
AfterShow Special #2

Upstate NY Chat
Click Here for AfterShow Archive
Click Here to Follow Eric on Twitter