Regular Guys Cam
AfterShow #11 at Bottom of Page
Click Here for AfterShow Archive
Click Here to Follow Eric on Twitter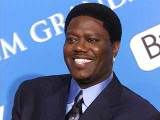 Bernie Mac Dies at 50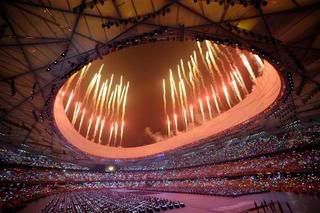 Opening ceremonies wow crowd
Opening ceremony rewrote the record books
Georgia says may pull out of Beijing Games
Tape Delay by NBC Faces End Run by Online Fans
US volleyball coach in-law murdered in Beijing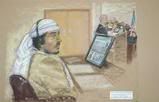 Bin Laden driver given 66 months
Hamdan Speaks at Sentence Hearing
Chinese Islamists threaten Olympics
Bush Begins Visit, China Rebukes Speech
White House press corps plane detained in China
US athletes dropping like flies
Detroit Mayor Ordered Jailed
Read Kilpatrick's apology to Judge
Report: Exxon Execs Gave More to Obama
DNC Launches 'Exxon McCain '08'
Factcheck: Incorrect Figure on Oil Donors
Man held, charged w/ threatening Obama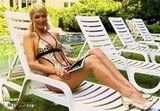 Congressman wants "Paris Hilton plan"
Oops! Flag stamp has 14 stripes
Pak coalition to impeach Musharraf
Scientists create stem cells for 10 disorders
Experts Question Test in Anthrax Case
How did Ivins keep security clearance?
7 Christian bikers arrested in raid
Killer gets life sentence plus pizza
Katrina Volunteer on Run W/ Children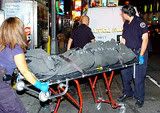 Woman beaten to death after Lil' Kim party
Employee Charged in Slaying of Woman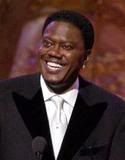 Bernie Mac 'stable' in pneumonia treatment
Brett Favre joins Jets after trade
Brett Favre 'Madden' Cover as Jet?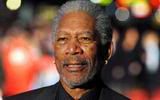 Morgan Freeman Released From Hospital
Morgan Freeman, Wife Headed for Divorce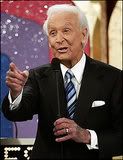 Judge drops claims against TV's Bob Barker
Kanye Breaks Off a Sumpin' for Gay Haters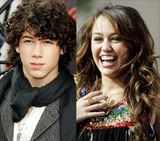 Jonas and Cyrus were once item
Sugarland founder sues current members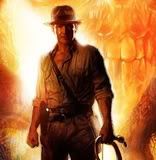 'Indy 5'? Say it ain't so, George
Grandma: Driving w/ child on roof
Catfight, Boob Bite, Tet Shot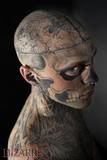 Guy tattoos whole body as Zombie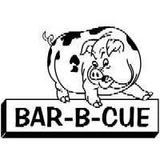 2 arrested for using BBQ pit as weapon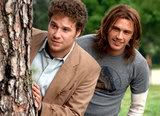 Franco against type
Of Local Interest:
Slain judge's wife to get $5.2 million
Perdue arrives in China
911 caller's last words:'I can't breathe'
3 teens arrested in car bombings
Man shot while mowing lawn
Bank robbery suspect captured in Texas
Boozing teens forfeit big trip
Power restored to most storm-hit customers
Dogwood fest out on a limb
Clayton students are back
More victims in Scout case
Tot tips off cops to teen
Hoops star enters guilty plea
Mom: Cops shot son in the back
Zoo Atlanta unveils ambitious revamp
Roswell Murder Suspect in Court
Traffic trouble south of I-20 this weekend
Cellphone leads to teen's arrest
Emory, Tech among top 'green' schools
Trail Droppings: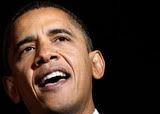 Clinton to supporters: Back Obama
Gas Station TV says no to Obama ad
Obama ready to unwind in Hawaii
Do you suffer Obama fatigue?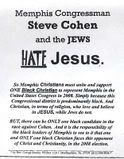 Obama criticizes Klan ad
Obama Weighs in on Tenn Race
Obama takes aim at Mac's maverick image
Obama Muslim Coordinator Resigns
Edwards' Party Role Clouded by Allegations
Bill Clinton to speak at Democrats' convention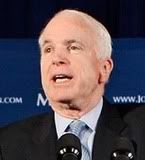 McCain Takes Merger Issue Head On
McCain Confronts Lobbying, Job Loss Issue
DHL deal gone sour haunts McCain in Ohio
McCain returns some Cali donors' money
What McCain Should Do Next
The Ad Campaign McCain's Break With Bush
McCain touts Democrats' praise
Both McCain, Obama getting oil money
Snapshot of War:
Iran Won't Take Olive Branch From US
Random House pulls novel on Islam
Paki battle kills 10 troops, 25 militants
'Hamas preventing access to detainees'
Israel to allow bank notes into Gaza
Fierce fighting near Georgian border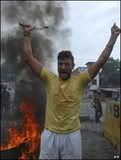 India: More Troops in Kashmir
Kenya's security hinges on Somalia
Domestica:

Rockefeller German student?
Bus wreck near Dallas kills 12
Only 40 percent in US are HIV-tested
Antibodies May Lead to HIV Protection
Mayor raided in pot-smuggling probe
On Tape: Official stealing money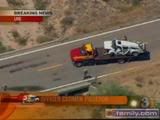 Nine dead in SUV crash
Divers Search Near Home of Missing Tot
1 Man Held in SC Deputy Death
Angry moviegoer tosses monitor
Kids' radio picks up trashy trucker talk
As the World Turns: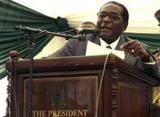 Mugabe: Political Deal 'Nonsense'
Anwar charged with sodomy
Coup demonstrations in Mauritania
Israel's Livni boosted in Kadima
Morales calls for Bolivian unity
In Sport: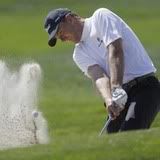 Karlsson zany, but that's another story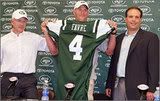 Packers Fans Split Over Favre's Departure
Brett Favre has a lot to learn with New York Jets
BizSciTek: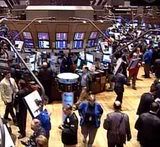 Stocks slump on dire outlook; bonds rally
Barrage of Negative News Sinks Stocks
Citigroup to settle auction-rate mess
Slowdown Reflected In Retail Sales Data
MasterCard Creates Islamic Debit Card
Apple Yanks 'I Am Rich' iPhone Application
Apple's Communication Breakdown
Much ado about the iPhone's 'kill-switch'
DNS Flaw Much Worse than Expected
Hackers: Uncle Sam Wants You
Cern lab set for beam milestone
SQL Server 2008 Free Public Trial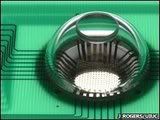 This Camera Is Like an Eye
A Plethora of New Cameras
NASA Dispels Internet Rumors
SpaceX blames rocket failure
The Game: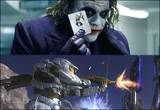 The Government should be educating
Games "defy UK economic downturn"
Turner to sell GameTap?
How much has Microsoft made on XBLA?
The Entertainers: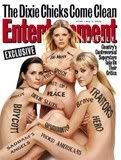 Dixie Chicks ' Robison Divorce
Nicole Kidman: Don't shoot our baby
She's baaack! Usher rehires momager
Ben Stiller talks about "Tropic Thunder'
So You Think You Can Dance Finale
'Breaking Dawn' fans light up over saga's end
AfterShow #11
Eric rants. Martin yawns. Erin sings.
Click Here for AfterShow Archive
Click Here to Follow Eric on Twitter