AfterShow #12
Bevy of Beauties
Click Here for AfterShow Archive
Click Here to Follow Eric on Twitter
Today's Jog Blog
The Olympics:
Olympic medal count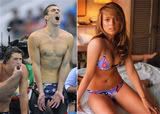 Michael Phelps Getting Him Some Lindsay Lohan?
Agent: Phelps could earn $100 million
US softball goes extras, beats Japan 4-1
U.S. wrestling prodigy takes gold
US is water polo's comeback kid
Tajikistan boxer disqualified for biting
Yao Ming furious over benching
Iran wins first Beijing medal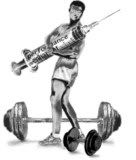 Olympics drug testing 'unable to detect' cheaters
It's Not All About the Olympics:
NATO warns Moscow over actions in Georgia
NATO's 'Empty Words'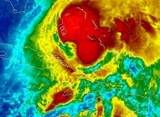 Fay could be a 'boomerang storm'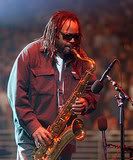 Saxophonist of Dave Matthews Band Dead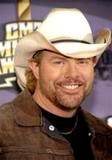 Toby Keith: Obama Fan?
Armed 85-year-old woman stops intruder
Texas Teachers Packing Heat
Muslim activist bribes witness, goes to jail
Missing Sailor Rescued After 12 Hours In Water
Jesse Ventura could become TV judge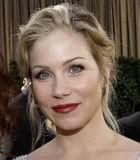 Applegate has double mastectomy
Brown Sued By Lawyers
NASCAR night race planned for Atlanta
Yoda the Cat Astounds With Four Ears
Thawed Bigfoot nothing but rubber and hoax
Of Local Interest: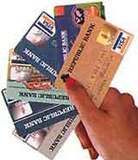 2½ years for credit card fraud at Tech
Court can use Georgia Tech student's jihad statement
City approves $117 million for Beltline
Gwinnett police chief benched
Arrington mulling bid for Atlanta mayor
Man in Hospital After Officer Involved Shooting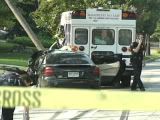 Stolen Car Collides With Day Care Bus
McCain: Reed a no-show at fundraiser
AIDS claims more rural, black, females in GA
Second suspect in armed robbery arrested
DeKalb Students Moved For Power Line Repair
Gwinnett Opening New Fire Stations
Why Lake Allatoona is full, Lanier isn't
Atlanta Council Votes to Reopen Fire Station
Underage Athens Officers Check Bars
Trail Droppings: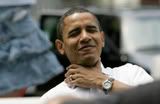 Speculation over VP picks hits fever pitch
Campaign stops add to VP speculation
Obama nears announcement on VP pick
Obama attacks McCain over Iraq war
Obama joins Biden – on Georgia aid
Biden rises among VP candidates, sources say
Obama takes McCain to task on withdrawal timetable
Kerry Breaks Silence on Edwards Affair
Rallies planned as if McCain will name VP
McCain: Obama isn't prepared to be president
McCain: Space exploration is top priority
McCain's Attacks Shift Drug-Industry to Obama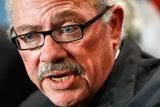 Bob Barr Slams McCain's Tough Talk
Snapshot of War: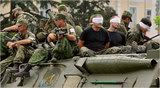 Russian Soldiers Take Hostages In Georgia
Russia seizes US vehicles
Russia isolating itself over Georgia: Rice
Russia: Nato aids 'criminal regime'
UN Appeals for Emerg. Aid for Georgian Victims
Poland to Sign Missile-Shield Accord With US Today
Iraqi troops raid Diyala governor's office
US Tightens Rules For Contractors in Iraq
Woodward book unveiled
Taliban Forces Raid US Base
Sarkozy visits Kabul after French soldiers killed
Bomb rips Pakistan hospital, many dead
Pakistan violence flares after Musharraf resigns
Musharraf Ouster Fails to End Deadlock Over Judges
Pakistani security policy to follow Musharraf
11 killed, 31 wounded in two car bomb attacks in Algeria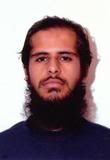 UK: Two men jailed over terrorist documents
Polish government approves missile deal
Iran to build more nuclear power plants
Turkey to finalize Iranian energy agreements
Attack on US base repelled in Afghanistan
US offers condolences over French deaths

Domestica: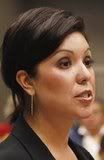 Assemblywoman kicked out of her office
Caylee Anthony's Mom May Stay in Jail
More kids walk as fuel costs rise
Council's Attorney: "Appeal Will Have to Wait"
Paterson: NY fiscal crisis needs federal funding
US says states can lift emission monitoring bar
FBI admits error but stands by anthrax probe
Groups target corporal punishment in schools
Boy, 5, Dies in Elevator Shaft
Slain AR party chairman honored at funeral
Colleges urge lawmakers to lower drinking age
Flooding recedes in Texas after foot of rain
Bill Clinton on US Energy Independence
Hearing to resume in new polygamist sect case
As the World Turns:
Zambian President Levy Mwanawasa dies at 59
Many Jammu protesters 'arrested'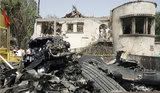 Attack on Algerian police academy
Antigua charges suspect in honeymooner attack
Pacific Islands Forum to discuss climate change
Israel reopens key Gaza commercial crossing
Zimbabwe negotiations remain suspended
In Sport:
Hall of Famer Yastrzemski is hospitalized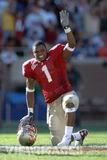 Warren ruled eligible to play for Tennessee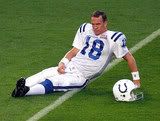 Colts' Manning makes 1st post-surgery appearance
BizSciTek:
BAA Should Sell Gatwick and Stansted, Regulator Says
Hewlett's Printing Business Struggles
Salesforce.com Acquires InStranet for $31.5 Million

Japan Issues Fire Warning on iPod nanos
Apple offers MobileMe users a second extension
Free the airwaves, cries Google
Yahoo Buzz Goes Public
Apple issues software update for iPhone
Pandora can't make money, may pull the plug
Google Tests Ads Across YouTube Mobile
Fay forces closing of Kennedy Space Center
The Game: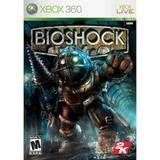 2K Games' Release Date for BioShock
Hundreds sued for sharing video games
Maggie Q Disputes Wahlberg on Video Games
Live at the London Games Festival 2008
Sheppard Mullin Launches Video Game Group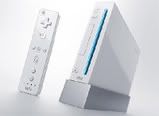 Nintendo Wii Sqweeze controller coming in 2009
Doctor's Wii -Hab gets patients back in the game
Professor Creates Game About Lecture Circuit
The Entertainers: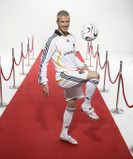 David Beckham: The Muscial?
Beckham Sues Over Slimming Pill Claims
Donnie Wahlberg, Wife Divorcing
Chris Kattan's Marriage on Hiatus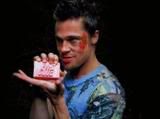 Brad Pitt's New Body Cleanser
Legal battle over Watchmen movie
Madonna disappointed with birthday
Fans and friends remember Hayes
AfterShow #12
Bevy of Beauties
Click Here for AfterShow Archive
Click Here to Follow Eric on Twitter