AfterShow #12
Bevy of Beauties
Click Here for AfterShow Archive
Click Here to Follow Eric on Twitter
Today's Jog Blog


Joe-Mentum?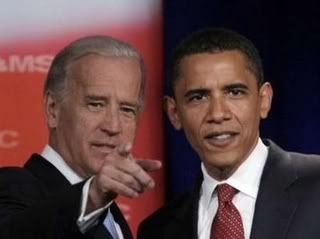 Obama chooses Sen. Joe Biden for Veep
Biden pick bolsters Obama on foreign policy?
Ad Uses Biden's Words Against Obama

The Olympics: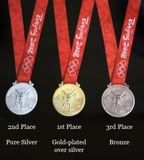 Olympic medal count
Update on the latest from the Olympics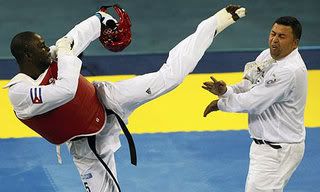 Cuban fighter banned for life after attacking judge
US women pull off an improbable feat
US men hang on to reach volleyball final
Americans stunned by Japan in softball finale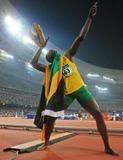 Bolt Sprints Into History
Usain Bolt criticised by Olympics chief
Bolt hints at London 400m challenge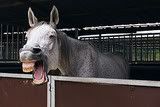 Olympic drug charges surface in
Four Horses Tests Positive For Dope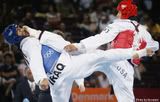 Mark Lopez takes silver on last-second point
South Korea takes men's taekwondo gold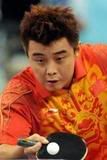 SKorea champion dumped in table tennis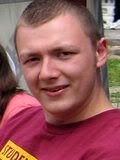 Beijing police grab 'Free Tibet' activists
IOC to revisit 3 Chinese gymnasts' ages
Biggest Beijing Scandal? The Cover Ups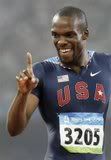 Led by Merritt, US Sweeps 400
US Drops Baton in Both Relay Heats
BMX cycling events postponed due to rain

It's Not All About the Olympics:
Russia Sets Withdrawal Datel
Russians halt Nato co-operation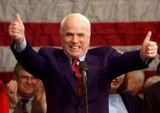 McCain Office gets White Powder, Death Threat
McCain staff quarantined after threat letters
Polls Show McCain in Narrow Lead
New Obama Ad Attacks McCain
Obama Jumps on McCain House Comment
Yes We Kaine?
Reid: 'I Can't Stand John McCain'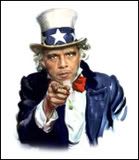 Obama: Russia , US should not
' charge into ' other countries
Gene Upshaw dies of cancer at age 63
Upshaw's death leaves a void at the union
Upshaw's leadership called 'irreplaceable'
Alligators flee Fay's Florida deluge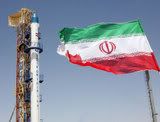 Iran plans manned space mission
Tenn. Student dies in cafeteria shooting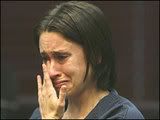 Caylee's Mom Released on Bond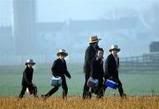 Amish population doubles in 16 years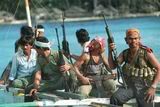 Pirates seize 3 ships off Somalia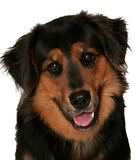 Human Contact Teaches Dog Morals
Japanese woman, 61, births own grandchild
Teen girls having less sex, safer sex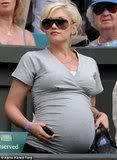 Second son born to singer Stefani
Ellen & Portia: We Talk about Having Kids
Jennifer Garner confirms pregnancy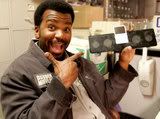 'Office' actor pleads guilty to drug charges
Other Driver Cited in Shia LaBeouf Crash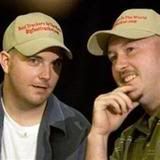 Middleman files theft complaint against hoaxers
Bigfoot Hoaxers Blame California Promoter
Of Local Interest:
Friend of ' Mansion Madam ' gets DUI
Metro jobless rate hits 16-year high
Dogfighting ring busted in N. Ga.
Who will judge deputy's trial?
Testimony ties wife to murder of husband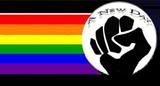 BLACK GAY PRIDE
Jewish School Vandalized
Local mosquito-borne encephalitis
23 GA counties among fastest growing
Macon bomb case:
Court upholds conviction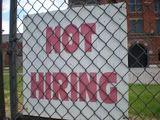 Unemployment Numbers Up Again
Court hears prayer arguments in Cobb
Atlanta School Lunches Critiziced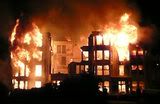 Fire-damaged Marietta hotel sold
Athens Tech to get first master's program
MCG president says satellite campus on schedule
Trail Droppings:
Late-night comedians laying off Obama
Clintons star at Obama's party
Rumor: Obama may return to Montana
Muslim Americans in Spotlight At Dem Conv.
Obama ties McCain to Bush's economic policies
Obama Paints McCain as Wealthy and Clueless
McCain cuts into Obama's lead
McCain, Lieberman coziness irks Dems
McCain's pro-life stance may mean Pill is murder
McCain stirs up water spat
Paris helps McCain (in web traffic)
Obama spends $55 million in July, McCain $32M
McCain and Obama tax plans diverge on wealth
Barr decries expansion of executive power
Ballot rules in state don't favor independents
Snapshot of War: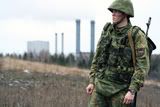 Russian Troops Dig In at Poti
Russia's Nuclear Threat Is More Than Words
Despite Yielding Ground, Rus. Takes Critical Spots
Israel warns Russia over weapons sale to Syria
No deal reached over future of US troops in Iraq
Violence hits Pakistan as ruling parties squabble
Suicide Attack at Arms Plant Kills 60 People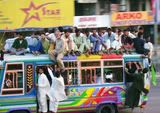 Key Kashmir bus service resumes
NATO denies friendly fire killed French troops
Philippines Scraps Peace Deal With Muslims
Fiji and the Pacific Islands Summit
Domestica:
Tropical Storm Fay Swamps Florida
Red Cross Prepares For Fay
Judge: Stevens' Trial to Stay in DC
New guidelines on FBI open probes
NY panel investigates lawmaker's e-mails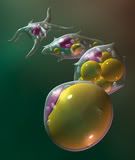 Stem cell proposal approved for Michigan ballot
Pa. police make arrest in 1985 slaying of boy, 13
FDNY report lists problems at WTC fire
IU leader backs lower drinking age, not petition
Old enough to vote, serve country ... and drink?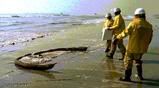 Researchers try veggie oil to clean up toxic spill
Alabama Woman Sues Over iPhone Reception
As the World Turns: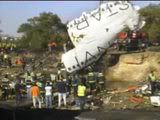 Passenger 'forced by crew to stay on crash flight'
Spanish investigators probe Madrid plane crash
Canada hands over mafia drug kingpin
Australia to put down orphan whale calf
Indian Atomic Accord Discussed by Suppliers
40th Anniv. of 1968 Invasion of Czech.
Mainland China is Japan's top export dest.
In Sport:
Steelers sign linebacker Farrior
Reaction quotes to Gene Upshaw's death
Perry set for PGA playoffs after eye injury
BizSciTek:
Oil rallies on weaker dollar
Banking worries, rising oil hit European stocks
Fannie, Freddie: Plunge then rebound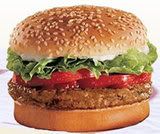 Burger King beats estimates, but shares fall
Thrilling Olympics give GE a surge in power
Lower energy costs eases pressure on factories
Kohl's Promotes President Mansell to CEO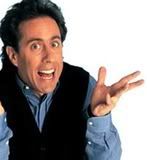 Microsoft Pays Seinfeld $10M to Push Vista
Comcast Ordered To Stop Blocking Large Files
Comcast gets 30 days to explain Internet policies
FCC: High Cables Prices Biggest Problem
Intel, Yahoo in deal to bring Internet to TV
Microsoft Photosynth Goes Live
Palm Treo Pro: Is The Price Not Right?
The Game:

ESPN signs digital rights deal with baseball
GameStop's Profit Nearly Triples
Sept. 11 Version of 'Space Invaders' Draws Fire
Sony trumpets Playstation that doubles as phone
Video games hit the big screen
Genetic Science Fuses w/ Video Game Tech.
Will 'Spore' be the greatest game of all-time?
Nintendo Wii faces more patent trouble
Xbox 360 Arcade and Elite will get price cuts
The Entertainers:
Jean Reno Has Heart Attack
Janet Jackson creates lingerie line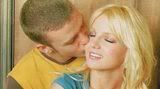 Britney And Justin Duet Finally Happening
James Brown legal battle nearing an end?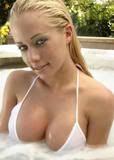 Kendra Kicked Out, Making Own Show?
Madonna and Guy pub in clear
Patrick Swayze : 'I'm Feeling Good'
AfterShow #12
Bevy of Beauties
Click Here for AfterShow Archive
Click Here to Follow Eric on Twitter