Regular Guys Cam
Update:
We're not able to go live this afternoon. We're setting up a studio in a different room & need to change the wireless scheme in the Haessler compound in order to get a signal with stronger reach. So I'll be setting up today & hopefully will have everything cool for tomorrow afternoon.
AfterShow #11 at Bottom of Page
Click Here for AfterShow Archive
Click Here to Follow Eric on Twitter
Today's Jog Blog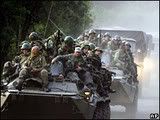 Russia orders halt to war in Georgia
Russia's Power Play
French mediators hope to stop Caucasus war
Russia actions confound allies
US has few options in Russia-Georgia conflict
McCain Bristles Over Russia's 'Aggression'
Georgia Asks China for Help with Russia
UK warns of Russia catastrophe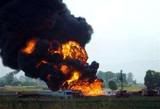 Georgian Conflict Fails to Spur Oil Prices
The Olympics: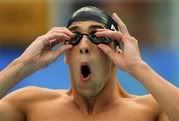 Phelps joins Olympic greats with nine golds
Coughlin and Peirsol Repeat
A nice shade of bronze for men's gymnastics
Serena, Venus, Davenport Advance
Britain sends 600 officials to Beijing Olympics
IOC member urges Chinese police to smile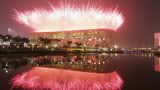 Beijing Olympics FAQ
Bush Plays Grab-Ass w/ Volleyballers
You've Been Barack Roll'd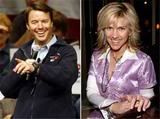 Edwards' on Nightline draws small audience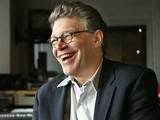 Franken townhall, one guy shows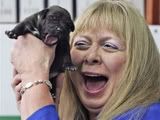 Cloned puppies linked to bizarre mystery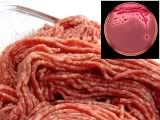 Holy Cow! Whole Foods Linked to E. coli
Recall Leads Whole Foods to a Change
Modern-Day Blackout: Gmail Goes Dark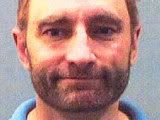 Woman Claims Mystery Man Married Her Sister
Clark Rockefeller conned my sister
You don't need a wife for healthy life
Hollywood Remembers Isaac Hayes
Isaac Hayes' History With Scientology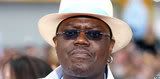 Simmons tribute for Bernie Mac
Little-known disease in spotlight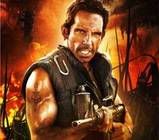 Disabled Boycott Ben Stiller's Tropic Thunder
VIDEO: Britney's VMAs Promotional Spot
McCartney considering 3rd marriage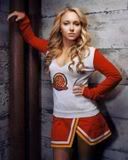 Hayden's Dad Busted for Spousal Abuse
11yo Arrested Using Fake Gun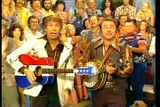 Hee-Haw is comin' back to TV!
Of Local Interest:
Family, Friends Remember Skip Caray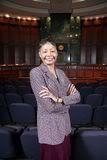 Lisa Borders drops out of Atl mayor's race
Judge rules out guns at airport
Water use down 20%
Long campus degrees no good
2 shot in Hall County standoff
Macon man crushed by car
Cop charged with firing gun outside home
Gwinnett County Opens Five New Schools
Hawks player joins Georgians in
peace
rally
Lawmakers work to save tax relief program
Trail Droppings:
Obama's new idea: no income taxes for seniors
Obama responds with McCain 'celebrity' ad
Obama Plans Novel VP Announcement TXT
Vacations Risky For Candidates
7 Worrisome Signs For Obama
The Black Panther Party and Obama
McCain stays tough on Russia
Independent mayor endorsing McCain
McCain praises on prospective VP Tom Ridge
Democratic convention themes highlight unity
Detroit to have role in Democrats' convention
Iowa Without Edwards
Democratic primaries without Edwards
No Need To Wait; Early Voting Started
Snapshot of War:
Kabul bomb kills 3 civilians, wounds NATO soldiers
Deadly blast targets Pakistan military
al-Zawahiri criticizes Pakistani leadership
Female suicide bombers in Xinjiang province
Winning Iraqi hearts and minds with money
Philippine troops press assault on Muslim rebels
Police kill five as Kashmir land row boils
Fighting abates in Philippines as rebels pull out
Iran-EU agree to pursue nuclear talks
Turkish soldiers killed in blast
Fierce clashes in north Sri Lanka
Domestica:
Gov. Paterson proposes billion in cuts
Bush wants some endangered species extinct
Giles to hear case on Kilpatrick's bond
Caylee Pictured On Traveling Billboard
Puzzles still abound at Guantánamo
SWAT team kills SoCal man, rescues daughter
Accused kidnapper seeking custody of 5 kids
Retrial Begins In Microwave Baby Death
Cop jailed after chase, then fired
800 buildings fire risks, Stringer says
Feds shut down bus company
Regular Running Delays Aging Clock
As the World Turns:
Lawmakers call Musharraf unfit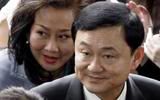 Ousted Thai PM, wife flee to London
Bolivians strongly back Morales in vote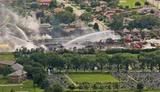 Toronto Propane Depot Explode
Floods kill 82 in Vietnam
Aussie Indonesian schools expand
Nepal assembly to pick new PM on Friday
Aung San Suu Kyi detention extended
BizSciTek:
UBS to split wealth management and bank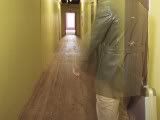 Poof! Scientists Closer to Invisibility Cloak
Boston Court Blocks MIT Subway Hack Demo
Web Privacy on the Radar in Congress
BestBuy to sell gadgets in vending machines
More Apple iPhone controls revealed
10+ Reasons Why You Should Hate the iPhone
Hitachi Releases New Blu-ray Camcorder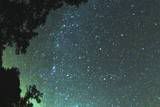 Perseid meteor peak is today
Star Trek Online: First trailer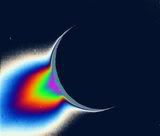 Cassini Spacecraft Revisits Saturn Moon
NASA tests more Martian soil
The Game:
Xbox 360 hits 60GB in UK
Grand Theft Auto Doesn't Kill People
On the Job Gaming
'Extreme' gamers padding videogame bottom line
"Extreme Gamers" Play Games a Lot
Star Wars game in extensive licensing program
The Entertainers: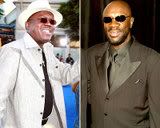 Isaac Hayes and Bernie Mac star in film
A-Rod Givin' It to Madge
Rolling Stone Switching to a Smaller Size
Yung Berg Busted On Gun, Drug Charges
Jonas Bros Keep Miley vs. Selena Feud Alive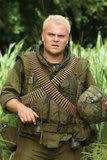 'Tropic Thunder' pushes envelope and then some
'Pineapple' potheads get smoked by 'Knight'
AfterShow #11
Eric rants. Martin yawns. Erin sings.
Click Here for AfterShow Archive
Click Here to Follow Eric on Twitter