Regular Guys Cam
AfterShow #12 at Bottom of Page
Click Here for AfterShow Archive
Click Here to Follow Eric on Twitter
Click Here to Join Eric on Facebook
Click Here to Join Eric on MySpace
Dem National Convention '08
Michelle: 'Why I love this country'
Kennedy, Michelle Obama rally Dems
Barack, Hillary Clinton rift persists
Four arrested in plot to kill Obama
Tuesday's list of speakers, Hillary...
Follow Conventions on Twitter
Denver's population swells w/ DNC
Craig from Craigslist blogging from DNC
Today's Jog Blog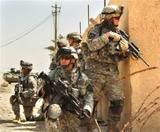 Iraq: US agrees to withdraw by 2011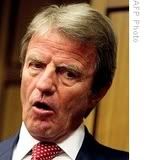 EU Rules Out Russian Sanctions
Sharif's Party Quits Paki Coalition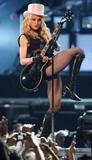 Madonna Likens McCain to Nazi
Madonna vs. McCain: It's (Sadly) On.
McCain lashes 'outrageous' Madonna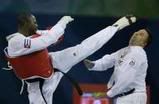 Castro defends athlete who kicked judge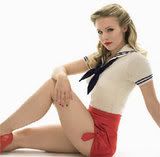 Heteroflexible : Girls kissing girls
Woman calls Shaq a Heavy Breather
Tempe Police Dept. stands behind Shaq
Helena Bonham Carter's family killed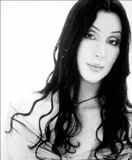 Cher To Play Catwoman?
Michael Jackson 50th birthday
Jackson's Stage Return In Doubt
Artist: Jackson at 50 without surgery
American Idol Adds Judge No. 4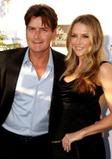 Sheen To Be a Dad Again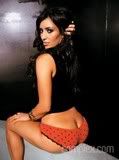 Kardashian Hospitalized for Foot Injury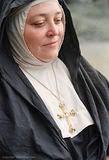 Priest to hold nun beauty pageant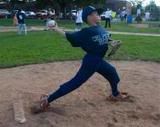 9-year-old boy told he's too good to pitch
Dweeb Corner: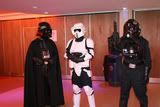 How to Properly Care for Sci-Fi Collectibles
Of Local Interest: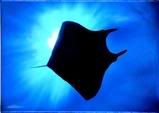 Georgia Aquarium adds 9-foot manta ray
Flood watch for metro Atlanta
No apology from Gwinnett superintendent
Student flight forces rezoning
Newton Woman Dead, Husband Wanted
Delta taps $1 billion credit line
2 killers sought in Cobb
Metro Atlanta's water use drops by 15%
Non-Profit Starts Refugee Pre-K Program
Bank robbery conviction overturned
Federal death penalty trial starts in Chatt.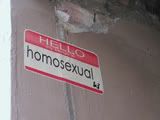 Church hit by anti-gay vandalism
Therapists help builders cope during slump
8 Jewelry Stores, Kiosks Close at Northlake Mall
Hoschton hopes to scare up world record
Trail Droppings: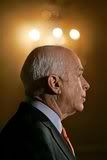 McCain quick to respond to Biden pick
Republicans Want Hillary Backers to Switch
McCain Tries The 'Chicken Prank'
Republicans use Clinton to bash Obama
"Obama Mentor Called Me 'Uncle Tom'"
Blacks Debate Civil Rights Risk w/ Obama
Obama seeks to silence ad tying him to 60s radical
Michelle Obama in Spotlight
Just a regular Joe
Barr chats at Washingtonpost.com
Barr: Goal is to impede McCain, Obama
McCain, GOP try to block Barr from ballot
Snapshot of War:
Iraqi PM demands 'specific' US pullout timeline
US and Iraqi negotiators agree on withdrawal
Girl suicide bomber, 13, hands herself to Iraqis
Iraq power gen. finally hits pre-invasion levels
Iraq football final before sellout crowd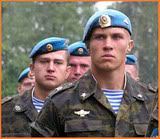 Russian lawmakers recog. Georgia separatists
Pentagon: Russia not honoring Georgia deal
Cheney to visit Georgia , Ukraine
Rebels pushing further into Georgia
Russia Reignites Tensions Over Port in Ukraine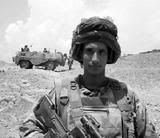 Pakistan coalition in major split
Pakistan Bans Taliban After Suicide Bombings
Israel Releases Palestinian Prisoners
Progress in Afghanistan
Domestica: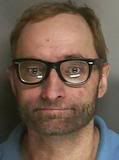 Rockefeller Speaks from Jail
Pelosi: Open to hearing drilling argument
Body on Freeway Causes Road Closure
Aid to Dolly victims tops $24 million
Mothers of snow cave teens thank rescuers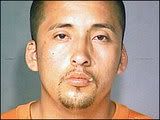 Neighbor ignored dying woman's screams
US colleges moving to retire cafeteria trays
Escort worker pleads guilty in Spitzer case
Firefighter Lost Job for Bodybuilding in Pain
Fake Restaurant Wins Wine Award
Tuskegee Airman dies in Virginia
As the World Turns:
India Wants Exemption on Nuke Deal
Protesters storm Bangkok TV station
Battle of Malaysia's would-be leaders
Mugabe to Reconvene Parliament
Somali mayor condemns reporters' kidnap
Relatives ID victims of Kyrgyz crash
Spanair-operated jet has tech. problems
Rescuers unable to find Alpine climbers
In Sport: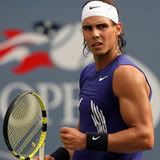 Nadal Struggles In U.S. Open 1st Round
$1.1B Tiger Dubai course 'on track'
Helio wins, Busch spouts off
Castroneves dances off with first victory
BizSciTek: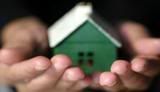 Home Sales Increased 3.1 Percent in July
Crude futures retreat from $115 a barrel
J. Christopher's franchising in Tampa
Lundin Mining names new CFO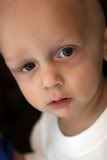 Gene That Causes Neuroblastoma Is Found
Are WPP, Microsoft a Good Match?
New Details On Apple's Upcoming iPod Release
iPod Update Rumors
Kevin Rose Predicts New iPod Nano, iTunes 8.0
Rebel, rebel: The best iPhone 3G case, ever?
NASA investigates failed rocket launch
Cows have magnetic sense?
Irradiation doesn't stop debate on FDA
The Game: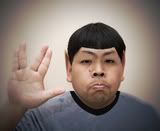 Dragon Con Countdown: The Costumes
Is Guitar Hero saving rock 'n' roll?
Police warn about video game predators
Amazon: Day-of-Release Deliv. for Games
Video Game Revenues Keep Rising
Nintendo Flashback 1983
The Entertainers: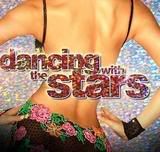 Kardashian, Braxton, & Bass to Dance
Hough, Hannah Montana Actor Unite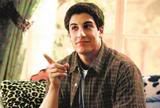 Jason Biggs to star off-Broadway
Pixar Recruits Batman For Toy Story 3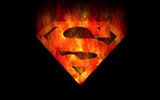 Superman Officially Goes 'Reboot'
'Superman' Has 'Dark Knight' Envy
tATu For Marc Jacobs' campaign
AfterShow #12
Bevy of Beauties
Click Here for AfterShow Archive
Click Here to Follow Eric on Twitter
Click Here to Join Eric on Facebook
Click Here to Join Eric on MySpace