Regular Guys Cam
AfterShow #11 at Bottom of Page
Click Here for AfterShow Archive
Click Here to Follow Eric on Twitter
Today's Jog Blog


The Olympics:
Horrific!
Weightlifter turns elbow back to front
SS Steve Reacts to Weightlifter Mishap
Medal Count
Phelps becomes Olympics ' new gold standard
Spain overcomes photo, beats Germany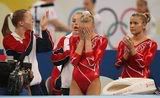 Mistakes cost US team chance at gold
Chinese Grab Gold in Gymnastics; US Is 2nd
Yang Wei finally gets gold in men's gymnastics
For tennis players, Olympics lack luster
Empty seats regular at 'sold out' Olympics
Olympics force many from their homes
Wrestler Chang creates best for China
Olympic coverage puts NBC ahead
British Journalist Held, Roughed Up By Police
It's Not All About the Olympics
US expects Russians to leave Georgia
Georgia: Russian forces leaving Gori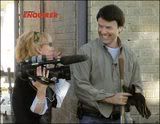 Is Edwards Still Lying About Affair?
Hofstra still expects Edwards, wife to speak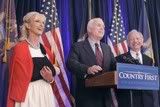 Cindy McCain is injured by a handshake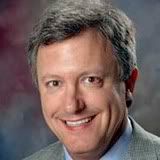 Ark. Dem chairman dies after shooting
TV Chef Julia Child was a spy!
Driving on decline as US change habits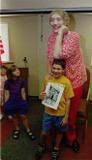 World's tallest woman dies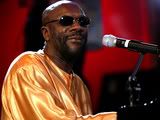 Hayes Died from High Blood Pressure
Jamie Lynn's Babydaddy's Cheating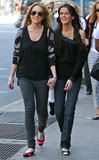 Lindsay Not Down W/ Coverage of Ali
John Mayer dumps Jennifer Aniston
Tommy Lee Upping the Dating Ante?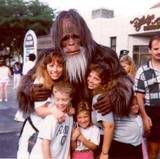 Bigfoot exists? Group claims DNA evidence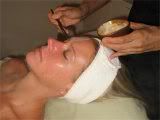 Poo Facial Promises Smoother Skin
Huskers dismiss nude wrestlers
'R-word' sets off protests
WARNING!! Cuteness Overload!!
Of Local Interest: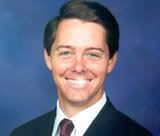 McCain ignoring calls to cancel fundraiser
Choir Director Arrested, Child Molestation
Education budget could lose $13.7M
Alaska plane crash kills 2 Georgians
Cox puts papers on market
Lavonia man held wife, kids captive 3 years
Georgia appeals Supreme Court over water rights
Riverdale High boxer, medalist fatally shot
Clarkston Man's Body Found in Car Trunk
Who put body in fiancée's car trunk?
Body on tracks investigated as homicide
ACT scores up slightly in Georgia
Forsyth County freezes hiring
Teen with pot, cash arrested
Ga.'s water rights questioned
Consultant: Clayton board micromanaged
Snellville crematory gets state license
165 students transferring from failing schools
Cubs-Braves Vegas Betting Odds
Trail Droppings: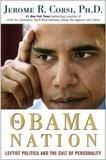 Anti-Obama tome surges to top of bestseller lists
Obama Raises $1.3 Million in Hawaii
Obama promises a new economy
Polls Show Landslide Scenario Unlikely
Republican Forms Obama Support Group
Video asks for rain during Obama's DNC speech
Ohio voting law a boon for Obama supporters
Obama Accused of Rarely Reaching Out to GOP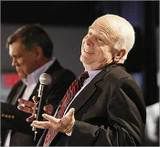 4000 show for McCain
Democrats hit McCain over link to Reed
Alabamians favor John McCain
McCain , Georgia and Lobbying
McCain : "We are all Georgians"
Cal. Not Voting for Exxon's John McCain
McCain : Putin Wants An Empire
Report: $ Still Flows To Edwards' Ex
Ex-Virginia gov to give keynote at Dem convention
Ralph Nader campaign opening Denver HQ
US candidates back Sinatra songs
Abortion foe to address Democratic convention
Snapshot of War:
Three Aid Workers Killed in Afghan Attack
Lebanon Bomb Kills at Least 10 People
Taliban at Kabul's doorstep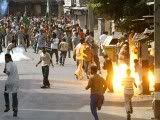 Indian Kashmir hit by fresh protests
Sri Lanka military kills 14 rebels in push
Al-Qaida linked group takes sides in recent coup
Taliban: 'Open war' in Pak as bomb kills 14
China attacks possibly linked to terror groups
Displaced families return to overtaken villages
India Assures UN Will Punish Errant Peacekeepers
'Progress' hailed as Jap, NKorea agree on kidnap probe
Domestica: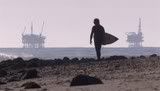 Pelosi leans to offshore drilling
Census report: minority majority by '42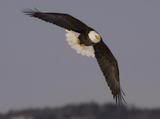 Endangered Species: In More Danger
NTSB begins probe at Mass. site of plane crash
American Airlines gets bad rap on military-fee
Principal Who Discussed Pregnancy Pact Resigns
Judge says UC can deny religious course credit
Attorney general won't prosecute hiring abuses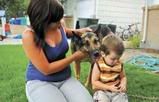 Dog guarded its owner for weeks after suicide
Possible cyanide poisoning victim from Ottawa
Bond revoked, young Michigan killer back in jail
Crime-ridden Arkansas expands 24-hour curfew
Zoo's Giant Panda Not Pregnant
As the World Turns:
Mugabe rival 'needs to reflect'
Tens of thousands mourn Palestine poet Darwish
Lebanon chief mends ties in Syria
New vote piles pressure on Musharraf to quit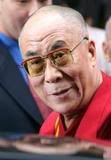 Dalai Lama curious about China's path post-Games
Inoculating Thailand against one-man rule
Prince Charles says GMO crops will be "disaster"
Bodies of slain Canadian soldiers returned home
BizSciTek:
German Economy Contracts 1st Time in 4 Years
Genentech Rejects Takeover Bid From Roche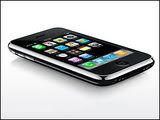 Best Buy to sell Apple's 3G iPhone
3-alarm fire scorches Apple facility
Yahoo's Location-Based Platform Takes Flight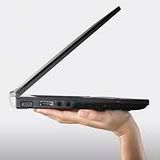 Dell Unveils Precision, Latitude Notebooks
Logitech Launches Cordless Laser Mouse
Georgia conflict, the birth of cyber-warfare
Facebook dominates social networking sites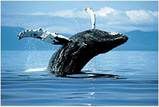 Navy to restrict sonar use to protect whales
The Game:
Easier way to make videogames
17 Percent of GTA IV Owners Underage
Jake Gyllenhaal on Set of Prince of Persia
The Sad State of Olympic Video Games
Video Games : Experience the difference
Electronic Art sets "Madden" sales blitz
The Entertainers:
Tomei Enters Wrestling Ring As a Stripper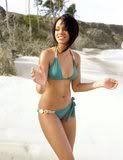 "Just Friends" Rihanna, Brown
Winehouse to take revenge on 007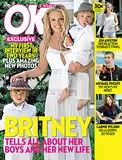 Spears Wants Sons Out of Show Business
Paris Sued for Lack of Pledge Class
Kravitz Denies Velvet Revolver Rumors
Jonas Brothers Burn Up New York
Adrian Grenier and Isabel Lucas Split
'40-Year-Old Virgin' actor to appear in court
'Star Wars', 'Lord of the Rings', money
Britney Spears Shares Happy Thoughts
ABC's Got It 'Maid' with Jennifer Lopez
'Tori & Dean' Breathes Life Into Oxygen Ratings
Chief of United Artists Is Negotiating a Departure
AfterShow #11
Eric rants. Martin yawns. Erin sings.
Click Here for AfterShow Archive
Click Here to Follow Eric on Twitter