AfterShow #12
Bevy of Beauties
Click Here for AfterShow Archive
Click Here to Follow Eric on Twitter
Click Here to Join Eric on Facebook
Click Here to Join Eric on MySpace
Dem National Convention '08
The Obama-Biden coverage
McCain: Biden is 'wise selection' by Obama
New Obama running mate Biden criticizes McCain
Die-hard Clintonites to air grievances at convention
Madonna kicks off tour with McCain slam
Today's Jog Blog
The Olympics: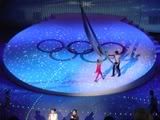 2008 Olympics come to a close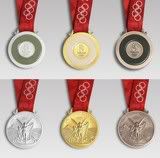 FINAL Olympic medal count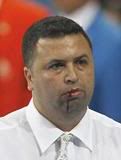 Cuban kicked out after taekwondo disgrace
Top women Olympians no better than 14yo boys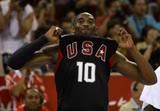 Best Game in Int. Basketball History?
Olympics : US delivers in 4x400 relays
US sprint failures prompt review
Disappointment hits Yao as Olympics end
Kenya's Wanjiru wins marathon
USA volleyball's emotional Olympics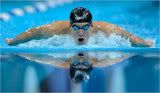 Phelps looking to 2012 London Olympics
It's Not All About the Olympics:
The New Cold War?
US warship carrying aid reaches Georgia
Russia intent on bolstering status
Why Georgia is not start of 'Cold War II'
Georgian President Vows to Rebuild Army
McCain Mail Threat Suspect Charged
White powder in McCain letter not anthrax
PETA could be new owner of SeaWorld?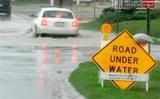 Tropical Storm Fay now tropical depression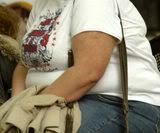 Alabama to tax fat state workers
Face transplants can work?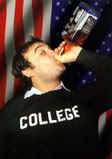 Colleges get drinking debate
2 Withdraw Drinking Age Petition
Regulators to allow radiation
'Celeb Rehab' Has 3 Deaths in 5 Months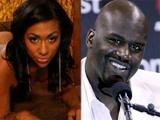 Woman Gets Protective Order Against Shaq
Margaret Thatcher's mental decline
Of Local Interest:
Falcons name Ryan starting quarterback
Campaign to end child prostitution in GA
Motorist who bit officer says he is HIV-pos.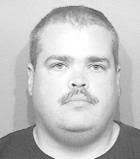 Ex-Forsyth Officer Indicted for Child Porn
Da Brat gets 3 years for ATL nightclub attack
2 GA Lawyers Indicted On Theft Charges
Winds send oak tree through Carter's house
Libertarian candidate runs on debt platform
Atlanta has 29th bad-air day
Atlanta woman turns 108
Trail Droppings:
Obama-Biden in spotlight on eve of convention
Giuliani: Obama Should Have Chosen Clinton
Obama running mate Biden criticizes McCain
Thousands in Denver for US Dem. Convention
Anti-War Protesters Greet Convention Goers
Obama Leads McCain by 49% to 43% in Poll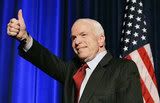 VP Ball Now in McCain 's Court
McCain camp seeks points against Biden
McCain ad: Clinton snubbed in VP choice
McCain's property amnesia
Same old class warfare in this race
Michigan GOP to boost McCain campaign
Bob Barr Wants In On Pres. Debates
Bob Barr and the Gun Ban
Ron Paul speaks out on Barr and Baldwin
Bob Barr Slams McCain's Tough Talk
Snapshot of War: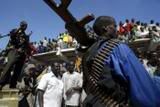 2 journalists abducted in Somalia
Georgia prepares for influx of refugees
Pakistan's Coalition on Brink of Collapse
Karzai fires commanders over deaths
British to boost troops in Afghanistan
Govt holds high-level meeting on nuke issue
Taliban group claims Pakistan bombing
Pakistan targets militant positions, kill 50
Parliament to reconvene in Zimbabwe
Fighting intensifies in Philippines
Three-day strike cripples Kashmir
Assad: Syrian-Israeli talks lack substance
Domestica:
Anti-war demonstrators at Colorado Capitol
Armed man arrested at Pelosi hotel
Fannie, Freddie Roil Financial Sector Funds
Airlines cut flights out of NY
Hot Pockets Pepperoni Pizza Recalled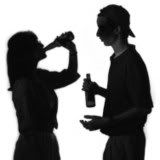 Police balk at plea to lower drinking age
DeVore not among college beer presidents
MD schools to debate on underage drinking
New chief seeks DC schools fix
Expect gas prices to rise pre-Labor Day
Boeing: More Time Or Else
Boeing not concerned with union 'strike issues'
10 Polar Bears Seen Swimming in Open Water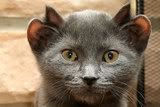 'Four-eared cat' basks in Internet fame
As the World Turns: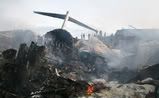 Kyrgyz passenger plane crashes
Spanair flight has unscheduled landing
Death toll in Spanair crash rises to 154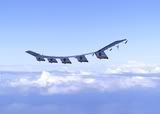 Zephyr broke UAV flight time record
8 climbers feared dead after avalanche
In Sport:
Singh Defeats García and Sutherland in Playoff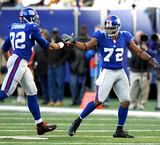 Giants' Umenyiora out for season
Strahan would return for $8 million
Busch-Edwards' feud spicing up Sprint Cup
BizSciTek: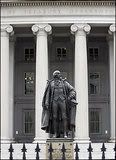 Fannie, Freddie Woes Vex Experts
Pfizer drops glaucoma drug study in Asia
Danish Central Bank buys out Roskilde bank
Toyota Raises Hybrid Prices in Japan
Space Invaders exhibit sparks controversy
Apple iTunes Store Blocked in China
NASA Decides To Blow Up Exp. Rocket
Bernanke looks for new regulatory approach
GM to invest $500 million in small car plant
Gold firms near 1-week high
New FDA labeling rule could be lawsuit shield
Polish cell carrier stocks iPhone lines w/ actors
iPhone available in 22 more countries today
Nintendo Hit by Another Wii Lawsuit
Intel sees future with shape-shifting robots
The Game:
Games and virtual reality share stage
Video Game Musicians: Not Playing Around
Games Convention 09 to be held in Leipzig
Gaming the Recession
"Penny Arcade" creators milk webcomic
The Entertainers: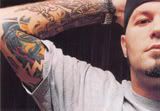 Fred Durst, family film director?
Avril Lavigne Malaysia show to go ahead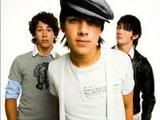 The Jonas Brothers Conquer Billboard
Seinfeld and Microsoft in ad tie-up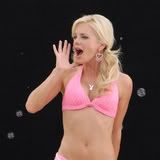 'Bunny' hops on top Friday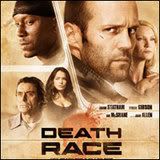 'Death Race' Goes Nowhere Very Fast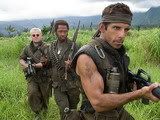 'Tropic Thunder' hangs on at No. 1
Stefani and Damon Baby Boom Continues
AfterShow #12
Bevy of Beauties
Click Here for AfterShow Archive
Click Here to Follow Eric on Twitter