AfterShow #12
Bevy of Beauties
Click Here for AfterShow Archive
Click Here to Follow Eric on Twitter
Today's Jog Blog
The Olympics:
Olympic medal count
HIGH BOLTAGE!
Bolt breaks world record in 200
Bolt criticised by Olympics
US volleyball duo end with gold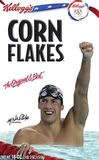 No Wheaties for Phelps; Frosted Flakes
Nutritionists Angry Over Phelps Endorsement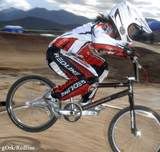 BMX makes its debut at Olympics in Beijing
2 Chinese sent to labour camp for protest
Spanish Photo 'never intended to offend'
German Swimmers Cheating?
Mexico wins its first gold medaL
Jackson suffering ankle injury
US men rip Australia in basketball
It's Not All About the Olympics:
146 reported killed in Madrid jet crash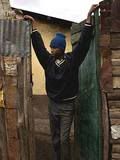 Obama's half- brother surfaces in Kenya
Polls give McCain lead over Obama
U of Illinois seals Obama records
McCain 'doesn't know what he's up against'
Bad news should wake up Obama
Rep. Jones of Ohio dies of hemorrhage
World's oldest man dies at 138
America is Fat and Getting Fatter
Arsenic in drinking water a diabetes risk?

NY police: Baby girl found in gym bag
Hopes fade for Sydney whale calf
Jessica Simpson pushes vitamin beer!
China won't let Gary Glitter into Hong Kong
New Kid on the Block Comes Out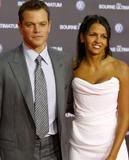 Matt Damon - A Father Again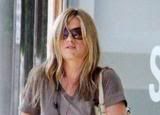 Mayer broke up w/ Aniston by text?
50 Cent Avoiding Fire Investigators?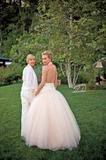 Ellen wears the pants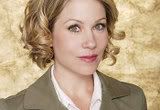 Applegate's Surgery
`Fickle Fay' Loses Strength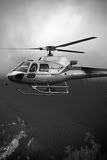 Chopper pilots claim round-the-world record
Of Local Interest:

Ex-teacher charged with having sex w/14yo
Is Kathy Cox Smarter Than 5th Grader?
Gwinnett super in trouble for comments
Clayton board: Victim of racism?
Bigfoot hoaxers face lawsuit
2 killed in wrong- way crash
Day-Care Bus Accident Lands Driver in Jail
Jury deadlocks in road rage trial
8 Ga. Southern players benched for UGA game
Smoltz, Foxworthy take to stage in Alpharetta
Gwinnett Opening New Fire Stations
DeKalb Police Look for 3 Men in Fatal Shooting
Ex-Georgia Tech Accountant Sentenced
Georgia Tech unveils new uniforms
Water wars near an end?
Lawsuit targets prayers at Cobb Commission
Trail Droppings: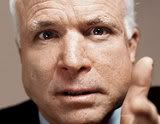 McCain grabs lead in latest US presidential poll
Lieberman A Possible Running Mate For McCain
Lieberman to Speak at GOP Convention
Giuliani to give keynote at GOP convention
Plane with McCain security makes forced landing
Roseanne Cash defends dad's name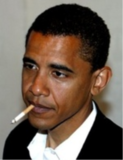 Obama has a "minor head cold."
How Obama reconciles views on economy
Biden Brings Reporters Bagels, But No VP News
The abomination that is 'The Obama Nation'
Toby Keith praises Obama
McCain, Obama to silence critical ads on Sept. 11
Fla. man pleads not guilty to Bush, Obama threat
Snapshot of War: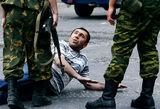 Russian Trucks Leave Georgia, But No Major Pullout
Georgia war shows Russian army strong but flawed
Russian aid slow to arrive to Georgian refugees
Food aid sent in to suffering Georgian area
Russia warns of response to US missile shield
Philippines peace in tatters after rebel attack
Double car bombing in Algeria kills 11
Taliban claim credit for Pakistan blast
Pakistani Opposition Party Backs Zardari
Iraq condemns oil majors' "humanitarian" failure
Pakistan's new stage of struggle
Sarkozy addresses French troops in Afghanistan
McCain versus Putin: Bring it on
India nuclear deal could trigger arms race
Domestica: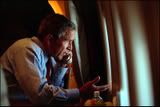 Bush sees post-Katrina progress
Report: Rep. Tubbs Jones On Life Support
Energy Secretary Bodman hospitalized
Princeton Review Published Student Info
Drinking Age Debate Stirs MADD-ness
SIU: Student drinking age should stay put
2 Atlanta colleges oppose lowered drinking age
Judge Denies Request to Move Corruption Trial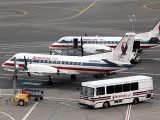 TSA inspector damages nine planes in Chicago
Ohio college athlete killed in Pa. van crash
Search suspended for plane with Alaska official
Jury finds ranch negligent in 10-death landslide
One Protest, 52 Arrests and a $2 Million Payout
As the World Turns: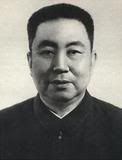 Mao's Successor Dies at 87
Sudan rejects proposal over Bashir warrant
Zimbabwe Opposition Warns Against Parliament
32 Mauritanian deputies boycott parliament session
Pacific nations call for help on climate change
Priest becomes president Paraguay
In Sport:
Eagles' Kevin Curtis to undergo surgery
NASCAR gives stiff penalties to Gibbs Racing
BizSciTek:
Prescriptions for Fannie and Freddie
Lone Star to buy IKB
New low for mortgage applications
Oil Lapses After Stockpiles Gain
BJ's Wholesale Misses Profit Expectations
Jobs promises September iPhone software patch
Inter-Application Copy-Paste for iPhone Debuts
American expands inflight Internet service
Gag order against 'subway hackers' lifted
Googlephone security team seeks bug hunters
Futuresource: Hi-def disc market doing well
NASA rocket gets shock absorbers
AOL updates AIM Express
Palm To Unveil Treo Pro In Europe
The Game: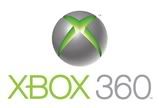 Xbox 360 has sold out in Japan
EA Announces Star Studded Cast for CCRA 3
Startup Says Wii Violates Its Patents
Sony Promising Instrument Compatibility
Sony launches 160GB PlayStation 3, keyboard
Baton Rouge lands video game testing center
The Entertainers: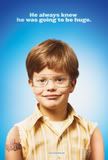 Review: 'The Rocker' Misses Beat
Sing-Along Mamma Mia Coming
Peter Jackson to adapt The Hobbit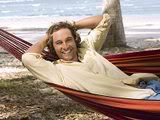 Matthew McConaughey Praises His Own Film
DMB Pay Tribute To LeRoi Moore During LA Show
Fans: 'intense sadness' over LeRoi Moore's passing
AfterShow #12
Bevy of Beauties
Click Here for AfterShow Archive
Click Here to Follow Eric on Twitter