Regular Guys Cam
AfterShow #11 at Bottom of Page
Click Here for AfterShow Archive
Click Here to Follow Eric on Twitter
Today's Jog Blog

The Olympics:
Michael Phelps wins record 8th gold medal!
In Beijing, Phelps Does What He Came to Do
Mark Spitz surfaces, praises Michael Phelps
Chinese gymnasts cheated: US
Liukin, Johnson become first US women to finish 1-2
Gay cruises to heat victory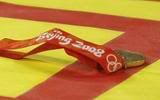 Swedish wrestler throws away medal
Olympic medal count
Chinese 100yo's unlucky visit to Olympics
Olympics: Mere Spectacle, Turning Point?
It's Official! Ellen DeGeneres Marries Portia de Rossi
It's Not All About Ellen & the Olympics:
Russian troops continue to block Gori
'No US forces needed in Georgia'
Military donations favor Obama over McCain
Man fired from job kills Ark. Dem chairman
Search finds weapons and a will
Transplant Prog. Removes Babies' Hearts
Angioplasty No Better Than Drug Treatment
Chicago scientists find Stone Age graves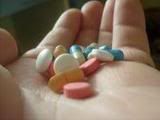 Kids: Prescription Drugs Easier Than Beer
Kansas Debate Coach Loses Cool, Moons Room
A chupacabra caught on tape?
'Retard' sets off protests
"Tropic Thunder" set to dethrone Batman
Hitler to get Pulp Fiction treatment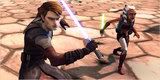 'Star Wars: The Clone Wars'
Even Yoda can't save 'Clone Wars'
Trump to buy McMahon's home
Mayer cheated on Jennifer Aniston?
Borgnine's Secret to Long Life
Hefner to stop having wild parties at Playboy mansion!
SSSteve's protege arrested for flashing
Of Local Interest:
Teacher Involved in Fight, All Charges Dropped
Prosecution rests in Marine's road rage death
Ex-deputy charged with murder
911 operator history of errors, sleeping on job
Faulted 911 Operator to Appeal Termination
State workers face monthly furloughs
Trustee sought for Vick
Resident Burned in Stone Mountain Fire
8th-grader's suicide spurs suit
Metro Atlanta population growth slows
Suspect arrested in killing of Olympic boxer
Sexual misconduct by Cobb court official?
Suspects held in bowling alley lot shooting
Professor moons rival at Emory debates
Teen shot breaking into Union City home
Trail Droppings:
McCain Condemns Russian Invasion
McCain : Won't Rule Out Pro-choice VP
Reed's link to McCain brews criticism
McCain's war of semantics
John McCain And The Curse Of Reform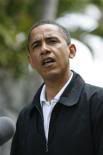 Obama Goes After McCain On the Economy
Obama Details Raising Taxes on Gains
Lieberman Blasts Obama Over Georgia
Obama targets Olympic audience w/ econ ad
Kristol: Colin Powell Will Endorse Obama
Democrats Soften Edges on Abortion
Clinton's Name Placed in Nom at Convention
Clinton will not be keynote speaker
When it comes to race, talk in code
Obama and McCain go to mat over taxes
Roosevelt's grandson defends Social Security
Snapshot of War: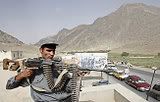 Taliban wages war on aid groups
Shiite killed, 7 injured in Baghdad attack
Iraq: Three policemen, girl killed in blasts
Russians Still in Control of Gori
Olmert rejects return of any refugees
Arroyo helped sink Muslim peace deal
Xinjiang tense in wake of attacks
US, Libya Sign Bombing Compensation Deal
Police kill Kashmir protester
Domestica:
Missing Rice student arrested on Berkeley campus
Governor will not pardon Detroit mayor
LA: Home Depot to provide bathrooms for day laborers
Labor Groups File Complaint Against Wal-Mart
Whites to Lose Majority Status in US by 2042
Jury clears mega-pastor's wife of assault
Students show gains in math, English
US declassifies 35000 pages of WWII spy files
Fire at apartment complex routs hundreds in Pa.
At least 1 hurt in Quincy crane collapse
Congressional Vote on Offshore Drilling?
Tropical depression may form near Puerto Rico
SJ teacher arrested in Internet sex sting
Wildfires threaten tribal sacred sites
As the World Turns:
Musharraf will be gone in days
Lebanon and Syria to normalise ties
Poland, US clinch missile shield deal
Mauritanian junta names new PM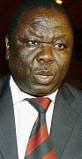 Zimbabwe keeps Tsvangirai out of summit
Antigua police arrest 2 in honeymooner killings
Nigeria Turns Over Disputed Territory
Iranian president in Istanbul for nuclear talks
Thaksin Flees Thailand
Taiwan leader fails to declare campaign funds
BizSciTek:
High energy costs hike consumer prices in July
American Airlines is fined $7.1 million
Michael Page Calls Off Adecco Talks
Ex-Apple lawyer settles in stock-backdating case
Infineon chip causing problems on iPhone: reports
Apple To Sell 4.5 Million IPhones This Quarter
Apple's Crap Store
Bearprints found on Georgian cyber-attacks
Judge won't lift gag order on MIT student hackers
Yahoo! knows! where! you! Are!
Google Apps Hit by Gmail Access Problem
Judge keeps gag order in subway hacking case
The Perseid meteor shower peaked yesterday
Russian push could knock NASA off ISS
Scientists alarmed by ocean dead-zone growth
The Game:
Does it matter who buys video games ?
Annual 'Madden' release a sales touchdown
Video games missing from ISU
Violent Video Games Damaging Young Minds
Violent video games ruin...nothing
The Entertainers:
Howard Stern Tattoos Ring Finger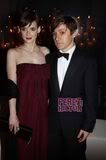 Winona Ryder Splits From Boyfriend
Dave Coulier : "I Hurt Alanis"
Batman in the Clear Over Assault Allegations
The Jonas Brothers shut down NYC's Apple Store!
Mamma Mia! Tops Album Chart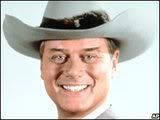 Eureka! Dallas 30th Reunion Set
'Anchorman 2′ Headed To Outer Space?
AfterShow #11
Eric rants. Martin yawns. Erin sings.
Click Here for AfterShow Archive
Click Here to Follow Eric on Twitter