Regular Guys Cam
AfterShow #12 at Bottom of Page
Click Here for AfterShow Archive
Click Here to Follow Eric on Twitter
Click Here to Join Eric on Facebook
Click Here to Join Eric on MySpace

Dem National Convention '08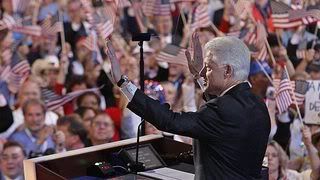 Bill gets wild welcome from Dems
Obama wins nomination and support
Clinton, Biden, Obama rally Democrats
Obama speech stage resembles Greek temple
DNC picks up ratings steam
Reporter arrested covering Dems in Denver
Giuliani Visits Terrorism Exhibit Near DNC
Republicans find a voice at Dem convention
Today's Jog Blog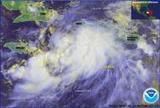 Gustav nears Jamaica as New Orleans keeps watch
Body was in Casey Anthony's trunk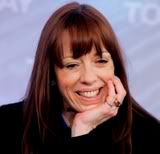 Mackenzie Phillips Busted for Heroin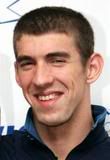 Phelps to host SNL opener
MTV Wants Phelps And MJ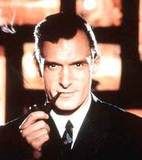 Man Rams Car into Playboy Mansion, Twice
R Kelly in $1.5m fraud drama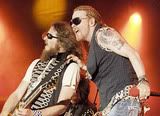 Guns N' Roses Blogger Busted for Chinese Leaks
Housewives star announces split
Tom Brady Buys Half of Los Angeles
Of Local Interest:
Red Sox acquire Kotsay from Braves
Theft suspect shot downtown
State says car dealer deceives
Judge: Oust 4 on Clayton board
Child Hit by Armored Truck at Bus Stop
Woman Slams Into Special Needs Bus
Central Gwinnett students arrested for forgery
Army Rangers sentenced for conspiracy
Hall school damaged by possible twister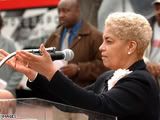 Franklin calls for equality
Jurors screened in death penalty case
Kmart Body Identified, Say Police
Horse barn owner forced to shut down
Trail Droppings: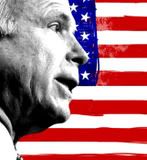 McCain plans three-state VP rollout this weekend
Chatter over Sen. Kay Bailey Hutchison gets louder
Lieberman Still Poss. for McCain's VP Choice?
Conservative Dems Peeling Away From Obama?
McCain hits Obama on nat. security in new ad
The whereabouts of McCain's potential veeps
McCain visits for fundraiser
Hillary Clinton: ' Obama is my candidate'
Obama criticizes Agriprocessors
Michelle Obama's speech ignites gunfire in FLA
Files linking Obama to radical hot commodity
Bob Barr - is a Colbert Bump in the works?
'Leftist' endorses Barr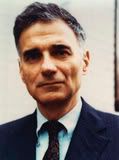 Nader on ballot as Peace Party nominee
Nader plans Denver rally on eve of Obama speech

Snapshot of War: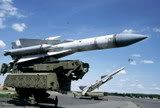 US-Russian deal on nuke access may be shelved
Georgia's Saakashvili safe for now
West 'must stand firm' on Russia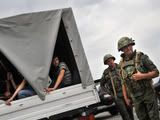 2nd US Shipment of Aid Arrives in Georgia
Russia turns to Asia amid Western fury
Sudan plane hijackers 'surrender'
Russia Urges NKorea to Disable Nuclear Facilities
Children and Women Hostages in Jammu Attack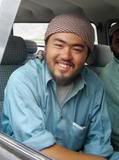 Aid worker killed in Afghanistan
Indian police told to shoot religious rioters
Violence flares at Pakistan border
Fewer Marines needed in western Iraq?
Iraq says US agreed pullout is compromise

Domestica: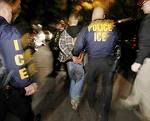 Nearly 600 Arrested in US Immigration Raid
Alaska senator, under indictment, wins primary
Pelosi's abortion comments provoke Catholic crit.
Kilpatrick's aide: I shredded SkyTel document
'Will to live' kept mom pinned in truck for 5 days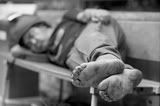 Poverty Rate Steady Last Year, Census Says
Rescuers reach stranded hikers
Nervous Gulf Coast watches brewing Gustav
Tomb of the Unknowns caught in battle
Family, friends mark LBJ's centennial
As the World Turns:
Thai court orders protesters out of compound
Rapid recent drop in Arctic sea ice
Hurricane heads toward Cuba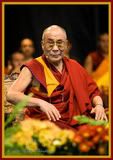 Dalai Lama, Citing Exhaustion, Cancels Trips
Snap Canadian election looks likely
Aging Population Spooks EU
16 dead in Chinese chem. plant explosion
In Sport:
Instant replay not an instant success
Williams, Sox celebrate instant replay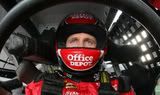 NASCAR puts Busch, Edwards on probation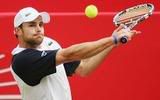 Andy Roddick breezes in first round at US Open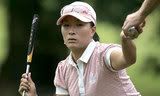 Words speak louder than actions for LPGA
BizSciTek: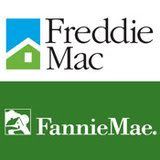 Fannie, Freddie Bailout Talk Premature?
Boeing raises offer to Machinists union
Durable Goods Orders Unexpectedly Rise
Oil rises as Gustav nears US
FDIC Feels The Banking Heat
ConocoPhillips Sells 600 Gas Stations
Diabetes Drug Byetta: 6 Deaths Reported
Amylin, Lilly Drop After Patients Die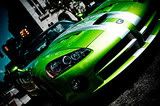 Chrysler To Explore Options For Viper
TiVo product will record Ent. Weekly shows
'Misleading' UK iPhone Ad Pulled
Immersion slices Microsoft big piece of Sony pie
Psystar to challenge Apple with antitrust suit
Virus Infects Space Station Laptops (Again)
IE 8 To Include 'Stealth' Privacy Mode

The Game: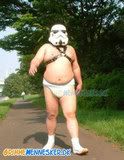 DragonCon and the Decatur Book Festival
Developer consolidation bad for gaming ind.
Era of exclusive video game deals ending
MIT Prof. Debunks 8 Myths About Games
The enterprise: All fun and 'serious games '?

The Entertainers: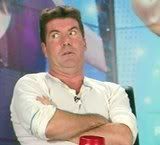 Simon Has Pajama Party w/ New Idol Judge
George & Brad Enjoy a Guys' Night in Venice
Britney Spears Says No To VMA Comeback
Kate Hudson sued over hair products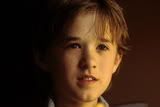 Haley Joel Osment Goes To Broadway
AfterShow #12
Bevy of Beauties
Click Here for AfterShow Archive
Click Here to Follow Eric on Twitter
Click Here to Join Eric on Facebook
Click Here to Join Eric on MySpace