Regular Guys Cam
AfterShow #11 at Bottom of Page
Click Here for AfterShow Archive
Click Here to Follow Eric on Twitter
Today's Jog Blog

The Olympics:
Phelps sloshes to historic gold mark
Mark Spitz is miffed at Beijing snub
USA Softball Team Smashes Venezuela
USA takes early lead in medal count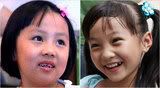 Olympic opening uses girl's voice, not face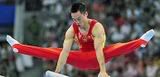 Gymnastics and the balance of power

Attack in West China Kills 3 Security Officers

It's Not

All

About the Olympics: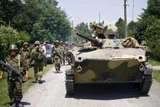 Medvedev: Operations in Georgia over
Sarkozy: Georgia Agrees to End Conflict
Russia "perplexed" by Bel silence on Georgia
McCain says all Americans back Georgia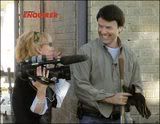 Edwards Took Mistress on '06 Tour
Obama endorsed by Communist Party
You've Been Barack Roll'd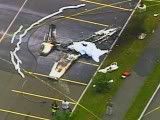 Angel Flight Crashes in Mass.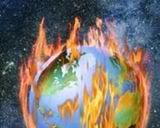 Americans concern for warming ebbs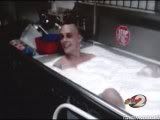 BK Employee caught taking bath in restaurant sink!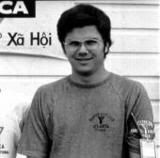 Lennon's killer denied parole for 5th time
Man claims to be porn inspector for free porn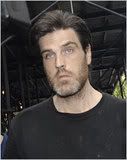 'Preppy Killer' Pleads Guilty to Selling Cocaine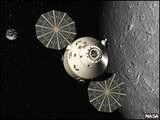 Space shuttle replacement delayed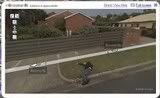 Google streetview captures drunk in Australia
Cameron Diaz highest paid actress
McConaughey Planting Son's Placenta?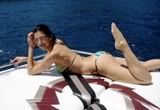 Adrianne Curry's Big Bikini Birthday
Of Local Interest:
Guns at college, church next on list
911 operator had long file
Fulton 911 director removed after call mishandled
Girl stabbed on school bus
Zoo on panda birth watch
Gwinnett Girls Forced Into Prostitution Freed
Sex misconduct in Cobb court?
Snellville man gets license to open crematory
Horn wants to leave Falcons — now
North Carolina Fugitive in DeKalb County?
Skip Caray Public Memorial Held at Turner Field
Ga. CEO admits wrongdoing
Thurmond Lake may need Hartwell water

Trail Droppings: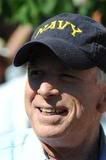 Pa. Tour Skips Three Mile Island
Will McCain select Ridge?
Republican voters airing new views
McCain: Exxon John?
Voices: Why John McCain will win
Obama continues vacationing on Oahu
Obama tries to appeal to senior voters
Obama will tip his e-base on VP choice
Obama Camp Reaches Out For GOP Support
A Catholic Case Against Barack
Joss Stone To Record Obama Song
Memo could keep Clinton-Obama rift open
Did Edwards's lies ruin Clinton's chances?
What's Wrong With Kansas Republicans?
Angelina's Presidential Pick is Undecided
Snapshot of War:
2 NATO soldiers, 6 militants killed in Afghanistan
NATO force denies Afghan civilian casualty report
Sri Lanka fighting kills another 32, mostly rebels
Judge Orders Doctor For Detained Pakistani
Security forces kill 13 Kashmir protesters
Cuba group paints grim picture on human rights
US sanctions five Iranian groups over nuclear work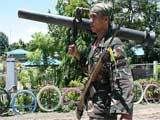 Philippine rebels say peace deal on shaky ground
Security forces kill 13 Kashmir protesters
Freed PM opposes Mauritania coup
Domestica:
Judge Rules Detroit Mayor Did Not Violate Bond
Mysterious past of Rockefeller becomes clearer
Mukasey Won't Pursue Charges in Hiring Inquiry
Appeals court upholds CIA leak lawsuit dismissal
Pelosi open to vote on offshore drilling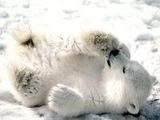 Bush Seeks to Limit Species Law
Bear mauls 8-year-old boy in Smoky Mountains
Tropical Trouble Brewing???
As the World Turns: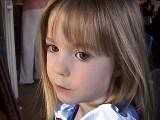 Authorities: Girl in Security Tape, Not Madeleine
Vietnam floods death toll reaches 112
Girl, 14, dies in Acapulco shooting
Some whales recovering since hunt ban
Prosecutor proceeds with Thaksin's land scandal
Pressure increases on Musharraf
BizSciTek:
Google Apologizes For Gmail Outage
AMD reclaims the high-end 3D card belt
Lenovo fires up 17" mobile workstation
Dell Updates Its Latitude Business Laptops
MIT Subway Hack Paper Published on the Web
US Broadband Speeds Continue To Lag
Apple iPhone To Get VoIP Makeover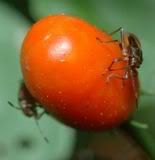 Bugs put the heat in chili peppers
Hubble celebrates 100000
Stargazers take in meteor shower
The Game:
Parents Fear GTA More than Alcohol, & Porn
Gridiron great is turning 20
Olympic Medalist Trains With Mario
Halo 3 picks up Edge Award
Video Trifecta:
"Bubba Hog" or Tim Andrews? You be the judge
VIDEO: Armless, One-legged Bowler
VIDEO: Something wrong with this Skittles ad
The Entertainers: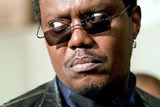 Bernie Mac's death puts sarcoidosis in spotlight
Soul Men Director Remembers Mac and Hayes
Batman won't catch "Titanic"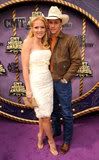 Introducing the Jewel-yweds
Alcohol Possibly Involved in Panettiere Spat
Scarlett Johansson Is No Woody Allen Muse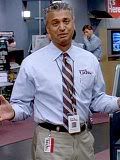 Virgin Actor Arrested in Attempted Murder Probe
'90210' without Tori Spelling?
Producer sues Vanessa Hudgens for $5 million
'Star Wars: The Clone Wars" is pretty cool
'Lost' cast members renegotiate salaries with ABC
AfterShow #11
Eric rants. Martin yawns. Erin sings.
Click Here for AfterShow Archive
Click Here to Follow Eric on Twitter